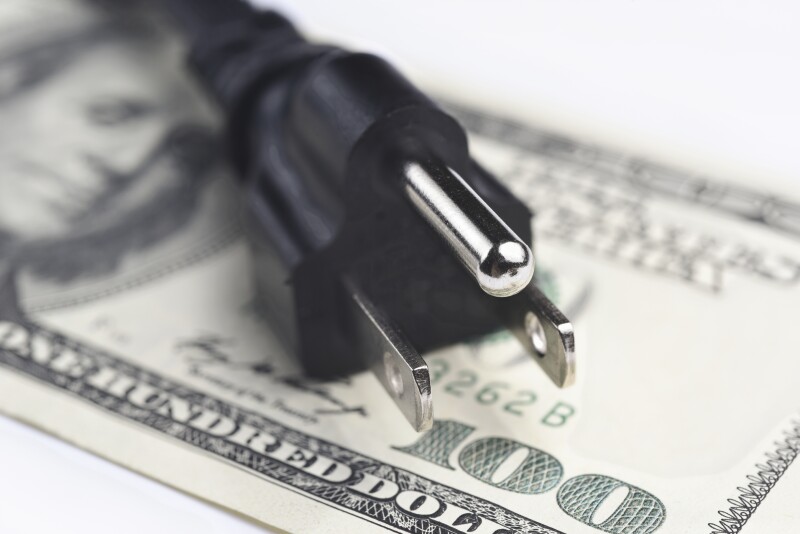 Move to Force ESCOs to Reveal Data is Unprecedented in Recent Times; Consumer Groups Praise Governor Cuomo, Regulators
ALBANY, N.Y. – State utility regulators with Governor Andrew Cuomo's support are right to force energy service companies (ESCOs) to put their cards on the table about consumer pricing, and AARP and the Public Utility Law Project praised the Public Service Commission today for taking a step unprecedented in recent decades: issuing sweeping subpoenas to ESCOs.
Numerous ESCOs have refused to provide data sought by the Public Service Commission (PSC) in preparation for an evidentiary hearing it is planning to investigate ESCO pricing and services. Last Friday, the PSC issued 143 subpoenas.
AARP and PULP for years have criticized ESCOs for marketing tactics that promise lower prices but deceive many consumers into paying too much for their energy.
In fact, ESCOs charged New York residential customers 22 percent more for their electricity, on average, than traditional utility companies did in 2015 – up from 14 percent more in 2014, according to U.S. Energy Information Administration data.
The difference amounted to a staggering $816 million ESCO consumers overpaid during a 30-month period ending June 30, 2016, according to the PSC.
"ESCO consumers need to know why they're paying so much more for their energy than if they had stuck with their utility company. If ESCOs won't explain, regulators need to force the issue," said AARP New York State Director Beth Finkel. "AARP applauds Governor Cuomo and the PSC for their persistence in protecting New York's overburdened utility consumers."
"ESCOs have flourished in the shadows in New York, relying on consumers being unaware of the business practices that harm them," said Richard Berkley, Executive Director of the Public Utility Law Project of New York. "We applaud the PSC's and Governor's strong pro-consumer action in subpoenaing the records of ESCOs that refused to participate in a public process, which will substantiate their claim to save customers money - or expose the ESCO industry's false promises."
"The Department of Public Service is gathering facts to be used in an evidentiary hearing to determine whether consumers are paying fair prices for ESCO products and services," the agency said in a statement released late last week. "Unfortunately, too many ESCOs have refused to participate in this fact-gathering process and have repeatedly rebuffed Department efforts to obtain necessary information, delaying this important public investigation. "
New Yorkers already pay among the highest average residential electric bills in the continental U.S., and recent AARP NY/Siena College surveys show well over half of New York's Generation Xers and Baby Boomers say utility costs are having a serious impact on their financial conditions.
About 13% of New York's approximately seven million residential electric customers (roughly 910,000) now buy their commodity through ESCOs, as do about 16% of the state's roughly 4.5 million residential natural gas customers (about 720,000). Nearly 120,000 ESCO electric and 72,000 ESCO gas customers participate in low-income programs.
PSC documents show ESCO gas customers in the National Grid and National Fuel Gas service territories paid rates exceeding an astounding 30% above what they would have paid their utility companies, while those in the Orange & Rockland, KeySpan Energy Delivery Long Island (KEDLI) and KeySpan Energy Delivery New York (KEDNY) territories paid over 20% more. ESCO electric customers in National Grid's territories paid over 20% more, while those in Con Edison's, Central Hudson's and Rochester Gas & Electric's paid in excess of 15% more.
Overcharges to residential customers by the ESCOs are listed by major utility company territory and to low-income customers in those territories between January 1, 2015 and June 30, 2016, were:

Consolidated Edison, $269,169,398 for all residential ($41,079,285 for low-income) – and the average ESCO customer overpaid by $164.27 per year (655,000 customers)
National Grid, $175,732,447 ($18,552,899) – (average annual customer overcharge: $216.72; about 323,000 customers)
KEDNY, $114,001,448 ($7,466,035) – (average annual customer overcharge: $215.64; about 179,000 customers)
New York State Electric & Gas, $86,250,711 ($14,399,273)
Orange & Rockland, $48,287,861 ($2,123,321)
Rochester Gas & Electric, $45,574,583 ($5,215,098) – for September 2014 through June 2016 only
National Fuel Gas, $29,245,339 ($4,886,632) – for 2015 through June 2016 only.
KEDLI, $28,138,897 ($1,048,114)
Central Hudson, $23,062,745 ($1,065,237)
Contact: Erik Kriss, ekriss@aarp.org
Follow us on Twitter: @AARPNY, @UTILITYPROJECT, and Facebook: AARPNY, PULP.
AARP is the nation's largest nonprofit, nonpartisan organization dedicated to empowering Americans 50 and older to choose how they live as they age. With nearly 38 million members and offices in every state, the District of Columbia, Puerto Rico, and the U.S. Virgin Islands, AARP works to strengthen communities and advocate for what matters most to families with a focus on health security, financial stability and personal fulfillment. AARP also works for individuals in the marketplace by sparking new solutions and allowing carefully chosen, high-quality products and services to carry the AARP name. As a trusted source for news and information, AARP produces the world's largest circulation publications, AARP The Magazine and AARP Bulletin. To learn more, visit www.aarp.org or follow @AARP and @AARPadvocates on social media.
PULP is a thirty-five-year old nonprofit public interest law firm with the unique mission in New York of representing low-income and fixed-income utility consumers. With offices in Albany, New York City and Syracuse, PULP educates the public about its legal rights as utility consumers; engages in research and advocacy; and provides legal representation for low-income utility consumers in electric, natural gas, telephone, and other utility related matters. PULP also publishes a utility law manual as a guide for advocates on utility and energy law issues, and conducts training on preventing utility terminations and the rights of utility consumers. To learn more, visit www.utilityproject.org , or follow @UtilityProject on social media. .
###