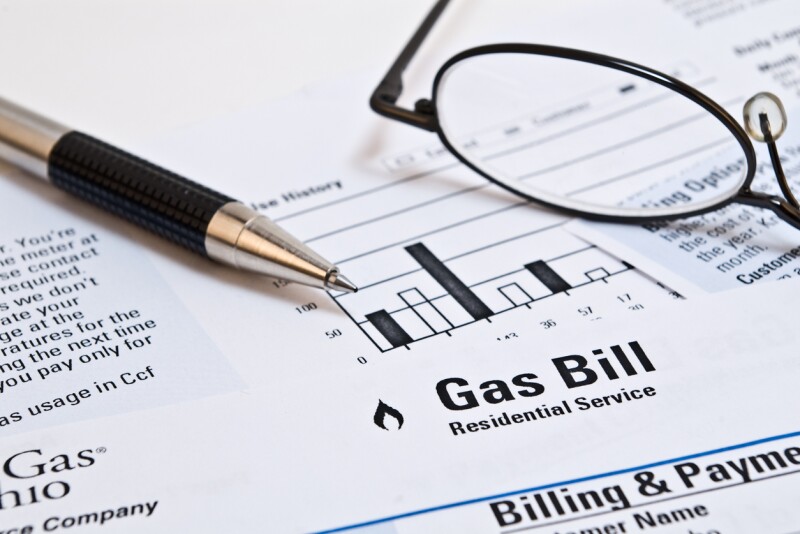 PSC Wrong to Saddle NYC Ratepayers With All Superfund Cleanup Costs
NEW YORK, New York – AARP New York, the Public Utility Law Project (PULP) and elected officials from New York City reacted to today's state Public Service Commission approval of a natural gas delivery rate hike exceeding $321 million for National Grid's Brooklyn, Queens, and Staten Island customers – amounting to an increase of over 50% compounded over the three years of the plan - and exceeding $191 million for its Long Island customers – amounting to an increase of 26% over three years.

In a joint statement, AARP New York State Director Beth Finkel and PULP Executive Director Richard Berkley said:

"AARP and PULP are extremely disappointed with today's approval of a natural gas delivery rate hike on National Grid utility consumers on Long Island and in much of New York City.

"Those consumers in Con Edison's New York City territory have consistently paid the nation's highest residential electric costs in recent years – with Long Islanders not far behind - and a separate Con Edison rate hike is expected to be approved soon.

"At least some of the hike approved today by the Public Service Commission could easily have been avoided.

"But state regulators for whatever reason – and in a break with precedent - chose to saddle ratepayers in Brooklyn, Queens and Staten Island with the entire $715 million cost to clean up pollution in and around the Gowanus Canal and Newtown Creek resulting from operations by now-shuttered utility facilities. Shareholders should pay at least part of the bill for the anticipated superfund investigation and remediation costs caused by National Grid subsidiary Keyspan-owned facilities in the area that are no longer in operation.

"This liability was known at the time of the purchase of these companies by National Grid, and it's simply not fair to impose its costs on current ratepayers."

"With additional increases to consumers' bills to help pay for an unrelated statewide clean energy standard - valued as high as $8 billion - to subsidize the continued operation of several nuclear power plants, and from the anticipated Con Edison rate hike, this action is not only unfair but untimely.

"Over 5,000 AARP members in New York City and Long Island called regulators urging them to reject the National Grid hike; another 3,400 filed comments in opposition on line.

"Consumers are struggling. Nearly six in 10 Generation Xers and Baby Boomers in New York City – and 70 percent on Long Island - say the cost of utilities is having a serious impact on their financial condition, a recent AARP NewYork/Siena College Research Institute survey found.

"And a 2014 survey of city voters 50 and above found 63% reported their utility bills had risen over the prior two years – even though restructuring and reforms were supposed to result in lower costs for residential customers."



New York City Council Progressive Council Co-Chair Donovan Richards said:

"The New York City Progressive Caucus is dedicated to creating a more just and equal City and therefore strongly believes that the Public Service Commission should have significantly modified the Joint Proposal before Ordering it into effect, which will unduly burden low-income New Yorkers.

"They should have sought to advance the common good by having National Grid-NY pay its fair share in Superfund site clean-up, and the PSC should have strengthened efforts to negotiate Deferred Payment Agreements with ratepayers facing financial instability. Many of our constituents are living paycheck to paycheck and it is essential that they have access to basic necessities, without having to worry about making ends meet."



New York City Council Member Steve Levin, whose districts includes both Superfund sites, said:

"The cost of cleaning up our community should not fall on the backs of ratepayers. We already face some of the highest energy costs in the nation. Instead, we should focus on solutions that will least impact communities already reeling from across-the-board increases in goods, services, and housing."



State Assemblyman Joseph Lentol of Brooklyn said:

"The impact that this rate hike will have on my constituents is enormous. The rate increase coupled with the fact that this money is being used to clean up the Newtown Creek, which a large portion of my district borders, is essentially re-victimizing my constituents. The Public Service Commission is wrong in its decision and is proving that it represents the corporate community more than the citizens of New York. The Brooklyn Assembly Delegation opposed this increase, and with raising housing costs, this rate increase will undoubtedly further displace all New Yorkers."



New York City Council Member Ritchie Torres of the Bronx said:

"Today's decision by the Public Service Commission is a blow to low-income families throughout the City, and a bonus for National Grid. It is not right and has the potential to have a devastating impact on families that are struggling to make ends meet. I'll continue to follow this issue and look forward to working with communities and advocates in the coming months to determine the path forward to protect families."

Contact: Erik Kriss, ekriss@aarp.org

Follow us on Twitter: @AARPNY and @UtilityProject, and Facebook: AARP New York and PULP

AARP is a nonprofit, nonpartisan organization, with a membership of nearly 38 million that helps people turn their goals and dreams into 'Real Possibilities' by changing the way America defines aging. With staffed offices in all 50 states, the District of Columbia, Puerto Rico, and the U.S. Virgin Islands, AARP works to strengthen communities and promote the issues that matter most to families such as healthcare security, financial security and personal fulfillment. AARP also advocates for individuals in the marketplace by selecting products and services of high quality and value to carry the AARP name. As a trusted source for news and information, AARP produces the world's largest circulation magazine, AARP The Magazine and AARP Bulletin. AARP does not endorse candidates for public office or make contributions to political campaigns or candidates. To learn more, visit www.aarp.org or follow @AARP and our CEO @JoAnn_Jenkins on Twitter.