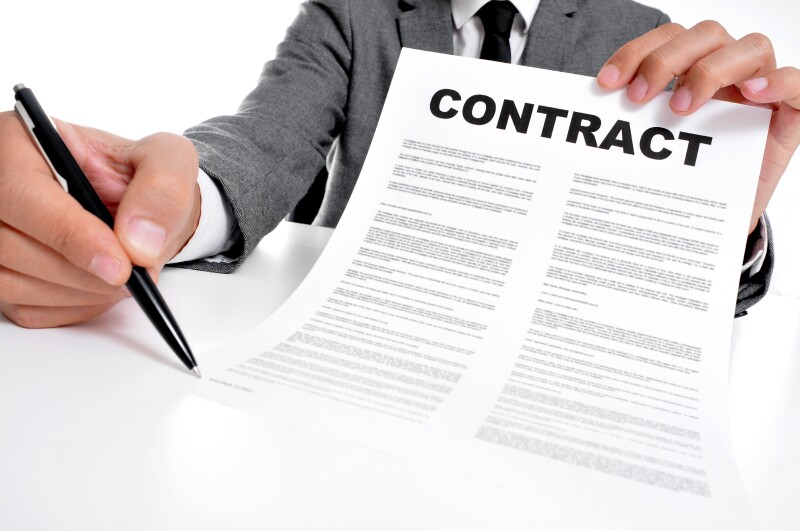 Urge Consumers to Wait Until Courts Rule on New Regulations

ALBANY, New York – AARP and the Public Utilities Law Project (PULP) today urged New York consumers not to sign a contract with any energy service company (ESCO) unless the company can prove it will save the consumer money and document that proof with the state Public Service Commission (PSC).

AARP and PULP are urging consumer caution while the courts come to a resolution on whether to allow new consumer protection rules governing ESCOs to move forward. A state Supreme Court judge ordered a stay on the rules last week.

AARP applauds Governor Andrew M. Cuomo and PSC Chair Audrey Zibelman for proposing the strong new rules last month to clean up the troubled ESCO marketplace and protect energy consumers. ESCOs too often charge more for power than the state's utility companies do despite high-pressure sales tactics claiming their services save consumers money.

AARP has been advocating that the PSC crack down on ESCOs, especially in light of new federal data showing ESCOs on average charged 14% more than utility companies in New York in 2014. That data is consistent with the PSC's review of complaints, which found numerous instances of ESCOs significantly overcharging customers for electric and natural gas service.

The PSC's order requires that ESCOs guarantee savings to customers unless customers choose to receive at least 30 percent of their energy from renewable sources. It also mandates that all ESCO chief executive officers certify that their companies are in compliance with the order, and that PSC staff will verify compliance through audits of ESCO records.

"Now is exactly the wrong time for New York utility consumers to consider switching to an ESCO – and exactly the right time to resist any sweet-sounding sales pitches," said Beth Finkel, State Director of AARP for New York State. "We are asking consumers to sit tight until the courts rule on whether the strong and effective new rule developed by Governor Cuomo and PSC Chair Zibelman to ensure the industry delivers promised savings will stand – as it should."

"We are very pleased with Governor Cuomo and the Public Service Commission's strong step forward in leading the fight to protect low- and fixed-income New Yorkers from the depredations of the ESCOs," said Richard Berkley, Executive Director of the Public Utility Law Project of New York (PULP), a 35-year old public interest law firm whose mission is to fight for the rights of low-income utility consumers. "While we respect the Court's actions we are appalled that this gives the ESCOs yet another chance to overcharge and engage in misrepresentations designed to induce low-income New Yorkers into energy contracts that harm them."

Last year, 5,044 New Yorkers lodged complaints against ESCOs with the state Public Service Commission (PSC); there were 1,076 "escalated" complaints - complaints not initially resolved by the ESCO. Of those, 30% involved questionable marketing practices, 25% involved dissatisfaction with prices charged – or no savings realized, and 22% involved "slamming," enrollment of the customer without their authorization.

Recent pricing data from across the state show disturbing examples:

Four companies in the Hudson Valley charged more than double what Central Hudson charged for electricity, and another charged triple the utility's rate for natural gas;
A New York City ESCO charged more than triple Con Edison's already highest-in-the-nation rate for electricity, and several ESCOs charged more than double the utility's rate for natural gas;
Several Upstate ESCOs charged more than double National Grid's electric rate;
A Finger Lakes region ESCO charged eight times what Rochester Gas & Electric's price for electricity under a variable rate plan.
The PSC's review found several ESCOs blatantly misrepresented themselves by, for instance, having employees pretend to represent the local utility to trick potential customers into signing costly and harmful contracts. While these practices violate state rules, many consumers are unaware they were defrauded and should protect themselves.

Contact: Erik Kriss, ekriss@aarp.org

Follow us on Twitter: @AARPNY and Facebook: AARP New York

AARP is a nonprofit, nonpartisan organization, with a membership of more than 37 million, that helps people turn their goals and dreams into real possibilities, strengthens communities and fights for the issues that matter most to families such as healthcare, employment and income security, retirement planning, affordable utilities and protection from financial abuse. We advocate for individuals in the marketplace by selecting products and services of high quality and value to carry the AARP name as well as help our members obtain discounts on a wide range of products, travel, and services. A trusted source for lifestyle tips, news and educational information, AARP produces AARP The Magazine, the world's largest circulation magazine; AARP Bulletin; www.aarp.org ; AARP TV & Radio; AARP Books; and AARP en Español, a Spanish-language website addressing the interests and needs of Hispanics. AARP does not endorse candidates for public office or make contributions to political campaigns or candidates. AARP Foundation is an affiliated charity of AARP that is working to win back opportunity for struggling Americans 50+ by being a force for change on the most serious issues they face today: housing, hunger, income and isolation. AARP has staffed offices in all 50 states, the District of Columbia, Puerto Rico, and the U.S. Virgin Islands. Learn more at www.aarp.org

###