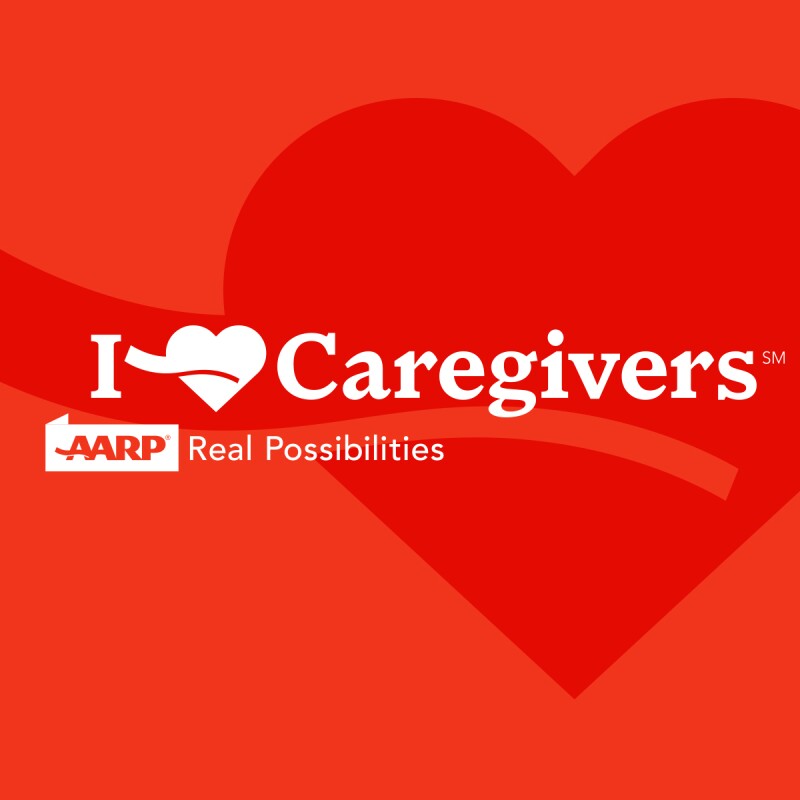 Contacts: Erik Kriss, ekriss@aarp.org; David Irwin, dirwin@aarp.org
NOVEMBER IS NATIONAL FAMILY CAREGIVERS MONTH
NEW YORK, N.Y. –November marks National Family Caregivers Month, a time to recognize the 42 million Americans, 4.1 million in New York State, who help care for aging parents, spouses and other loved ones so they can remain at home – as opposed to costly institutions. In New York State alone, family caregivers provide unpaid care valued at a staggering $32 billion annually.
Mary D'Ercole Pritchard of Schenectady cares for her husband, who has Alzheimer's Disease. "I do everything I can to help him stay at home - managing medications, meals and doctor appointments," she says. "It is not easy, but I would not have it any other way."
Peggy Hernandez of Brooklyn, married for 45 years, has been taking care of her husband for the past four years. She says, "I am responsible for all his care at this time - bathing, medicine, and dealing with his increasing incontinence. This is a 24-hour a day, seven days a week job."
Today, the Caregivers in Crisis FINAL , who takes care of an 82-year-old woman – usually her mother. She provides more than 40 hours a week of assistance to her loved one, although she may be on call around-the-clock.
"When it comes to family dynamics, caregiving is the norm," says Beth Finkel, State Director of AARP in New York, which represents more than 2.5 million New Yorkers age 50 and older. "If you're not a caregiver now, you were one in the past, or you'll likely be one in the future. This silent army of unsung heroes helps their older loved ones to live independently, with dignity, each and every day."
To honor family caregivers, this month AARP launched a new initiative to spotlight their stories, called "I Heart Caregivers": aarp.org/iheartcaregivers.
According to AARP, the vast majority of older New Yorkers want to live independently, at home, as they age. And, family caregivers are the ones who step up and provide the bulk of assistance to make this goal a reality, including help with bathing and dressing, meal preparation, managing finances, transportation, grocery shopping and more.
Tracy Murphy of Syracuse has cared for her mother for seven years. She says, "My mother has chronic obstructive pulmonary disease and a heart condition. I do everything I can to help her stay in her home – driving her to doctor appointments, shopping, cooking. It's hard work, and I had to quit a job that wouldn't allow me the flexibility to care for my mom properly. I can eventually find another job, but I only have one mother."
Finkel adds, "Family caregivers are also required to undertake tasks that were once in the domain of only doctors and nurses: complex medication management, wound care, injections. Yet, most receive little or no training for these duties. That's why AARP will be fighting for a commonsense solution called the Caregiver, Advise, Record, Enable (CARE) Act during the next state legislative session."
The CARE Act helps family caregivers when their loved ones go into the hospital and as they transition home. The bill features three important provisions:

The name of the family caregiver is recorded when a loved one is admitted into a hospital;
The family caregiver is notified if the loved one is to be discharged to another facility or back home; and,
The facility must provide an explanation and live instruction of the medical tasks – such as medication management, injections, wound care, and transfers – that the family caregiver will perform at home.
"Bottom line: Family caregivers could use some support: training, help at home, workplace protections, and more," Finkel concludes. "That's why AARP is fighting for commonsense solutions, like the CARE Act and programs that help caregivers keep their loved ones living at home and in the community such as respite care, which allows caregivers to take a hard-earned break, and social adult day care."
Visit aarp.org/iheartcaregivers to find out more about family caregivers in New York – and share your story.
***VIDEO AVAILABLE***
Elaine Ryan, AARP Vice President of State Advocacy and Strategy on The CARE Act (personal story)
###
AARP is a nonprofit, nonpartisan organization, with a membership of nearly 38 million, that helps people turn their goals and dreams into real possibilities, strengthens communities and fights for the issues that matter most to families such as healthcare, employment and income security, retirement planning, affordable utilities and protection from financial abuse. We advocate for individuals in the marketplace by selecting products and services of high quality and value to carry the AARP name as well as help our members obtain discounts on a wide range of products, travel, and services. A trusted source for lifestyle tips, news and educational information, AARP produces AARP The Magazine, the world's largest circulation magazine; AARP Bulletin; www.aarp.org; AARP TV & Radio; AARP Books; and AARP en Español, a Spanish-language website addressing the interests and needs of Hispanics. AARP does not endorse candidates for public office or make contributions to political campaigns or candidates. The AARP Foundation is an affiliated charity that provides security, protection, and empowerment to older persons in need with support from thousands of volunteers, donors, and sponsors. AARP has staffed offices in all 50 states, the District of Columbia, Puerto Rico, and the U.S. Virgin Islands. Learn more at www.aarp.org .