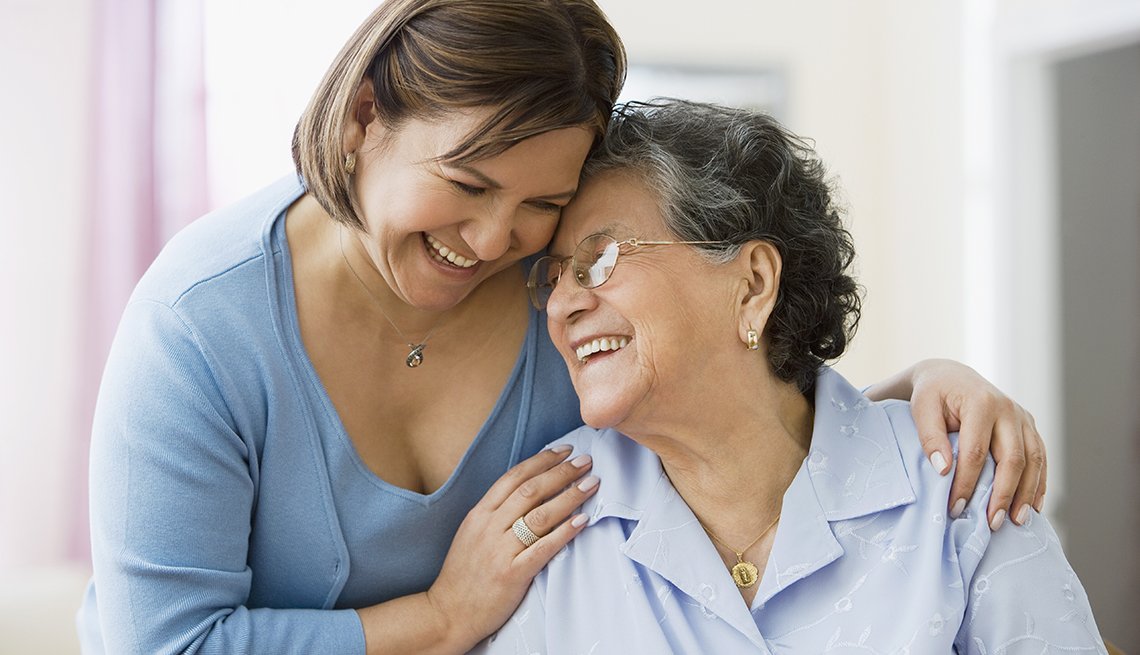 State tax credit, investments in aging programs needed to ease the burden on middle class, keep older loved ones out of costly institutions

Six in ten family caregivers use their own money to care for their loved ones according to a new AARP New York survey of the state's current and former family caregivers 40 and older. Of those, 43 percent say spending their own money negatively affects their finances.

The survey highlights the need for New York State to pass a tax credit for family caregivers and make investments in home and community based services for middle class families caring for older family members in the FY 2020 state budget. Of those caregivers who have spent their own money on care, nearly half say it affects their ability to save for retirement (46 percent). For one in three, it affects their ability to buy everyday necessities (35 percent) or pay bills (34 percent).

"We hear time and again from people who care for their family members that it's a labor of love, but the stress and strain hit them in their pocketbooks and their retirement accounts," said AARP New York State Director Beth Finkel. "Whether it's gas money to get to the doctor or paying out of their own pockets for health care equipment or home modifications, New York's family caregivers need help. It's time for the state to adequately fund aging programs and offer a tax credit to the family caregivers who give so much."

AARP is urging Governor Andrew Cuomo to include a tax credit for 50 percent of qualifying expenses, up to $3,500, per family caregiver in the state budget proposal he submits early next year. The tax credit would be available to New Yorkers filing individually with gross incomes up to $75,000 and for couples with gross incomes up to $150,000. A recent Siena College Research Institute poll found 90 percent of likely voters in New York State support a tax credit for family caregivers. In addition, AARP is urging the Governor to make an additional $25 million investment in cost-effective services that help older New Yorkers age in their own homes and communities as long as possible—in part by assisting family caregivers in providing the necessary care.

Transportation (69 percent) is the top expenditure for those spending their money on caregiving, followed by assistive technology such as wheelchairs and hearing aids (46 percent). One in three caregivers also spent money hiring home health aides (33 percent) or using homemaker services (33 percent), such as housekeeping or laundry. Hispanic/Latino caregivers are more likely to spend money on respite care (48 percent), adult day care (31 percent), homemaker services (62 percent) and home modifications (50 percent).

A caregiving tax credit and investments in home- and community-based services would be a wise investment for New York's nearly 2.6 million family caregivers, who provide unpaid care valued at $31.3 billion annually across the state. Easing the burden on family caregivers could save taxpayers money in the long run by helping caregivers keep their loved ones at home rather than having to move them to much costlier and mostly taxpayer-funded nursing homes. Forty-four percent said they would have to move loved one into a nursing home if they were no longer able to provide care

In addition to the financial costs, 78 percent of current and former caregivers reported feeling at least one of the nine stressors asked about in the survey. Over half of working caregivers admitted to feeling stressed in trying to balance their job and their family (56 percent); and half of all caregivers felt stressed emotionally due to caregiving (53 percent). About three in ten found it difficult to exercise regularly (29 percent), to manage their own health (30 percent), or to take care of their household (32 percent).

AARP New York commissioned the telephone survey of 1,172 registered voters age 40-plus in New York to learn about their experiences with family caregiving. The survey has a margin of sampling error of ±2.9 percent. Detailed methodology and the survey annotation are available at www.aarp.org/research.