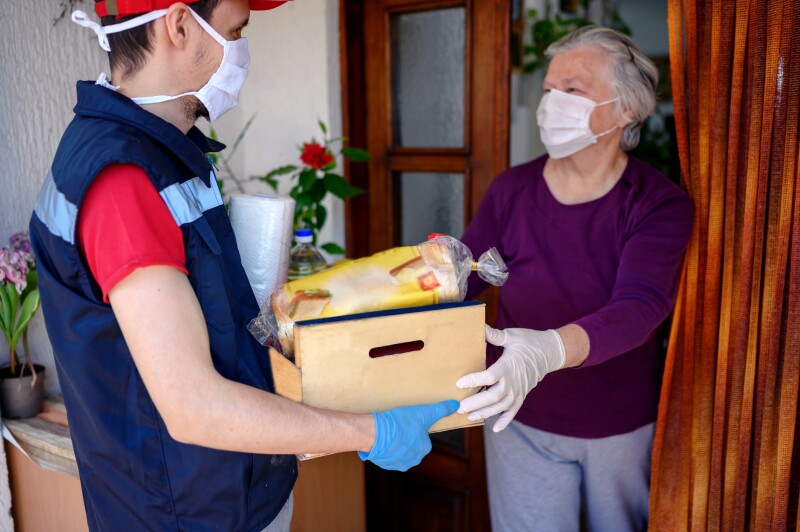 Kaminsky-Hevesi Bill Would Allow SNAP Recipients to Avoid In-Person Food Shopping by Making Online Purchasing Pilot Program Permanent

ALBANY, N.Y. – AARP New York State Director Beth Finkel issued the following statement today after final state legislative passage last night of a bill sponsored by Senator Todd Kaminsky and Assemblymember Andrew Hevesi to make the Supplemental Nutrition Assistance Program (SNAP) Online Purchasing Pilot program permanent (S8247/A10673):

"Access to nutritious meals has been a huge challenge during the pandemic, and AARP New York is urging the Governor to sign this bill to help numerous New Yorkers get the food they need safely through online ordering and grocery delivery services.

"With older New Yorkers at higher risk of contracting and dying from COVID-19, and with many practicing social distancing to keep themselves safe, allowing SNAP recipients to use their benefits to make online orders and use delivery services will help them avoid unnecessary trips to the grocery store and reduce their likelihood of infection.

"Still, not enough SNAP participants are aware of the program, and besides making the SNAP Online Purchasing Pilot program permanent this bill would require that the SNAP outreach program provide recipients with information about this and other programs.

"COVID-19 has exacerbated the ongoing issue of food insecurity. SNAP helps disabled, older, and low-income New Yorkers feed themselves and their families. Over half the 1.5 million New York households that receive SNAP include members 50+, and receive an average of $176 in monthly benefits.

"AARP thanks Senator Kaminsky and Assemblymember Hevesi for introducing this legislation and guiding it through their respective houses. We call on Governor Cuomo to sign it into law."

Contact: Erik Kriss, ekriss@aarp.org

Follow us on Twitter: @AARPNY and Facebook: AARP New York

AARP is the nation's largest nonprofit, nonpartisan organization dedicated to empowering Americans 50 and older to choose how they live as they age. With nearly 38 million members and offices in every state, the District of Columbia, Puerto Rico, and the U.S. Virgin Islands, AARP works to strengthen communities and advocate for what matters most to families with a focus on health security, financial stability and personal fulfillment. AARP also works for individuals in the marketplace by sparking new solutions and allowing carefully chosen, high-quality products and services to carry the AARP name. As a trusted source for news and information, AARP produces the world's largest circulation publications, AARP The Magazine and AARP Bulletin. To learn more, visit www.aarp.org or follow @AARP and @AARPadvocates on social media.