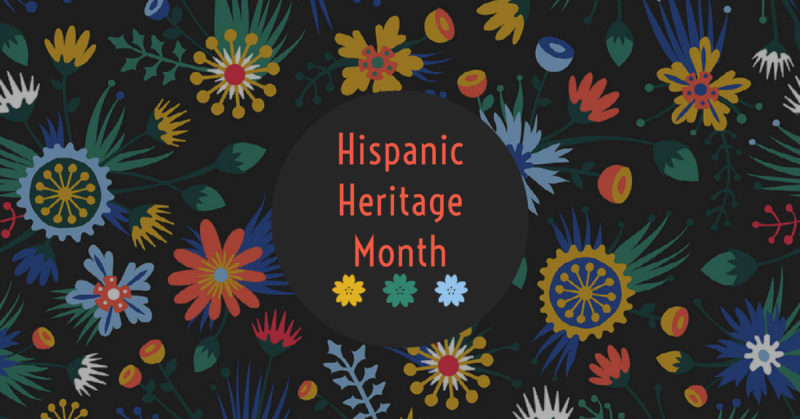 En español | AARP New York is excited to celebrate Hispanic Heritage Month from Sept. 15 to Oct. 15 with virtual events highlighting Hispanic/Latino achievements in our community.

We kick-off the festivities with our AARP En Vivo Contigo Series, where Associate State Director, Maggie Castro and George Nenadich host a virtual conversation with singer and actress Lisa Lisa from Lisa Lisa and Cult Jam on Tuesday, September 15 at 1:30 p.m. in our Facebook page @AARPNY

The celebration continues on Friday, September 18 with a virtual concert "AARP En Vivo Contigo En La Casa" with salsa artist Frankie Negron and an "I'm In" video message from Queen of Freestyle Judy Torres on our Facebook page on the importance of voting to celebrate the contribution of the Latino Vote. To learn more about our "Protejamos a los Votantes 50+" campaign and safe voting practices, visit AARP's Protect the 50+ Vote Spanish-language landing page at AARP.org/elecciones2020.​

And, this is just the beginning. Check our Facebook page weekly for new episodes! Bookmark this page to check back on upcoming dates.

Tuesday, September 15th, 1:30pm (ET) - AARP En Vivo Contigo Series with Lisa Lisa
Friday, September 18th, 9am (ET) - "I'm In" video message from Queen of Freestyle Judy Torres
Friday, September 18th, 5pm (ET) - AARP En Vivo Contigo En La Casa with salsa artist Frankie Negron
Wednesday, September 30th, 3pm (ET) - Yoga session Part 1: Chair Yoga (English)
Wednesday, September 30th, 5pm (ET) - Yoga session Part 1: Yoga en la Silla/Chair Yoga (Spanish)
Wednesday, September 30th, 7pm (ET) - Chef Cook-Off/ Competencia de chefs
Tuesday, October 6th, 1:30pm (ET) - AARP En Vivo Contigo Series with Victor Manuelle, salsa singer, songwriter, and producer, and winner of two Latin Grammy Awards and five Guinness World Records titles.
Wednesday, October 7th, 3pm (ET) - Yoga session Part 2: Chair Yoga (English)
Wednesday, October 7th, 5pm (ET) - Yoga session Part 2: Yoga en la Silla/Chair Yoga (Spanish)
Tuesday, October 13th, 1:30pm (ET) - AARP En Vivo Contigo Series with Rubén Blades, salsa singer, songwriter, actor, lawyer and winner of nine Grammy Awards and five Latin Grammy Awards.
Wednesday, October 14th, 3pm (ET) - Yoga session Part 1: Stretching & Releasing (English)
Wednesday, October 14th, 5pm (ET) - Yoga session Part 1: Estírate & Relájate/Stretching & Releasing (Spanish)
Thursday, October 15th, 7pm (ET) - Virtual Dance Party Finale/ Final de la fiesta y baile virtual
Wednesday, October 21st, 3pm (ET) - Yoga session Part 2: Stretching & Releasing (English)
Wednesday, October 21st, 5pm (ET) - Yoga session Part 2: Estírate & Relájate/Stretching & Releasing (Spanish)

Stay Connected with AARP New York. Follow us on
Facebook | YouTube | Instagram | Twitter | LinkedIn