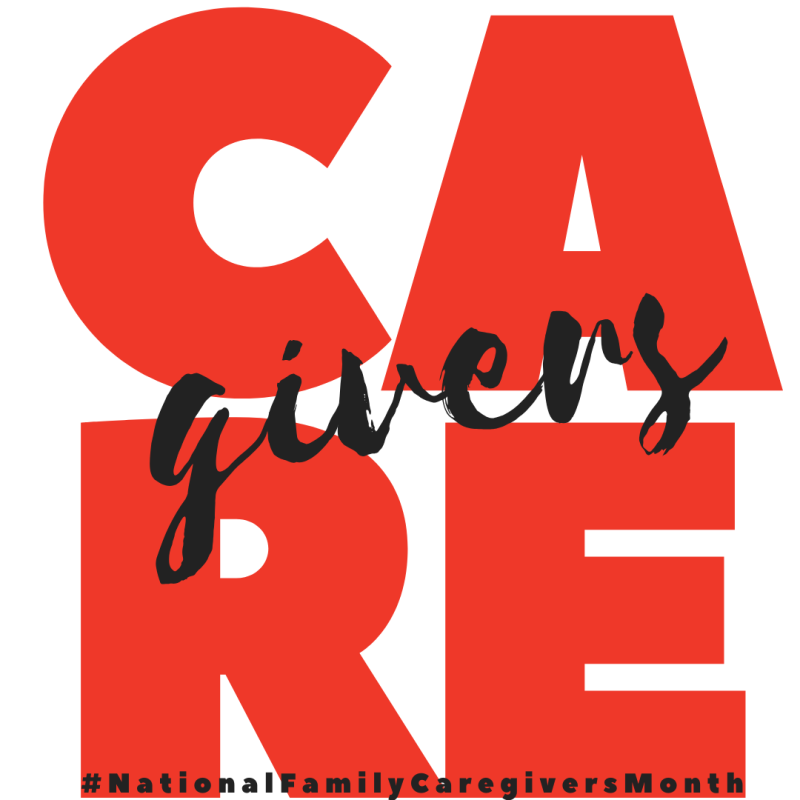 AARP New York is here to celebrate National Family Caregivers Month this November – with resources to help those who care for older loved ones and a strong agenda to help ease the financial strain of caregiving.

National Family Caregivers Month is devoted to the over 40 million caregivers across the country who support aging parents, spouses, friends and relatives and make it possible for older Americans - their loved ones - to live independently by providing help with medical/nursing tasks and many other needs. All month long, and beyond, AARP New York will be providing guidance, resources, and experiences, from helping New Yorkers start the conversation about caregiving to finding support during the family caregiving journey.

According to a 2015 study by AARP and the National Alliance for Caregiving, one in four caregivers is a millennial. Among all caregivers, more than a third are ages 50 – 64, about 7% are 75 or older, and about a quarter 35 - 49. Within the millennial generation, 35% of caregivers are between the ages of 18-24, and 31% between 25-31.

This younger generation of caregivers is changing how we answer the question, "Who is a family caregiver?" And more than half of millennial family caregivers are African American/Black, Hispanic/Latino, or Asian American/Pacific Islanders, making this new generation of caregivers the most diverse.

Millennial family caregivers on average provide more than 20 hours per week in care - equivalent to a part-time job! About 75% of millennial family caregivers are employed, and approximately 24% of millennial family caregivers earn less than $30,000 per year while caring for their loved ones.

A majority of caregivers told AARP researchers in 2019 that they had a friend or relative available to have contact with socially. But, some (almost 1 in 10) said they had no one to talk to about private matters, while 1 in 5 said they had no one to call for help. AARP has a variety of different resources to make the caregiving journey easier. Please visit our website for more information: https://www.aarp.org/caregiving.

AARP New York is also advocating for a state caregiver tax credit, which would help offset the nearly $7,000 family caregivers spend on average each year to care for loved ones. The credit – as proposed in legislation introduced in both the state Senate and Assembly - would provide up to 50% of eligible caregiving expenses, up to $3,500. AARP New York is urging Governor Andrew Cuomo to include this tax credit in his next state budget proposal in January.AARP New York is also part of AARP's national effort to support a federal caregiving tax credit, the Credit for Caring Act.

Join us. Start the conversation about caregiving. Form your caregiving team. Make a plan. Find support. Care for yourself as well as others. And urge your elected officials to enact family caregiver tax credits.

Be sure to follow us on our social media channel for weekly posts supporting #NationalFamilyCaregiversMonth.

Facebook: AARPNY and AARPLongIsland
Twitter: AARPNY and AARPLongIsland
Instagram: AARPNY

Learn more about National Family Caregivers Month below: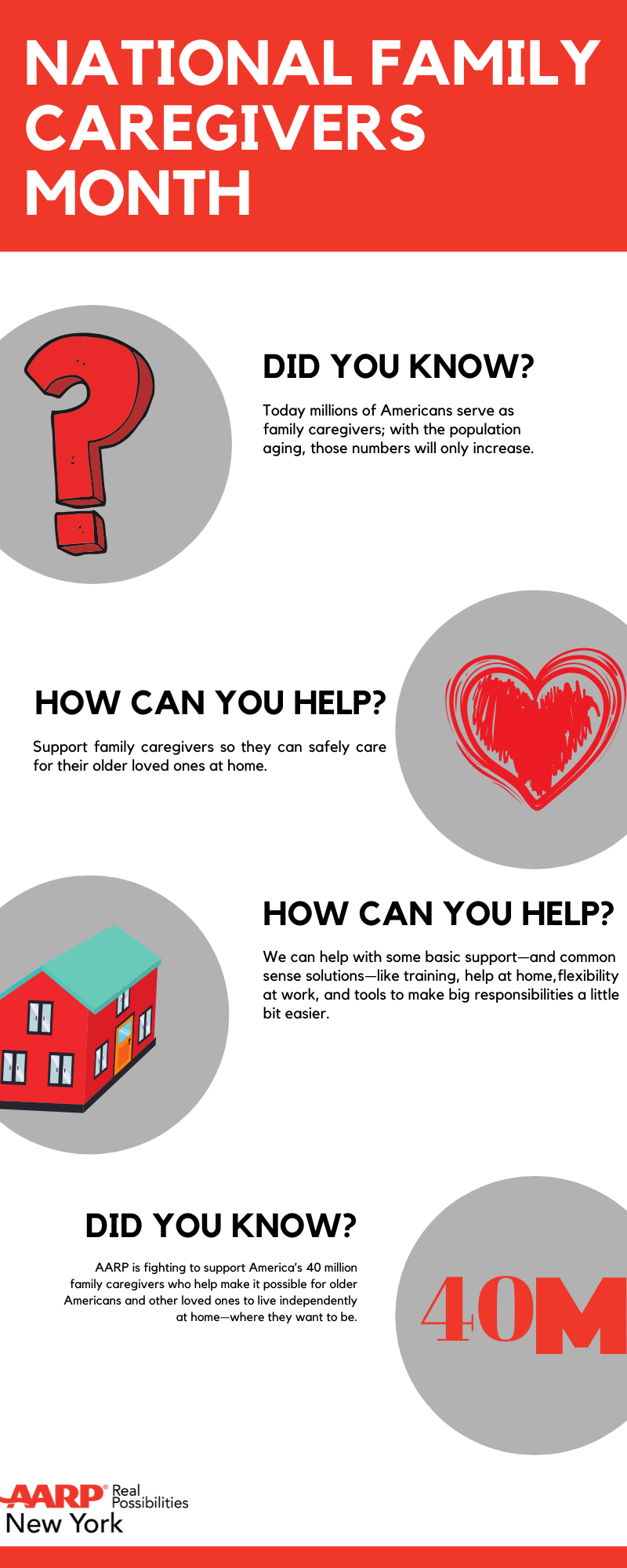 .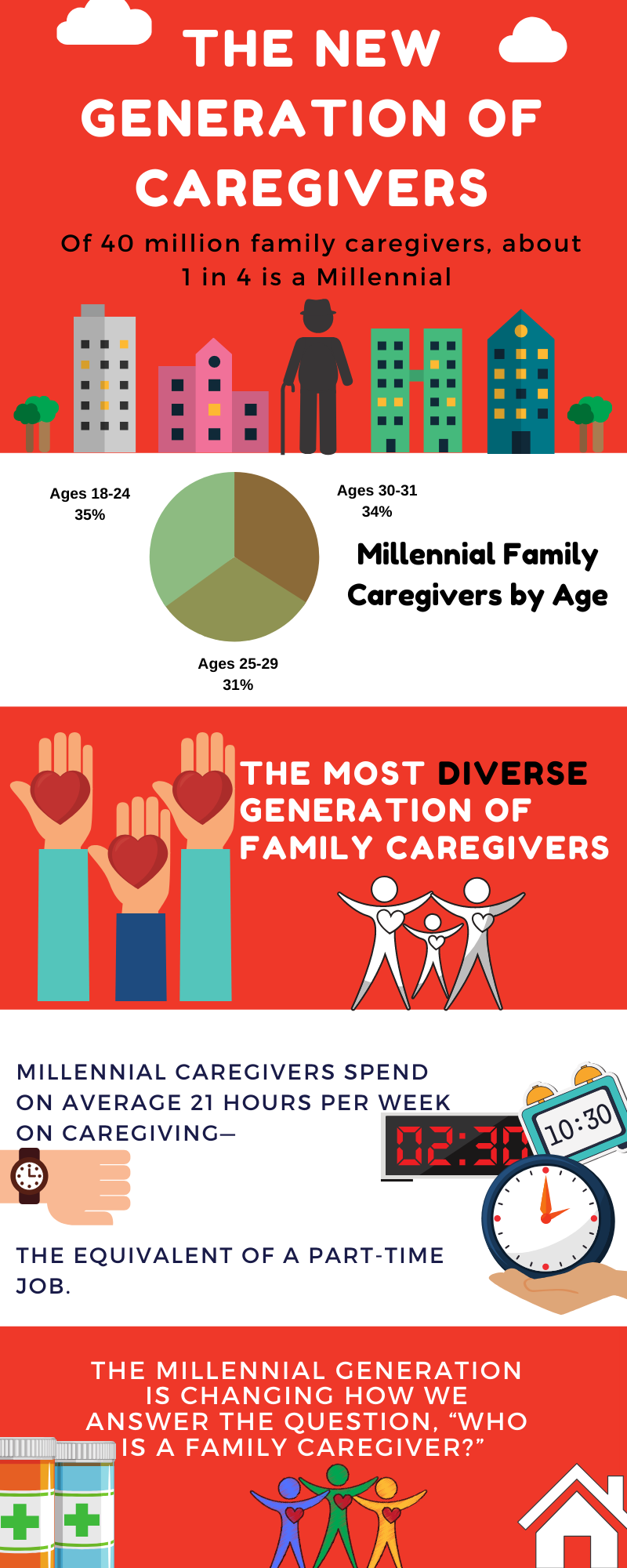 .