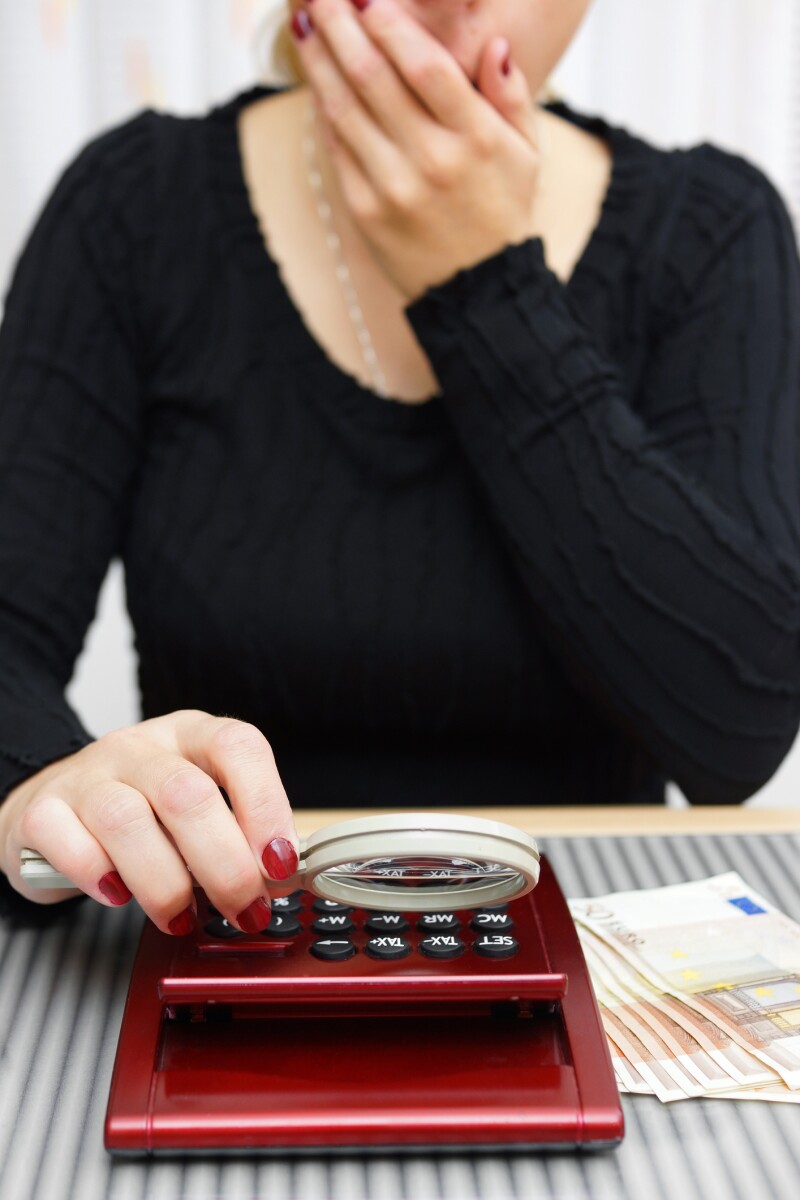 AARP, PULP: Fill Three Vacancies on Five-Member Regulatory Body with Consumer Champions to Keep Fighting for ESCO Customers
ALBANY, N.Y. – As New York utility regulators opened a major case today to investigate additional crackdowns on energy service companies (ESCOs), AARP called on Governor Andrew Cuomo to appoint consumer champions to fill three upcoming vacancies on the five-member Public Service Commission to keep up the fight against the industry's deceptive marketing practices and high prices.
The need is urgent, since Public Service Commission (PSC) Chair Audrey Zibelman - who has fiercely fought to protect ESCO consumers - is planning to step down at the end of March, commissioner Patricia Acampora is scheduled to leave next month and a third seat on the five-member commission is already vacant.
The importance is also underscored by new federal data showing ESCOs charged residential electric customers 22 percent more, on average, than traditional utility companies did in 2015 – up from 14 percent more in 2014. U.S. Energy Information (EIA) statistics for New York show that in 2015, residential customers of traditional utility companies paid 17.8 cents per kilowatt hour for their electricity while residential customers of ESCOs paid 21.74.
"Governor Cuomo and Chair Zibelman have been doing a great job holding ESCOs accountable for unscrupulous behavior and fighting to crack down on the industry to prevent future abuses," said AARP New York State Director Beth Finkel. "With Chair Zibelman stepping down and two other vacancies on the five-member PSC, this is a critical time for Governor Cuomo to ensure we don't lose momentum. We call on the Governor to appoint commissioners who will carry on this important fight on behalf of New York's utility consumers."
"PULP joins AARP in applauding the Governor and PSC's strong measures aimed at ending ESCOs' endemic overcharging and unscrupulous behaviors targeting New York's most vulnerable households," said Richard Berkley, Executive Director of the Public Utility Law Project of New York. "With the loss of Chair Zibelman and a total of three vacancies on the PSC, it is vital for the Governor to put forward Commissioners that will not only fight for energy, cable, telecommunications and water affordability, but will also continue strong advocacy on behalf of New York's utility consumers."
The PSC recently analyzed ESCO overcharges and found New Yorkers who signed up with an ESCO paid nearly $820 million more for their power than if they had stayed with their local utility company during the 30-month period ending June 30, 2016.
ESCO gas customers in the National Grid and National Fuel Gas service territories paid rates to ESCOs exceeding an astounding 30% above what they would have paid their utility companies, while those in the Orange & Rockland, KeySpan Energy Delivery Long Island (KEDLI) and KeySpan Energy Delivery New York (KEDNY) territories paid over 20% more, the PSC's analysis concluded. ESCO electric customers in National Grid's territories paid over 20% more, while those in Con Edison's, Central Hudson's and Rochester Gas & Electric's paid in excess of 15% more.
About 13% of New York's approximately seven million residential electric customers (roughly 910,000) now buy their commodity through ESCOs, as do about 16% of the state's roughly 4.5 million residential natural gas customers (about 720,000). Nearly 120,000 ESCO electric and 72,000 ESCO gas customers participate in low-income programs.
Overcharges by ESCOs to residential customers between January 1, 2015 and June 30, 2016 by utility service territory, according to the PSC, were:

Consolidated Edison, $269,169,398 for all residential ($41,079,285 for low-income) – and the average ESCO customer overpaid by $164.27 per year (655,000 customers)
National Grid, $175,732,447 ($18,552,899) – (average annual customer overcharge: $216.72; about 323,000 customers)
KEDNY, $114,001,448 ($7,466,035) – (average annual customer overcharge: $215.64; about 179,000 customers)
New York State Electric & Gas, $86,250,711 ($14,399,273)
Orange & Rockland, $48,287,861 ($2,123,321)
Rochester Gas & Electric, $45,574,583 ($5,215,098) – for September 2014 through June 2016 only
National Fuel Gas, $29,245,339 ($4,886,632) – for 2015 through June 2016 only.
KEDLI, $28,138,897 ($1,048,114)
Central Hudson, $23,062,745 ($1,065,237)
Contact: Erik Kriss, ekriss@aarp.org
Follow us on Twitter: @AARPNY and Facebook: AARP New York
AARP is a nonprofit, nonpartisan organization, with a membership of nearly 38 million that helps people turn their goals and dreams into 'Real Possibilities' by changing the way America defines aging. With staffed offices in all 50 states, the District of Columbia, Puerto Rico, and the U.S. Virgin Islands, AARP works to strengthen communities and promote the issues that matter most to families such as healthcare security, financial security and personal fulfillment. AARP also advocates for individuals in the marketplace by selecting products and services of high quality and value to carry the AARP name. As a trusted source for news and information, AARP produces the world's largest circulation magazine, AARP The Magazine and AARP Bulletin. AARP does not endorse candidates for public office or make contributions to political campaigns or candidates. To learn more, visit www.aarp.org or follow @AARP and our CEO @JoAnn_Jenkins on Twitter.
###