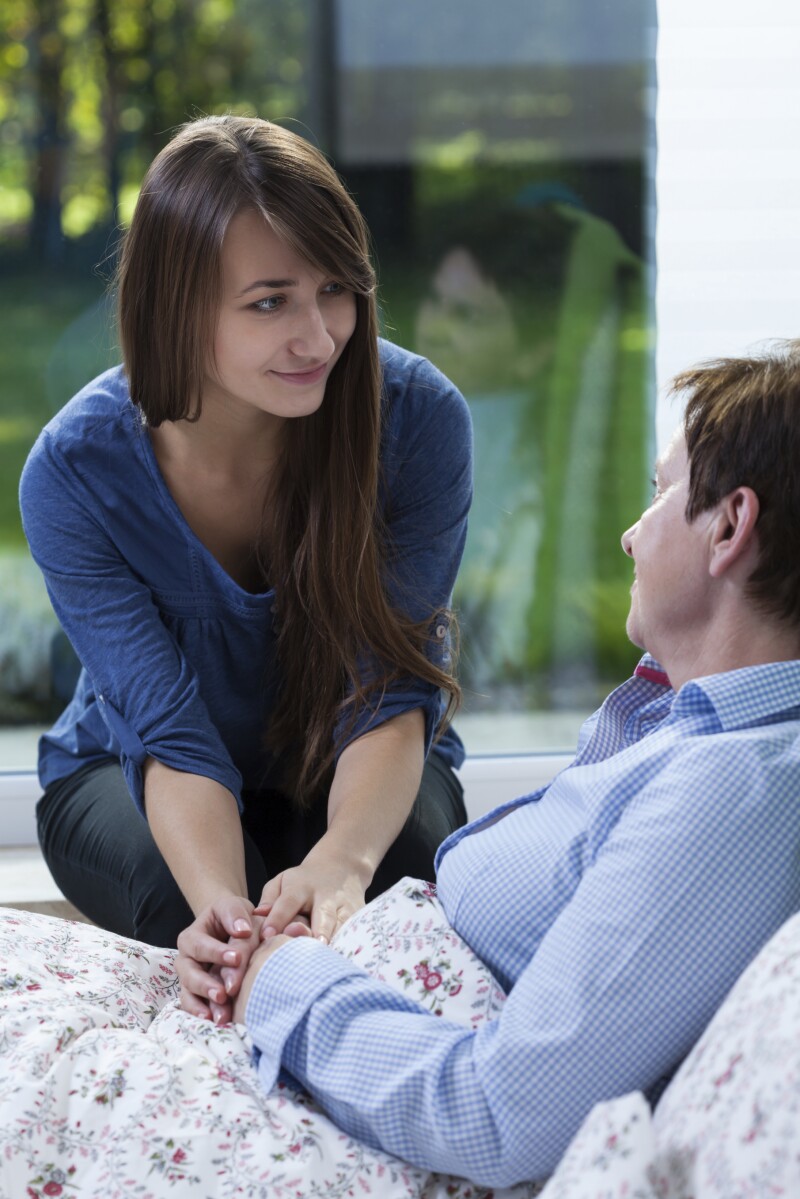 Contacts: Erik Kriss, ekriss@aarp.org, David Irwin, dirwin@aarp.org
Health Committee Sends CARE Act to Full Senate for Consideration; Bill Ensures Caregivers Offered Instruction in Post-Discharge Tasks
ALBANY, New York – Family caregivers are too often left unprepared to provide proper care before taking their loved ones home from the hospital. Today, the State Senate advanced legislation to ensure that caregivers are offered instruction in any post-discharge tasks their older parents, spouses or other loved ones will need at home, fostering better care and potentially avoiding costly hospital re-admissions.
The Senate Health Committee today unanimously approved S.676 (Hannon), the CARE Act , moving the bill to the floor for consideration by the full Senate.
The Caregiver Advise, Record and Enable Act, sponsored by Senate Health Committee Chairman Kemp Hannon of Nassau County and supported by a wide range of health, consumer, aging and disability organizations, requires hospitals to offer demonstrations and instructions on any post-discharge care and tasks family caregivers will have to perform at home, such as administering multiple medications, dressing wounds and operating medical equipment.
The bill, which has been introduced in the Assembly by Health Committee member Linda Rosenthal of Manhattan, also requires that patients' designated family caregivers be identified and included in official medical records and that hospitals notify family caregivers prior to a patient's transfer or discharge.
"This legislation represents a necessary policy change," said Senate Health Committee Chairman Kemp Hannon, the bill's sponsor. "It is designed to ensure that patients get the care they need."
"AARP commends Senator Hannon for his leadership and the members of the Senate Health Committee for recognizing the quiet crisis New York's family caregivers face - and supporting a common sense solution," said Beth Finkel, State Director of AARP for New York State. "As our population continues to age and more frail elderly need care, this crisis will become a catastrophe without the kind of remedy our elected leaders are offering. We urge the full Senate and the Assembly to pass the CARE Act."
Gov. Andrew Cuomo voiced support for the key provisions of the CARE Act in his Opportunity Agenda/State of the State 2015 through the Caregiver Support Initiative (pages 305-306).
About half of all family caregivers perform medical and nursing tasks for their loved ones.
More than 90% of New York voters 50 and older think hospitals should "explain and demonstrate" to family caregivers medical tasks they'll have to perform when their loved ones are sent home from the hospital.
More than 4.1 million family caregivers in New York provide care valued at an estimated $32 billion a year - and help keep older loved ones out of expensive, taxpayer-funded nursing homes.
Follow us on Twitter: @AARPNY and Facebook: AARP New York
AARP is a nonprofit, nonpartisan organization, with a membership of more than 37 million, that helps people turn their goals and dreams into real possibilities, strengthens communities and fights for the issues that matter most to families such as healthcare, employment and income security, retirement planning, affordable utilities and protection from financial abuse. We advocate for individuals in the marketplace by selecting products and services of high quality and value to carry the AARP name as well as help our members obtain discounts on a wide range of products, travel, and services. A trusted source for lifestyle tips, news and educational information, AARP produces AARP The Magazine, the world's largest circulation magazine; AARP Bulletin; www.aarp.org ; AARP TV & Radio; AARP Books; and AARP en Español, a Spanish-language website addressing the interests and needs of Hispanics. AARP does not endorse candidates for public office or make contributions to political campaigns or candidates. AARP Foundation is an affiliated charity of AARP that is working to win back opportunity for struggling Americans 50+ by being a force for change on the most serious issues they face today: housing, hunger, income and isolation. AARP has staffed offices in all 50 states, the District of Columbia, Puerto Rico, and the U.S. Virgin Islands. Learn more at www.aarp.org .
####