AARP New York proudly celebrates Asian American and Pacific Islander Heritage Month as we celebrate the contributions of the AAPI community to the fabric of New York and beyond. During this month, we reached out to our New York elected officials from around the state to share their stories about why AAPI representation is important, how they celebrate AAPI Heritage Month, and what New Yorkers age 50-plus can do to get involved in local and state public policy.

AARP members and guests are invited to join us for virtual Tai Chi sessions with Master Ray, every Tuesday in May at 10:00 AM EST. Each session will focus and is dedicated to strengthening various parts of the body and mind.

In addition, we're also offering a virtual food tour: Taste of India Cooking Series with Gayatri Hingwala. This three-week Indian cooking class meets on Zoom on Tuesdays and Thursdays from 4:00 PM - 5:30 PM ET. These interactive demonstrations will include food and preparation tips and recipe ideas that your loved ones can enjoy at home!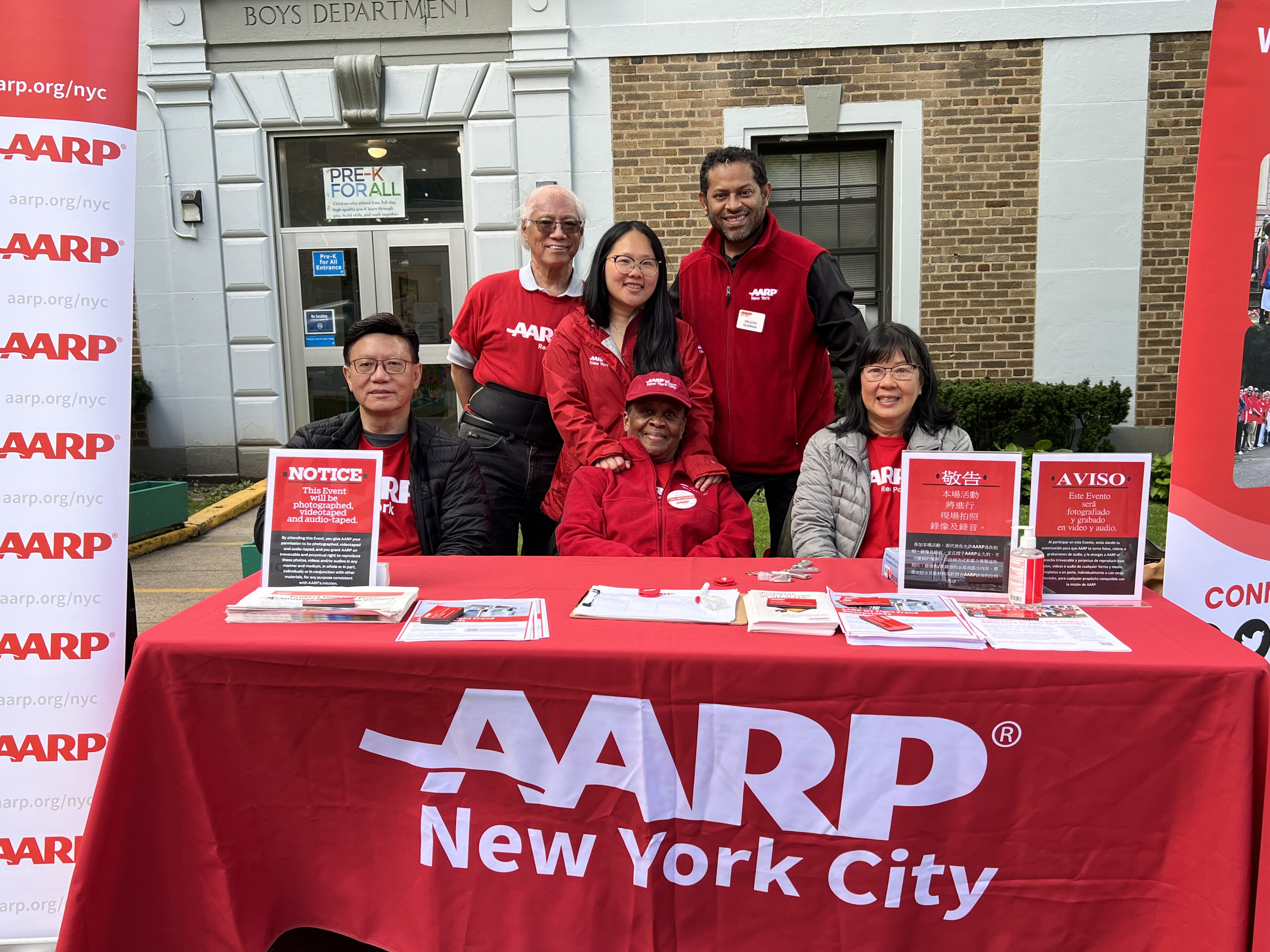 We're also always looking for new volunteers interested in giving back to their community! If you're interested in learning more, connect with us at an upcoming Open House. Visit: aarp.org/volunteerwithAARPNY

We look forward to celebrating the rich culture of connection, compassion and care with you this May.

Be sure to register for all of the events you're interested in attending to receive more information as well as reminders!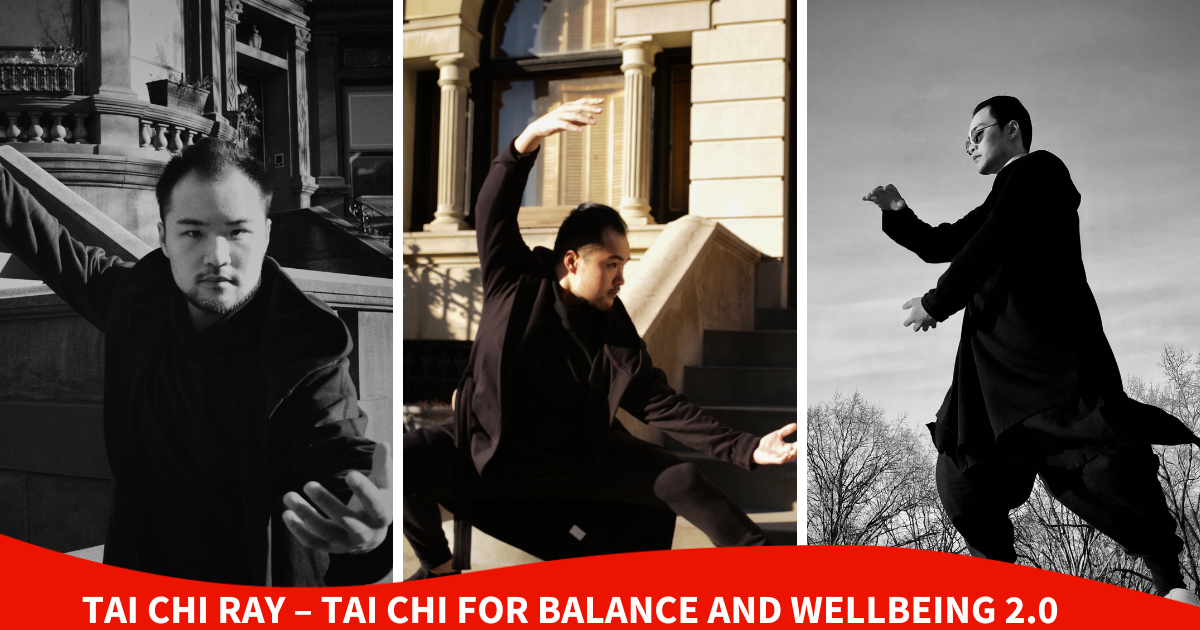 1. Tai Chi for Balance and Wellbeing 2.0

All events are at 10:00AM ET:

2. Taste of India Cooking Series with Gayatri Hingwala

All events are from 4:00 PM – 5:30 PM ET: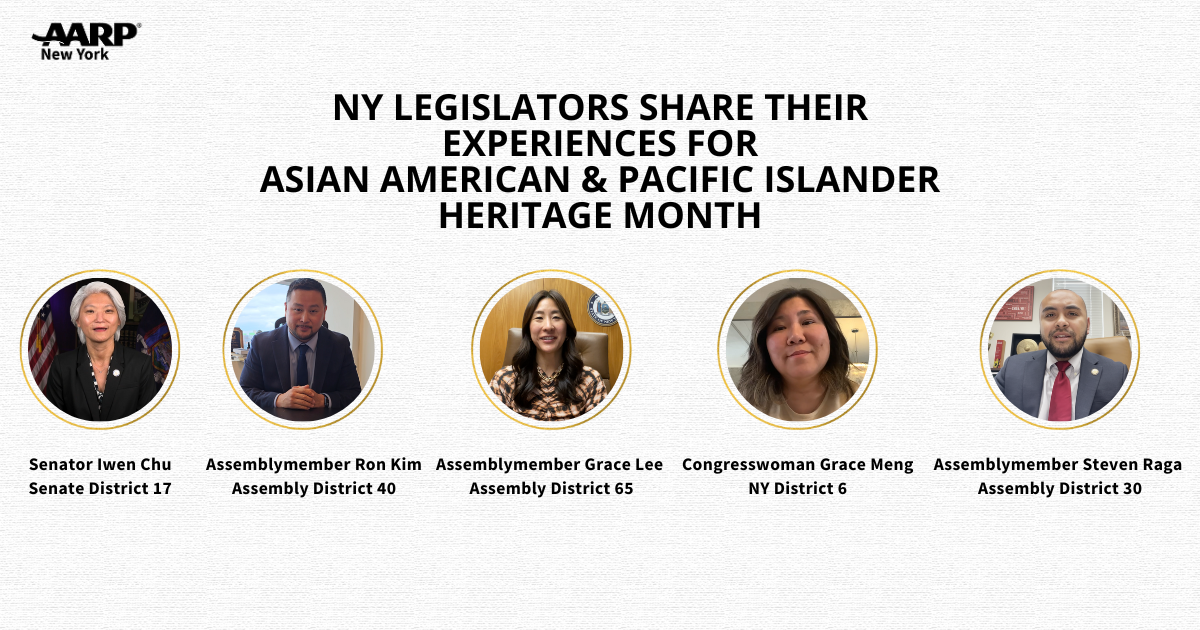 3. NY Legislators Share Their Experiences for Asian American & Pacific Islander Heritage Month

Senator Iwen Chu | Senate District 17
Senator Iwen Chu | Senate District 17
Assemblymember Ron Kim | Assembly District 40
Assemblymember Grace Lee | Assembly District 65
Assemblymember Grace Lee | Assembly District 65
Congresswoman Grace Meng | NY District 6
Congresswoman Grace Meng | NY District 6
Assemblymember Steven Raga | Assembly District 30
Assemblymember Steven Raga | Assembly District 30
Be sure to bookmark this page and follow us on social media as new events may be added throughout the month!

Stay Connected with AARP New York.
Follow us on Facebook | YouTube | Instagram | Twitter | LinkedIn