En español | Registered voters in New York may only cast an absentee ballot if they meet certain eligibility requirements, such as having an illness or a disability.

The New York City Council general election is on Tuesday, Nov. 7, 2023. The next statewide elections are in 2024.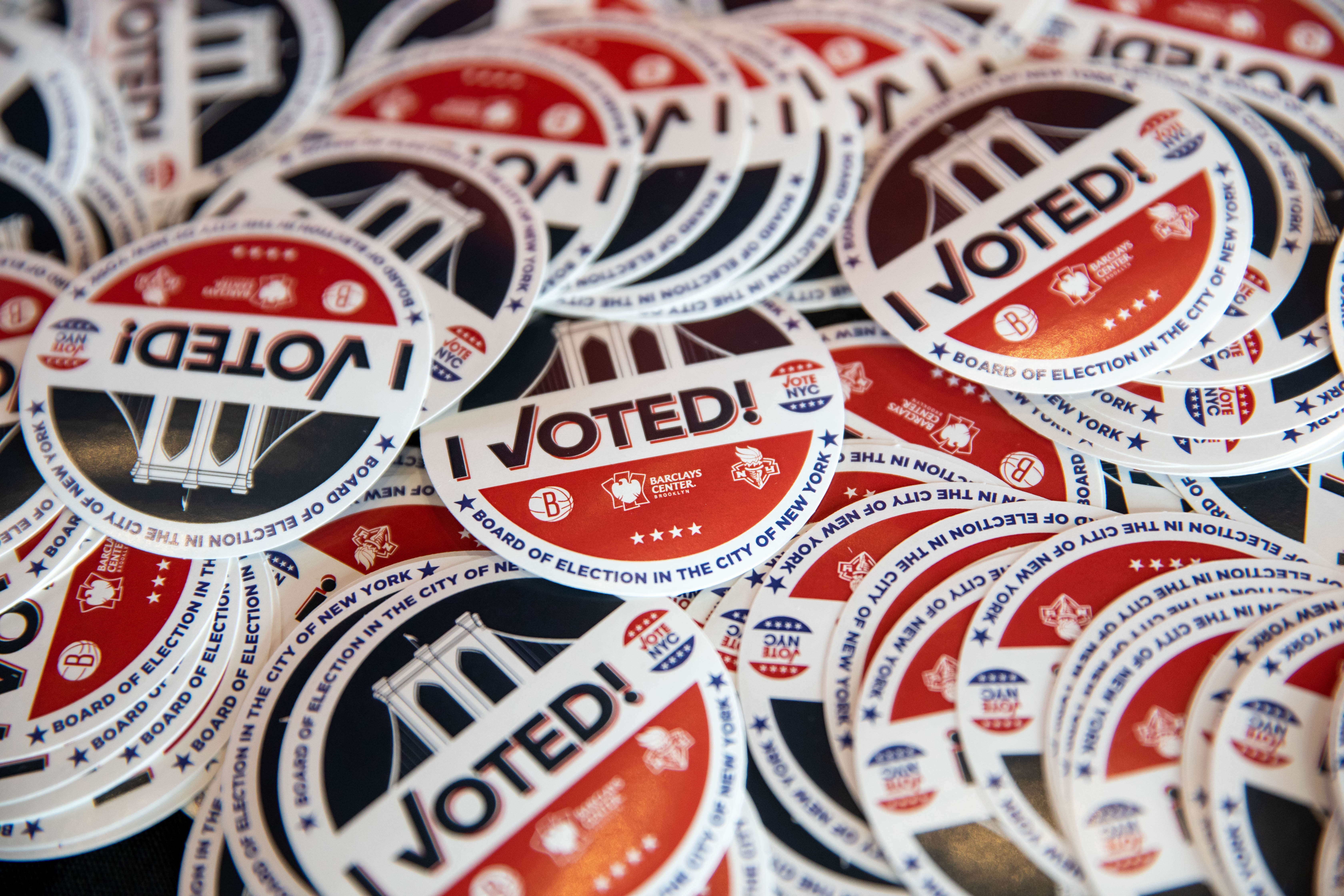 Essential info:
Early in-person voting: Vote early at your polling place starting 10 days before an election. Contact your county board of elections for locations.
Voting at the polls: First-time voters who didn't provide ID when registering to vote will need to bring an approved ID to the polls, such as a New York driver's license, a utility bill or other government document that includes your name and address.
Have there been recent changes to voting in New York?
The state launched an online voter registration portal in May 2023. New York voters can use the portal to register, update their registration status or change their party affiliation.

A 2022 redistricting plan redrew the boundaries of New York's U.S. congressional and state legislative districts. In July 2023, a New York appellate court ruled the congressional map must be redrawn.


How do I register to vote?
Check your registration using the state's voter registration portal. And you can use the downloadable voter registration form to change your name, address or party affiliation.


Does my party preference matter when I vote?
Yes, when voting in a primary. You don't have to choose a political party when you register to vote, but you must be registered with one to vote in that party's primary.


How can I get an absentee ballot?
Registered voters must meet certain eligibility requirements to receive an absentee ballot.

Mail or phone: Download an application from the state elections website, complete it and mail it to your county board of elections office. Or call your elections office to request an application. Mailed absentee ballots must be postmarked by Election Day.

In person: Fill out an application at your county board of elections office. You can also designate another person to deliver your application to your county board of elections office and receive your ballot. Submit the application in person to your elections office no later than Election Day.

Can I track my absentee ballot?

Yes. New York City voters can track their ballots with the city board of elections online tracker. Voters living outside the city should contact their county board of elections to track their ballots. New Yorkers who serve in the U.S. military or live overseas can use the New York Board of Elections online tracker.


Can I vote in person before Election Day?
Yes. Early in-person voting begins 10 days before an election. Contact your county board of elections for locations.


What do I need to know about voting at the polls on Election Day?
Find your polling place on the New York Board of Elections website. Check with your local election office to confirm voting hours.
If you live in New York City, you can find your polling place with the city's online locater.


Do I need identification to vote at the polls?
Bring an acceptable form of ID if you're a first-time voter and didn't provide one when you registered to vote. You can use your New York state driver's license or state-issued non-driver ID card, a current utility bill, a bank statement, a paycheck or another government document that shows your name and address.

Editor's note: This guide was updated on Aug. 1, 2023. The guide was first published on Aug. 6, 2020.


Also of Interest: