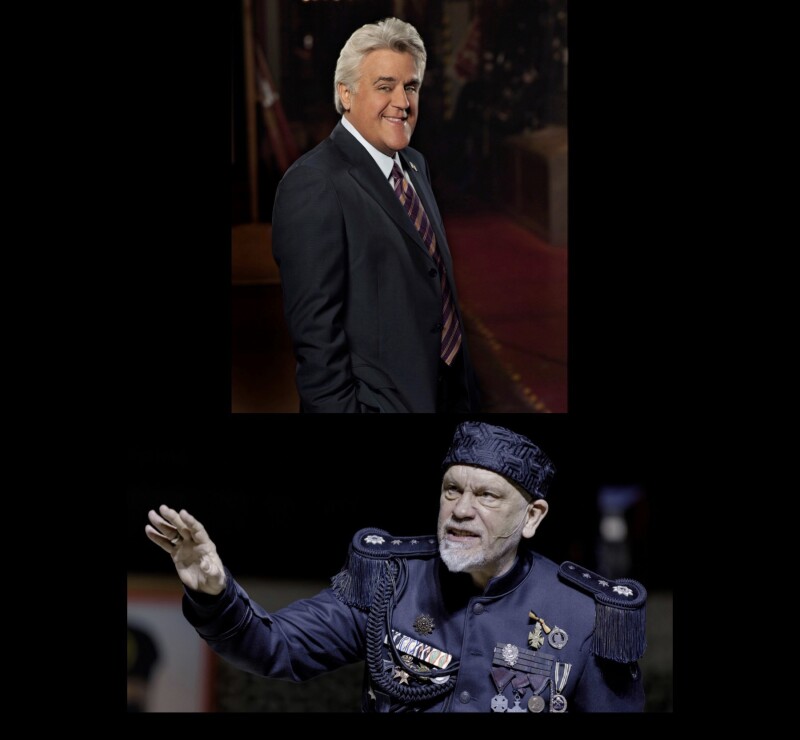 Connect with AARP New York and enjoy discount tickets to Jay Leno and John Malkovich at the Bardavon 1869 Opera House.
Look for the AARP table at the theater to meet fellow AARP members, volunteers, and staff and to hear what AARP is doing near you.
AARP members and guests can receive 25% off select tickets* with offer code FALL2277:
• By phone at 845-473-2072 or 845-339-6088
• At the Bardavon 1869 Opera House box office at 35 Market Street, Poughkeepsie, NY
• At the UPAC box office at 601 Broadway, Kingston, NY
Join AARP NY on the following date/time*:
1.) Jay Leno | Friday, October 18, 2019 | 8:00 PM
Ulster Performing Arts Center
601 Broadway, Kingston, NY 12401
Learn More: https://www.bardavon.org/show/jay-leno/
2.) John Malcovich in: Just Call Me God | Saturday, November 2, 2019 | 8:00 PM
The show, a collaboration between John Malkovich, author Michael Sturminger and musician Martin Haselböck, charts the last hour of a dictator's life, in the company of a TV interviewer and organist as he gives his sardonic final speech.
Ulster Performing Arts Center
601 Broadway, Kingston, NY 12401
Learn More: https://www.bardavon.org/show/john-malkovich/
*These are not AARP events. Any information you provide to the host organization shall be governed by its privacy policy.