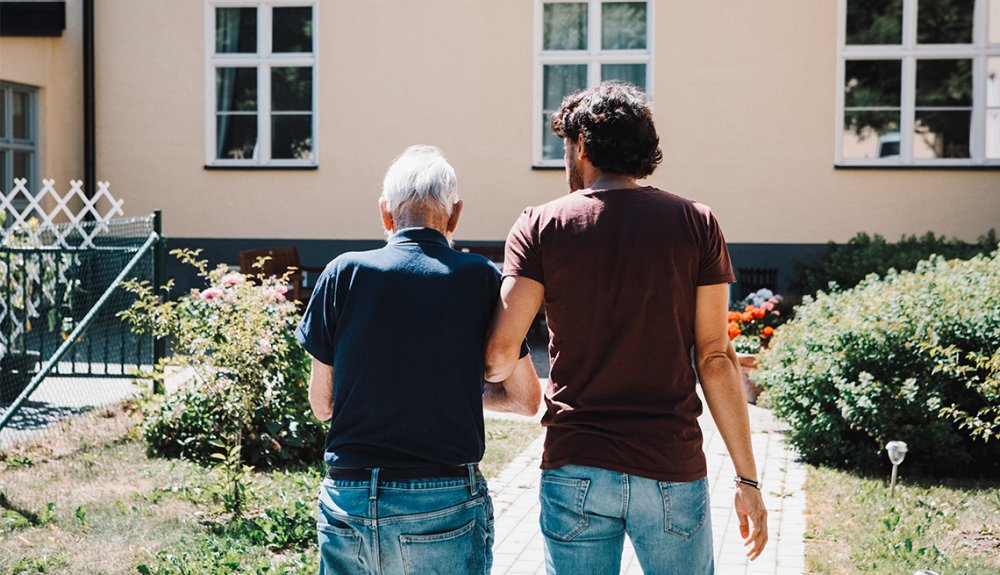 Latest AARP research attaches $39 billion value to the estimated 2.1 billion hours of unpaid care provided by family caregivers

EN ESPAÑOL | ALBANY, N.Y. — Unpaid care provided by 2.2 million family caregivers across New York state is valued at $39 billion a year, according to new state data available in AARP's latest report in the Valuing the Invaluable series. This is an $8 billion increase in unpaid contributions since the last report was released in 2019. The report highlights the growing scope and complexity of family caregiving and actions needed to address the many challenges of caring for parents, spouses, and other loved ones.

"Family caregivers play a vital role in New York's health care system, whether they care for someone at home, coordinate home health care, or help care for someone who lives in a nursing home," said David McNally, AARP New York Director of Government Affairs & Advocacy. "We want to make sure all family caregivers have the financial, emotional and social support they need, because the care they provide is invaluable both to those receiving it and to their community."

AARP New York is fighting and will continue to fight for family caregivers and the loved ones they care for. Right now, AARP New York is urging state lawmakers to include in the state budget due April 1:


$9.5 million more to ensure all who qualify for can receive in-home services for the elderly such as home delivered meals and assistance with daily activities – which support family caregivers in helping older loved ones age at home, rather than in less desirable, far costlier and mostly taxpayer-funded nursing homes;

Fair pay for home care by setting a floor of 150% of the regional minimum wage for home care workers to address a worker shortage and ensure all who need home care can receive it;

$15 million more for the Long Term Care Ombudsman Program, which provides nursing home oversight and acts as the eyes and ears of residents – most of whose family caregivers are working full-time jobs and raising families of their own – but which has been woefully underfunded, and;
$3 million more for the Access to Home program, which provides financial assistance to make residential units accessible for low- and moderate-income persons with disabilities - which would help support family caregivers in their efforts to ensure a loved one can remain in their own home.
Read the full report for national and state-by-state data on the economic value of unpaid care by family and friends. And see local county-level data on number of caregivers, number of hours of caregiving and value of unpaid caregiving for New York state.

Resources and information on family caregiving are available at aarp.org/caregiving.

Contact: Erik Kriss, ekriss@aarp.org

About AARP

AARP is the nation's largest nonprofit, nonpartisan organization dedicated to empowering people 50 and older to choose how they live as they age. With a nationwide presence and nearly 38 million members, AARP strengthens communities and advocates for what matters most to families: health security, financial stability and personal fulfillment. AARP also produces the nation's largest circulation publications: AARP The Magazine and AARP Bulletin. To learn more, visit www.aarp.org or follow @AARP and @AARPadvocates on social media.

###