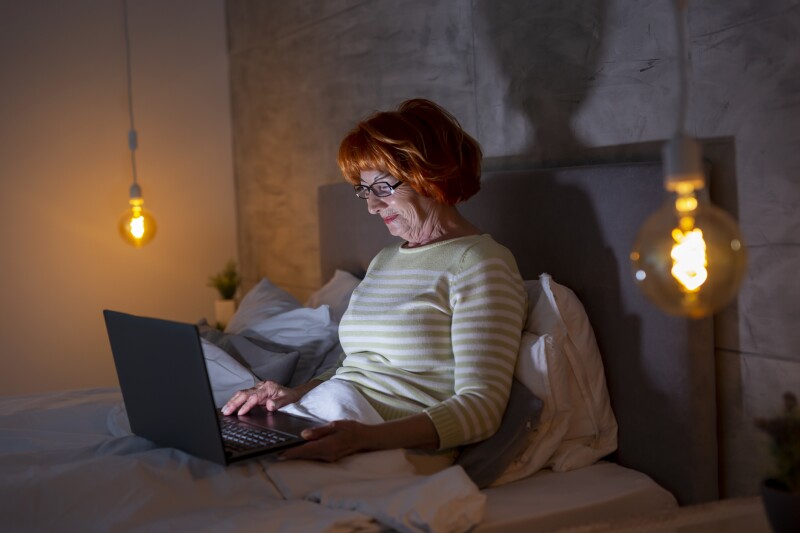 We've all been social distancing and binging on some great shows. Are you looking for something new to watch? Thanks to some area organizations, we would like to provide you with a listing of some free, virtual events to add to your list.

1.) The Museum of Jewish Heritage
Tuesday, March 31 at 12 p.m., will livestream, "Heroines of the Holocaust." This livestream will feature the more than 3,000 women who fought back against the Nazis. Dr. Lori R Weintrob (Director, Wagner College Holocaust Center) will be in conversation with Yiddish culture writer Rokhl Kafrissen (Tablet Magazine), followed by a live Q&A with viewers.

To watch, click here and simply exit out of the prompt to sign in.

2.) The Gold Coast International Film Festival will offer free viewings every Sunday of short films from their past festivals. Learn more information from their post here.

3.) The New York Historical Society Museum and Library
Virtual tours are available, where you can explore their archives.

4.) The Alzheimer's Association LI Chapter is offering free virtual education programs for families, family caregivers and their caregivers. Pre-registration is required.


5.) Broadway Sings for Pride
If you are a Broadway Musical aficionado who happens to love show tunes, we invite you to join Broadway Sings for PRIDE and their catalog of online content featuring an unreleased theatrical performances for the last ten years. Videos will be posted on a daily basis at 11:30am. All artists and musicians have graciously agreed to share these videos to provide some comfort during these times.

The videos can be viewed via the following Broadway Sings for PRIDE social media platforms:

• Instagram: BroadwaySingsForPride
• Facebook Page: Broadway Sings for Pride
• YouTube: NealBtv

The schedule is as follows:

-Tuesday, March 31: BRANDI CHAVONNE MASSEY (Wicked)

-Wednesday, April 1: RENT ALL-STAR REUNION (Including Original Broadway Cast Members)

-Thursday, April 2: DANIEL ERRICO (Children's Author), with BROADWAY KIDS: JAKE RYAN FLYNN, ATHAN SPOREK, JACK MCCARTHY, CONNOR MILLS, VICTORIA COLLETT, GABBY GUTIERREZ

-Friday, April 3: MATT LEISY (World Tour of The Phantom of the Opera)

-Saturday, April 4: HAIR ALL-STAR REUNION Part 2 (Including Original Broadway Cast Members)

-Sunday, April 5: DR. KEVIN NADAL, DR. REMOLIA SIMPSON, KRISTEN PARKER LOVELL (Trans filmmaker & Actress)

-Monday, April 6: BRIAN FALDUTO (Film: School of Rock, RACHEL REDLEAF (Once Upon a Time in Hollywood), KELSEY MARTIN, MICHAEL BENJAMIN BUNIN

-Tuesday, April 7: MASON ALEXANDER PARK (Hedwig and the Angry Inch National Tour)

-Wednesday, April 8: HAIR ALL-STAR REUNION Part 3 (Including Original Broadway Cast Members)

-Thursday, April 9: MAYO PERFORMING ARTS COMPANY

-Friday, April 10: DANTE MELUCCI (School of Rock)

-Saturday, April 11: FINALE

*This is not an AARP event. Any information you provided to the host organization will be governed by its privacy policy.