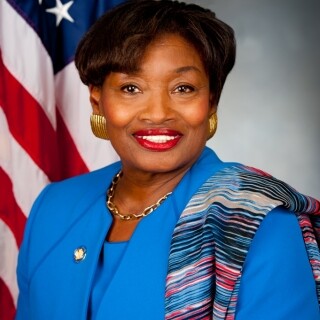 By Philip Lentz
After Democrats won control of both houses of the New York State Legislature last fall, Sen. Andrea Stewart-Cousins (D-Yonkers) became the new Senate majority leader—and one of the most powerful women and African Americans in the state. She is also the first woman to hold the position.
Stewart-Cousins, 68, entered elective office as a Westchester County legislator in 1996, then as a state senator in 2006.
The Bulletin spoke with her about her top issues and views on AARP New York's policy agenda.
What are your priorities for 2019?
We'll be pushing electoral reform and sensible gun-safety legislation, looking at the criminal justice system, at ethics reforms, women's rights and health care access. We also want to protect the environment and improve infrastructure.
I remind people that we are the birthplace of the civil rights movement, the labor movement and women's rights. We have a strong legacy of protecting and fighting for ordinary people and welcoming the immigrant population. Of course, I am a senior and New York is a great place to live, work and raise a family, and a great place to retire.
I want to make sure older adults can retire here and enjoy a quality of life that is affordable. Aging in place with all the kinds of support we can provide to make that happen is important to me.
Do you support a caregivers state tax credit, which would cover some out-of-pocket expenses?
We are certainly looking at it.
I have always understood the importance of caregivers. In the county legislature, I chaired the Families Task Force. It brought to my attention the plight of caregivers in my community, who were all of a sudden responsible for bringing up grandchildren with no support.
I understand the tremendous value of caregivers and will look at that piece of legislation.
Have you been a caregiver?
I am part of the sandwich generation. I cared for my parents. My dad had dementia, my mom had congestive heart failure. (Both are no longer alive.)
When they got older, my dad started forgetting. As my mom couldn't drive, my dad was the only one to provide transportation. When he lost that ability, she was feeling trapped, and we, the family, stepped up.
The medical appointments, the adult day care, the hospital emergencies, the day-to-day food preparation—it is challenging for caregivers.
My husband and I and my kids were part of providing that care to my parents.
It's important for resources to exist so people can age in place. We need to be aware that people are living longer and, with support, they can stay in the community. That's where AARP is so important.
They have the finger on the pulse of this vital group and help inform lawmakers like myself.
Would you support the creation of an independent utility consumer advocate?
Our conference is filled with people who are advocates for folks who, if it weren't for us, would not have a voice.
There is definitely room for more advocacy, especially when it relates to the major utilities. There's always a necessity for a strong voice for consumers.
Philip Lentz is a writer living in New York City.