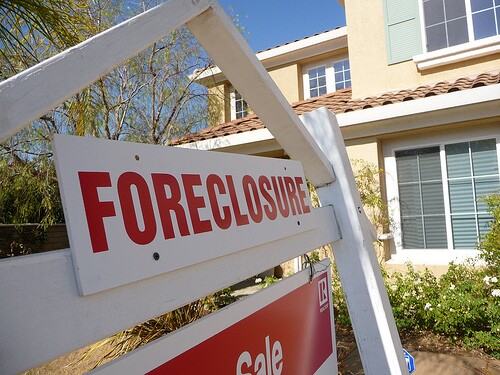 Contacts: Erik Kriss 518-447-6723, ekriss@aarp.org; David Irwin 202-230-4685, dirwin@aarp.org

AARP-backed Measure Will Speed Mediation, Deter "Robo-Signing," Blight
ALBANY, N. Y. – Thousands of New Yorkers facing foreclosure will have a better chance to avoid the loss of their homes under an AARP-backed bill that has been signed into law by Governor Andrew Cuomo.

The bill ( S4530A/ A5582A), sponsored by Senate Majority Coalition Leader Jeff Klein (D-Bronx/Westchester) and Assembly Judiciary Chair Helene Weinstein (D-Brooklyn), will speed up New York's notoriously lengthy foreclosure process, allowing homeowners to avoid snowballing fee and interest charges and giving them a better chance to afford a settlement and keep their homes.

The new law, originally proposed by Attorney General Eric Schneiderman and the state Office of Court Administration, closes an administrative loophole in the state court system that has allowed lenders' lawyers to avoid submitting paperwork certifying the legitimacy of the foreclosure lawsuits they file.

Attorney General Schneiderman said: "On behalf of thousands of New Yorkers, I want to thank Governor Cuomo for signing our bill to prevent banks from leaving homeowners in limbo for months – often years – during the foreclosure process. Instead of being trapped in the shadow docket, New Yorkers will now have a fighting chance to save their homes and challenge banks and mortgage lenders in a settlement conference. I want to thank the Office of Court Administration, the bill sponsors, Senator Klein and Assembly Member Weinstein, and the advocates for homeowners across the state, including the AARP, for working so hard to make this bill law. The housing crisis in New York is far from over, but this law represents one more step – and a key priority – in my fight to hold the banks accountable and protect homeowners still suffering from the effects of the financial collapse."

Senate Leader Klein said: "Deliberately irresponsible behavior by some big banks has forced roughly 14,000 New York homeowners into the type of legal limbo that our laws were designed to prevent. The Certificate of Merit law will finally change all of that, by guaranteeing every homeowner the right to a mortgage settlement conference as soon as a bank files a complaint. I want to thank all of my colleagues, particularly Attorney General Schneiderman and Assemblywoman Weinstein, for all of their work in getting this important legislation passed. The work of advocates such as AARP and New Yorkers for Responsible Lending was crucial to this bill's success. I thank them for their tireless advocacy on behalf of New York homeowners."

Assembly Member Weinstein said: "For far too long, homeowners have fallen victim to lenders who exploit loopholes and evade our state's foreclosure filing laws. This has allowed lenders to file cases, some improperly, leaving homeowners stranded with fees and interest adding up and little hope of ever mediating or modifying their loan. The steps outlined in the legislation introduced by Chief Judge Lippman, Attorney General Schneiderman, Senator Klein and I will save homeowners months if not years of unnecessary delay and stress by closing these loopholes, allowing them to regain their footing and giving them a fair chance at negotiating to keep their homes. I applaud the hard work of advocates like AARP and New Yorkers for Responsible Lending, to whom we owe a great deal of gratitude for their advocacy on this legislation, and I thank Governor Cuomo for signing this important measure into law."

Lack of certification has prevented thousands of cases from actually moving into the courts, where the two sides are required to enter court-supervised mediation within 60 days of the lender filing proof of service. By requiring lenders' lawyers to submit certifications at the time they file suit, the new law will also deter "robo-signing" and prevent the filing of wrongful foreclosures by lenders who don't really own the loan.

"Thanks to this new law, thousands of New Yorkers will have a better chance to keep the homes they've worked hard their whole lives to afford," said AARP New York state director Beth Finkel. "AARP thanks Governor Cuomo for signing this important measure and applauds Attorney General Schneiderman, Senator Klein and Assembly Member Weinstein for leading the way in protecting the good work of the legislature in 2009 to require swift scheduling of court-supervised mediation in foreclosure cases. This new law closes a major loophole to ensure homeowners actually get to this mediation so they can work out manageable mortgage modifications."

Foreclosure hits older homeowners particularly hard, and it's a growing problem for them.

Between 2007 and 2011, the national foreclosure rate rose faster for homeowners aged 50 and up than for those younger than 50, according to the AARP report "Nightmare on Main Street: Older Americans and the Mortgage Market Crisis." ( http://www.aarp.org/content/dam/aarp/research/public_policy_institute/cons_prot/2012/nightmare-on-main-street-AARP-ppi-cons-prot.pdf)

Between 1989 and 2010, the percentage of families with mortgage debt skyrocketed among people 55 and older nationally, while it actually shrank among those below 45, the report found.

More than three million older Americans are at risk of losing their homes. As of December 2011, approximately 3.5 million loans for homeowners 50 and older were underwater - meaning the homeowner owed more than the value of the home - 600,000 were in foreclosure, and another 625,000 loans were 90 or more days delinquent. From 2007 to 2011, more than 1.5 million older Americans lost their homes as a result of the mortgage crisis.

In New York, foreclosure cases linger for a nationally-highest average of nearly three years.

Because of delay by lenders' lawyers, thousands of cases are sitting in county clerk's offices around the state in what has become known as the "shadow docket." Just a few examples:

- About 4,000 cases are languishing in Westchester County alone, according to Westchester Residential Opportunities Inc.

- Three quarters of cases filed in Brooklyn and Queens in October 2011 remained in the shadow docket half a year later, according to MFY Legal Services Inc.

- In the Capital Region, two thirds of cases filed between November 2011 through May 2012 in Albany and Rensselaer counties, and 59 percent in Schenectady County, were stalled in the shadow docket as of August 2012. Meantime, recent data from the state Department of Financial Services provided to the HomeSave Coalition show that from May 29, 2012 to May 28, 2013, foreclosure notices went to 17,489 additional households in Albany, Columbia, Fulton, Greene, Montgomery, Rensselaer, Saratoga, Schenectady, Schoharie and Washington counties.

- More than a quarter of all New York homeowners at risk of foreclosure live on Long Island, and more than 27 percent live in New York City, according to a recent report by the Empire Justice Center citing 90-day pre-foreclosure notices for lack of payment filed during the first half of 2012.

- In Erie County, more than a quarter of foreclosure cases filed in 2011 were still stuck in the shadow docket this spring, according to the Western New York Law Center. That doesn't even count cases filed earlier.

- In Monroe County, bank lawyers recently submitted certification on two foreclosure suits that were filed in 2009, according to the Empire Justice Center. That means those homeowners had to wait four years for a chance to modify their loans under court supervision – while fees and interest mounted. And those cases are not an anomaly.

The new law will stop these practices.

"We are so grateful to the Governor for bringing quick relief to homeowners facing foreclosure and to the legislature for its broad support and passage of this critical bill," said Kirsten Keefe, Senior Attorney at Empire Justice Center. "We also want to express our thanks to the Office of Court Administration and Attorney General Schneiderman for initiating the bill and to members of New Yorkers for Responsible Lending from across the state for their advocacy efforts. Getting this bill from conception to chapter was a real team effort. Not only should this law help homeowners, we expect it to positively impact neighborhoods and communities as well by moving foreclosures on vacant and abandoned properties along more swiftly."

"The lenders' evasion of existing rules to curb robo-signing and fraudulent foreclosure filings has had a devastating effect on New York's vulnerable homeowners and has led to a 'shadow docket' of stalled foreclosure cases where homeowners have been left in limbo," said Jacob Inwald, Director of Foreclosure Prevention Litigation for Legal Services NYC. "The enactment of this common sense legislation will go a long way towards preventing further growth of the shadow docket, and will promote greater accountability by requiring lenders to do the most basic due diligence about the merits of their cases before they clog our court's dockets with foreclosure actions that they are unable to prosecute because they cannot prove their cases. Our state's leadership should be commended for making this bill law."

"The Western New York Law Center commends the Governor for signing legislation that will help resolve the problem of the shadow docket in New York State. This legislation will give all homeowners access to the mandatory settlement conference process and increase the likelihood that homes can be saved from foreclosure" said Joseph Kelemen, Executive Director of the Western New York Law Center. 'People and communities across the state will benefit from this law."

"With a stroke of his pen, Governor Cuomo has added certainty and a huge helping of fairness to New York's foreclosure process - and spared almost a hundred New Yorkers a day from being consigned to a legal purgatory where they were powerless to defend the right to be in their homes," said New York Public Interest Research Group Legislative Counsel Russ Haven. "This is a win-win-win for homeowners, our beleaguered court system and New York's housing market."

Follow us on Twitter: @AARPNY and Facebook: AARP New York

AARP is a nonprofit, nonpartisan organization, with a membership of more than 37 million, that helps people turn their goals and dreams into real possibilities, strengthens communities and fights for the issues that matter most to families such as healthcare, employment and income security, retirement planning, affordable utilities and protection from financial abuse. We advocate for individuals in the marketplace by selecting products and services of high quality and value to carry the AARP name as well as help our members obtain discounts on a wide range of products, travel, and services. A trusted source for lifestyle tips, news and educational information, AARP produces AARP The Magazine, the world's largest circulation magazine; AARP Bulletin; www.aarp.org ; AARP TV & Radio; AARP Books; and AARP en Español, a Spanish-language website addressing the interests and needs of Hispanics. AARP does not endorse candidates for public office or make contributions to political campaigns or candidates. AARP Foundation is an affiliated charity of AARP that is working to win back opportunity for struggling Americans 50+ by being a force for change on the most serious issues they face today: housing, hunger, income and isolation. AARP has staffed offices in all 50 states, the District of Columbia, Puerto Rico, and the U.S. Virgin Islands. Learn more at www.aarp.org .

####