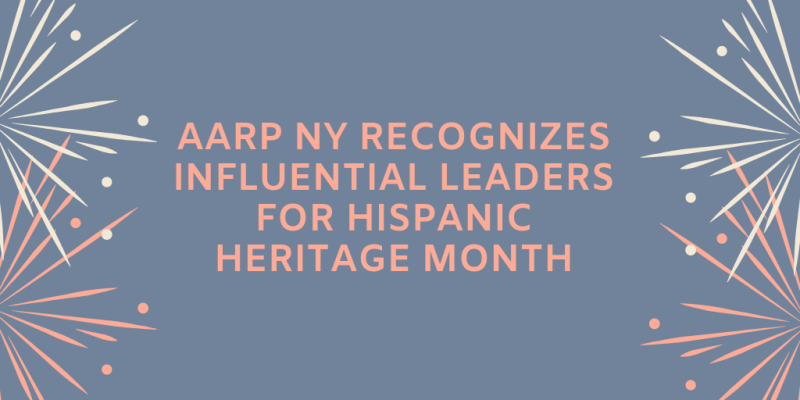 En Español

AARP NY celebrates note-worthy New Yorkers during #HispanicHeritageMonth who share their stories of hope, inspiration and pride in their achievements. They also discuss how they embody our #DisruptAging and #Cincuentañeros movements by proving longevity in their life and careers do not stop them from continuing to pursue their dreams and be relevant at any age!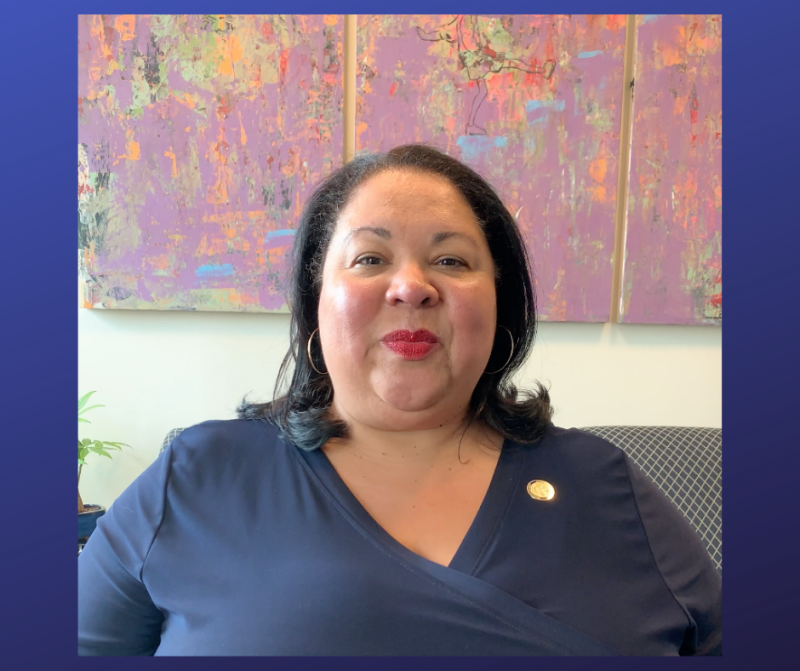 We first sat down with NY Secretary of State, Rossana Rosado, who shares her thoughts on embracing her Puerto Rican heritage as an American, "We have six generations of proof… that what we do is live in a duality that combines everything that is wonderful about the new world and also what is sacred about the old world." Her recent accomplishment of receiving a Master's Degree and an Honorary Doctorate, while in her current high-demand professional role, are examples of our #DisruptAging and #Cincuentaneros movements that prove there's no slowing down and you can pursue your dreams no matter what age you are. In her current role, Rosado has achieved several initiatives such as leading the department through a modern restructuring, including the implementation of innovative local government and professional licensing programs, as well as spearheading the Strategic Assessment Implementation Team, a multi-agency review of the Regional Economic Development Council (REDC) competition, helping to inform the state's capital investments.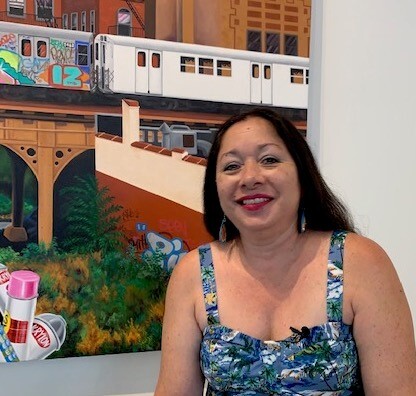 Our next stop was visiting Ecuadorian-born Lady Pink - aka - "The First Lady of Graffiti" in Brooklyn during her recent showing at "Beyond The Streets" art gallery exhibit in Williamsburg. She humbly acknowledges, "I never imagined that I would be in a position of being a role model for other young women". Her story embodies our #DisruptAging movement as she shares her experiences on her long-standing career in the arts and still being able to do what she loves on a global scale after 40 years!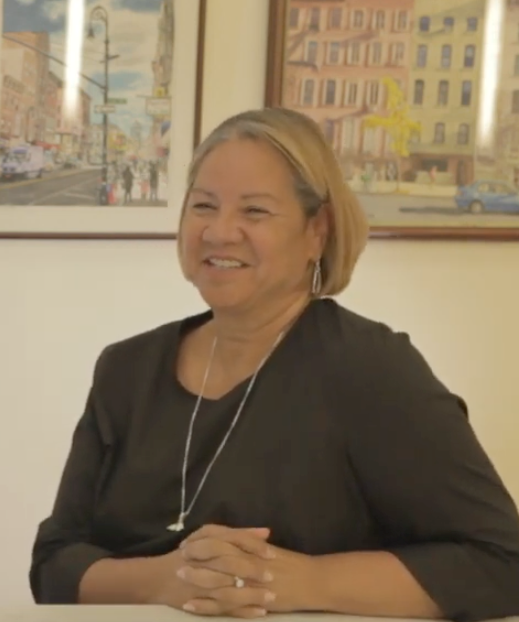 As part of our latest episodes of AARP NY's "Places and Conversations", we meet with Daisy Paez, Community Liaison for the Education Alliance on the Lower East Side of Manhattan. Daisy works with older adults in the areas of Wellness, Cultural Arts and Community Engagement. She proudly states, "I've become a big advocate for anybody that doesn't have the essentials that they need to live a decent quality life." Her work with advocating for families in her community also embody our #DisruptDisparities movement to raise the awareness and advocate for services for underrepresented New Yorkers.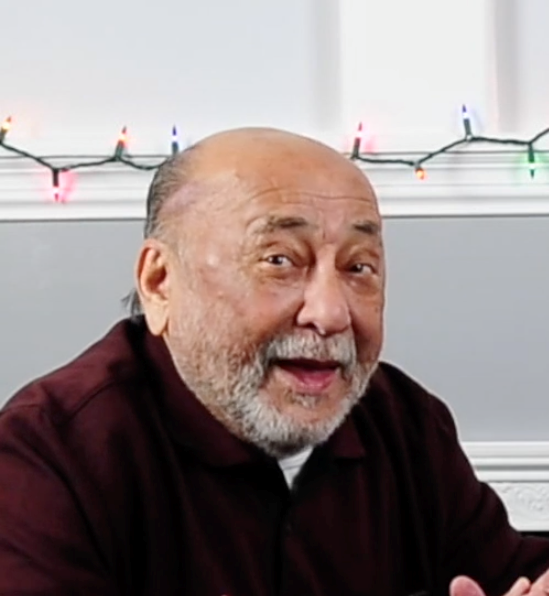 On the next episode of the "Places and Conversations" series, we travelled the Bronx and sat down with world-renowned, Grammy award-winning artist, Eddie Palmieri at one of his favorite restaurants, where he shared his candid humor on our #DisruptAging movement and says, "I'll tell you what it is, I'm extending maturity. It starts with birth, then growth, then maturity, then decline – I'm extending maturity and avoiding decline!" The legendary pianist, bandleader, musician, and composer of Puerto Rican ancestry is still touring the world after over 50 years in the music industry and it looks like he has no plans on stopping anytime soon!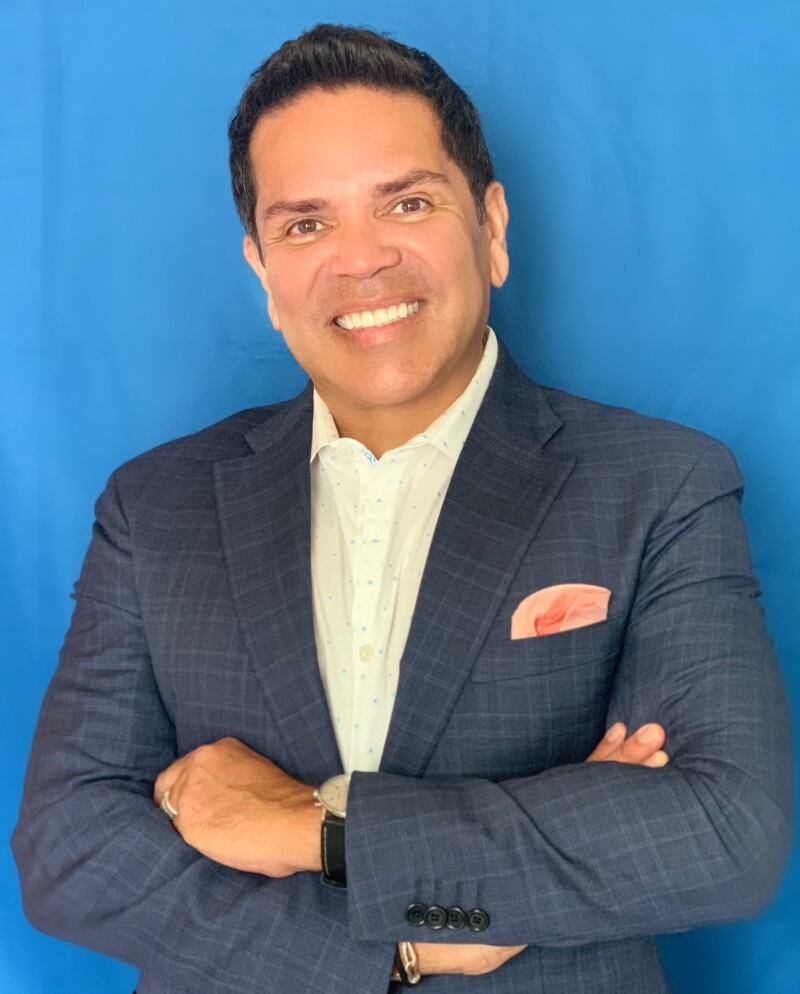 A fierce advocate for health and senior care, Anderson Torres, PhD, LCSW-R, is currently the President of R.A.I.N. Total Care, Inc. and works with over 20 programs that service the community with much-needed initiatives including full-service senior centers and home delivered meals. He recognizes the importance of Hispanic Heritage Month and his Puerto Rican roots by proudly stating, "It is an opportunity to highlight the accomplishments of our diverse culture, and educate others on a national level the importance of who we are." On AARP's Cincentañeros movement, he shares, "This is the perfect time for us to dare to dream and to realize the things that you may have put on a shelf. This energy is ageless." Some of the concerns he has come across with the aging Hispanic population in NYC in terms of healthcare include access is and having information regarding benefits, entitlements and health literacy. He advocates for his community and says, "Society continues to emphasize youth and this contributes to biases against the older generation. We must take responsibility." He is most proud of seeing the accomplishments his family has made and hopes to continue to "honor the legacy of the Founder of R.A.I.N., retire in a dignified manner and travel and explore new places."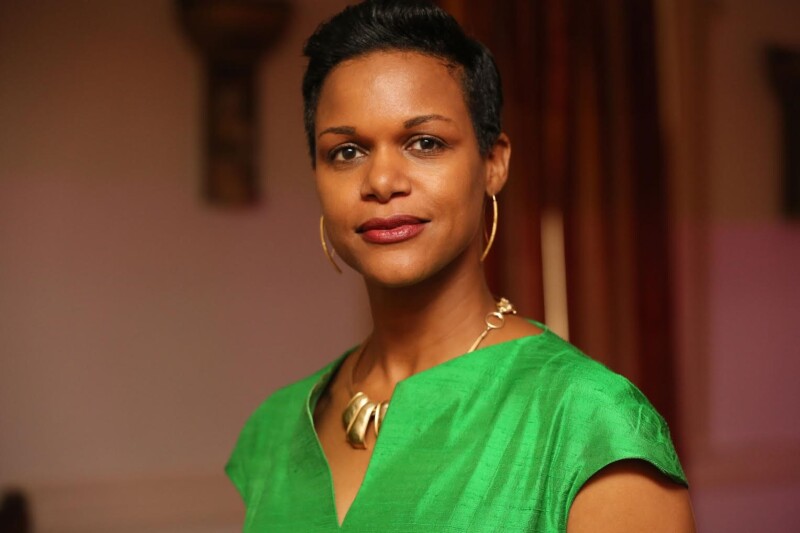 As a community leader and social work advocate, Lisette Sosa-Dickson, LCSW, has spent the last 17 years at RAICES and is their Executive Director, Spanish Speaking Elderly Council. Lisette hails from the Dominican Republic and shares the significance of Hispanic Heritage Month means "intentionally acknowledging and respecting the vital contributions that Latinos have made in this country. It's about celebrating who we are through our vibrant culture, traditions, and faith." She leads, develops and maintains a strategic direction for ongoing local programmatic excellence and consistent quality of finance and administration, fundraising, communications and systems for seven senior centers, a case management division and a licensed outpatient behavioral health clinic. When it comes to her dedication to the community she states, "Our services have helped our participants improve and extend their lives. RAICES' overall commitment to the Latino and African-American aging community demonstrates our unwavering dedication and passion to create an environment where older adults are respected, appreciated and revered for their critical contributions." On AARP's Cincentañeros movement, she acknowledges the importance of supporting others "I stay relevant by connecting with other Latina leaders in the industry. I'm intentional about being part of educational support circles where we discuss matters impacting Latino older adults/immigrants. We also champion each other's causes." She looks forward to leveraging her position to "provide more opportunities to other women of color, use my experience to enter academia and teach the next generation on issues related to aging, race, class, and gender."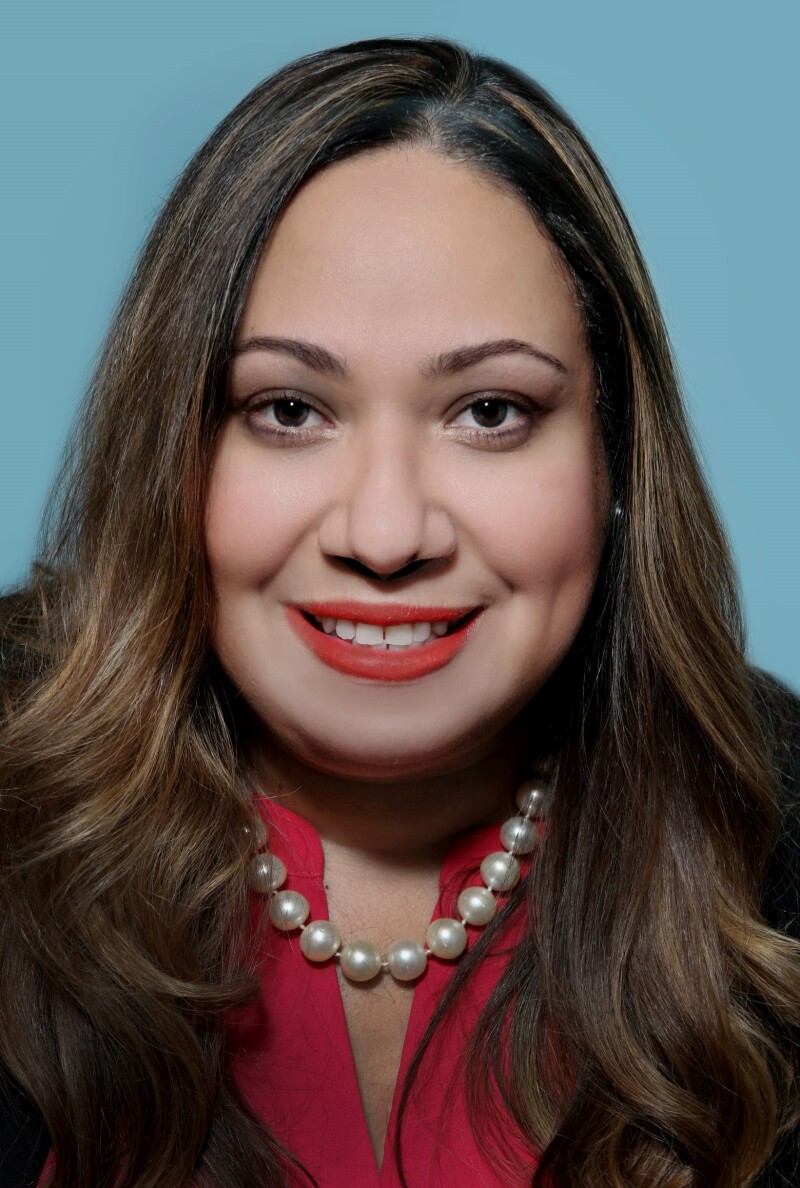 A highly respected advocate for equal opportunity for women and minority entrepreneurs, Quenia Abreu, President & CEO of the NY Women's Chamber of Commerce, founded the chamber in 2002 and is proud of always innovating and creating new initiatives to propel women entrepreneurs to the next level. When acknowledging what Hispanic Heritage Month means to her, Quenia proudly shares, "Every day is Hispanic Heritage in my house. My parents migrated from the Dominican Republic in the 70s and brought me, and my four siblings, to the US when we were children. I love this country very much, my heart is split in two…but culturally, I am very Dominican, because I was brought up Dominican! I love, enjoy and treasure my culture, my traditions, my food, my language, my values and my family." Discussing AARP's Cincuentañeros movement, she emphatically states, "Once you hit 50 is time for you! Keep dreaming, set goals, build your network both of professionals and friends, join associations and organizations, attend events and conferences, take classes, and learn new things that can help you grow your businesses, advance or even change your career, embrace technology and learn social media. Mentor and share with others what you know. Remaining active and engaged are keys! Doing what you love is a must! And having fun is a requirement!" In the near future, she is working on obtaining funding for an initiative to assist women 50-Plus in starting and growing their businesses by bringing them under a cooperative as independent workers and consultants providing services and expertise to businesses and not-for-profits.

Connect with us and find out about Hispanic Heritage Month events in NYC: https://local.aarp.org/news/aarpny-celebrates-hispanic-heritage-month-ny-2019-09-13.html