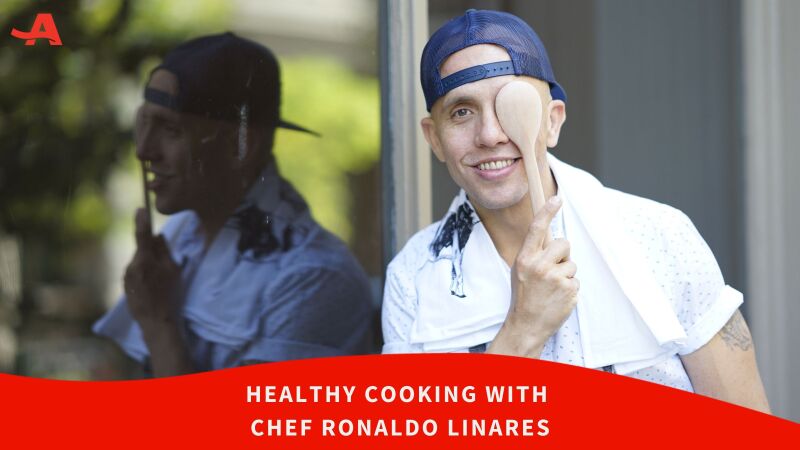 Join AARP New York for online healthy Cooking Classes with Chef Ronaldo Linares. Chef Ronaldo Linares will show you how to take traditional recipes that would typically have low nutritional value to a finished dish with a higher nutritional value that tastes amazing.

Thursday, October 14, 2021 | 5:00 PM - 6:00 PM EST
Cooking demo and Q&A with Chef Ronaldo Linares
Chef Ronaldo Linares takes three traditional recipes from across the Latin American region to provide some fusion concepts and reengineer them for modern-day nutritional needs.


Latin Baked fried chicken
Chipotle BBQ pork tacos on cassava tortillas
"No Fluff" Flan
Register Here: https://aarp.cvent.com/ChefRonaldo

Thursday, November 11, 2021 | 5:00 PM - 6:00 PM EST
Veteran's Day Cooking Demo with Veteran Chef Ronaldo
Veterans Day is an official public holiday in the United States, meant to honor the people who served in the Armed Forces, i.e., military veterans. So in honor of Veteran's Day, you are all invited to join AARP NY for a very special Zoom session, as Chef Ronaldo – Marine Veteran and Chef, takes some of his favorite recipes. So whether you are a veteran, active military or not - "Cooking is healing," as Chef Ronaldo likes to say. He will not only share cooking tips and demos, but he will also address the importance of staying fit and mentally healthy. You won't want to miss this special presentation!


Register Here: https://aarp.cvent.com/events/aarp-ny-healthy-cooking-on-veteran-s-day-virtual-thursday-11-11-21/event-summary-defe97fa0ad1411fa284771dc3325b28.aspx

We look forward to seeing you virtually!

Stay Connected with AARP New York.
Follow us on Facebook | YouTube | Instagram | Twitter | LinkedIn

This session is intended to be informational and educational and DOES NOT constitute medical advice, diagnosis, or treatment.

You should always seek the advice of a physician or other qualified health care provider for diagnosis and treatment of your specific medical needs, for questions regarding personal health or medical conditions, and before beginning or changing any treatment, activity, program, or dietary plan.

AARP is not responsible for the consequences of any decisions or actions taken in reliance upon or as a result of the information provided during this event.