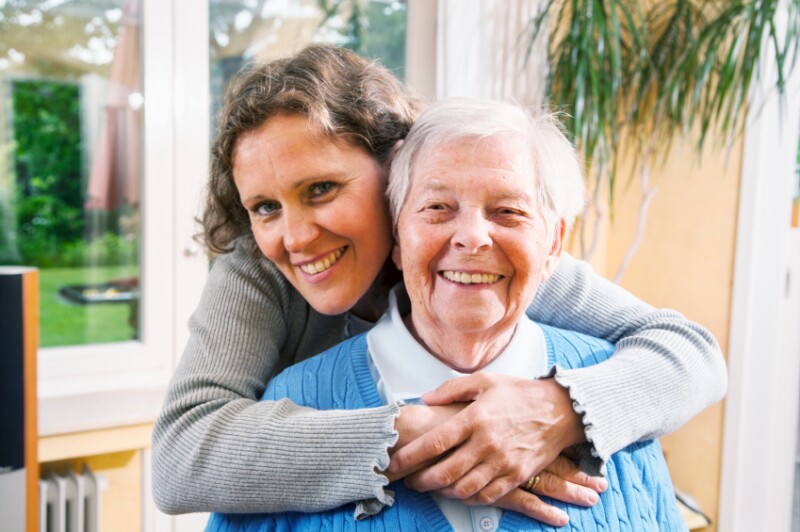 Unprecedented new funding over two years hailed by AARP

ALBANY, New York – Governor Andrew Cuomo and the state Legislature provided a major increase in funding in the new state budget to help older New Yorkers and their family caregivers, including $36.2 million in new funding for the fiscal year that begins today and another $43.1 million for 2016-17.

AARP is applauding Governor Cuomo - who proposed the funding in his executive budget - and the Legislature for taking a major step toward addressing a growing problem in both a compassionate and cost-effective way.

"This unprecedented increase – the biggest in recent memory - will help family caregivers care for our aging parents, spouses and loved ones," said Beth Finkel, State Director for AARP in New York State. "This investment is both compassionate and cost-effective, since it supports the more than four million family caregivers in New York who provide care AARP has estimated to be worth $32 billion a year and will help older New Yorkers age in their own homes, rather than taxpayer-funded nursing homes."

"As our population ages, these services will become more and more critical, and AARP applauds the Governor and Legislature for significantly addressing the issue," Finkel added.

The budget includes $25 million for 2015-16 and another $25 million in 2016-17 in new funding for respite programs that provide critical support family caregivers need to help their loved ones remain at home longer, saving taxpayers money.

The funding will be administered by the Department of Health (DOH) and the State Office for the Aging (SOFA) and will be directed towards Alzheimer's programs and services as well as the aging support network in New York.

From Aid to Localities Budget Bill, S2003C/ A3003C):

For services and expenses related to expanding existing caregiver support services for persons with Alzheimer's and other dementias including additional respite and expansion of the department of health caregiver support services programs ......... 50,000,000

The budget also increases funding for the New York Connects program, a statewide point of entry system that provides families with free, objective and comprehensive information and assistance in accessing long term care services and supports, and the "No Wrong Door" initiative by $8.2 million in 2015-16 and $18.1 million in 2016-17 (see page 108).

Additionally, the budget adds $2.5 million this year for the community services for the elderly grant program and $500,000 for the long term care ombudsman program.

While the funding increases in the budget come as welcome news, AARP says New York's family caregivers also need key legislation. The association plans to urge lawmakers, before the 2015 state legislative session ends in June, to pass:

The CARE Act, which would require hospitals to offer designated family caregivers instruction and demonstrations in how to perform medical tasks their loved ones will need at home after being discharged. AARP says the bill, sponsored by Senate Health Committee Chair Kemp Hannon of Nassau County and Assembly Health Committee member Linda Rosenthal of Manhattan, would help improve care, ease family caregivers' stress and possibly prevent costly hospital readmissions.
Legislation expanding the number and kinds of health care tasks nurses are allowed to designate to properly trained and certified advanced home health aides. AARP says allowing home aides to administer eye drops and perform other tasks could improve patient care, help family caregivers and allow more New Yorkers to age at home, rather than in costly and mostly taxpayer-funded nursing homes. The move has the support of groups advocating for seniors, people with disabilities and health care professionals.
Contact: Erik Kriss, ekriss@aarp.org

Follow us on Twitter: @AARPNY and Facebook: AARP New York

AARP is a nonprofit, nonpartisan organization, with a membership of more than 37 million, that helps people turn their goals and dreams into real possibilities, strengthens communities and fights for the issues that matter most to families such as healthcare, employment and income security, retirement planning, affordable utilities and protection from financial abuse. We advocate for individuals in the marketplace by selecting products and services of high quality and value to carry the AARP name as well as help our members obtain discounts on a wide range of products, travel, and services. A trusted source for lifestyle tips, news and educational information, AARP produces AARP The Magazine, the world's largest circulation magazine; AARP Bulletin; www.aarp.org ; AARP TV & Radio; AARP Books; and AARP en Español, a Spanish-language website addressing the interests and needs of Hispanics. AARP does not endorse candidates for public office or make contributions to political campaigns or candidates. AARP Foundation is an affiliated charity of AARP that is working to win back opportunity for struggling Americans 50+ by being a force for change on the most serious issues they face today: housing, hunger, income and isolation. AARP has staffed offices in all 50 states, the District of Columbia, Puerto Rico, and the U.S. Virgin Islands. Learn more at www.aarp.org

###