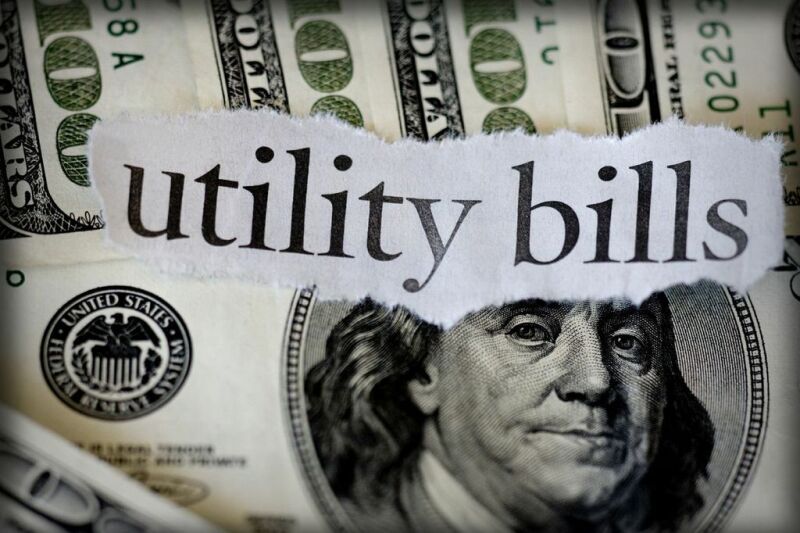 Contacts: Erik Kriss, ekriss@aarp.org; David Irwin, dirwin@aarp.org

NYers' Rates 68% Above National Average; AARP Says NY Needs Independent Utility Rate Watchdog to Protect Consumers
ALBANY, N.Y. – New York residents pay 68 percent more for electricity than the average American, according to new data, and the state is one of just a handful without an independent consumer advocate looking out for residential ratepayers.
Not coincidentally, New York residents pay far more on average for their electricity than residents of states with independent utility watchdogs - which save their consumers millions of dollars, AARP found.
The association representing New York's largest voting demographic, the 50+, says now is the time for New York leaders to get on board by approving an independent advocate for their own constituents as part of the final 2014-15 state budget due April 1.

Other states spare their residents anywhere from dozens to hundreds of dollars in potential rate increases for every dollar their utility consumer advocates cost, saving them hundreds of millions of dollars per year, according to data compiled by AARP.

As it stands, New York residential consumers have virtually no one fighting for them against deep-pocketed utilities that spend over $10 million a year - of their customers' own money, no less – to try to raise consumers' rates.

The result? New Yorkers paid an average of 19.52 cents per kilowatt hour for their electricity in January, second-highest in the continental United States and more than two thirds above the national average of 11.65 cents, according to recently released data from the U.S. Energy Information Administration ( http://www.eia.gov/electricity/monthly/epm_table_grapher.cfm?t=epmt_5_6_a).

"When utility companies push for rate increases in New York, consumers need to be able to push back. This is a basic kitchen table economic issue, and people are looking to Albany for help," said Beth Finkel, State Director for AARP in New York State. "Too many New York families and individuals, especially older residents on fixed and limited incomes, are struggling to pay ever-increasing bills for one of life's basic necessities. They deserve the same kind of voice residents in the overwhelming majority of other states have to keep the lid on out-of-control energy costs."

Compared with residents of states with advocates, New York's residential electric consumers paid:

- Twice as much as Illinois residents, who spent 9.76 cents per kwh in January. Illinois' Citizens Utility Board reported saving more than $300 million in 2011 on a $2.6 million budget (a 115-1 return on investment).

- 78 percent more than Ohio residents (10.98 per kwh). Ohio's Consumer Counsel reported saving $107 million on a $5.1 million budget (a 21-1 return).

- 53 percent more than Pennsylvania residents (12.74 per kwh). Pennsylvania's Consumer Advocate reported saving more than $500 million in two 2006 cases on a $5.1 million annual budget (a 98-1 return).

- 49 percent more than Maryland residents (13.14 per kwh). Maryland's Office of People's Counsel saved at least $114 million in 2012 on a $3.2 million budget (a 36-1 return).

- 35 percent more than Maine residents (14.45 per kwk). Maine's Public Advocate saved at least $24 million in 2012 on a $1.7 million investment (a 14-1 return).

- 17 percent more than California residents (16.64 cents per kwh). California's Division of Ratepayer Advocate reports a 153-1 return on investment in terms of rate savings.

- 7 percent more than Connecticut residents (18.30 cents per kwh). Connecticut's Office of Consumer Counsel reported about $730 million in direct savings to residential consumers in fiscal 2012 on a $3 million budget (a 243-1 return).

Thousands of AARP members have emailed and called their legislators recently to demand an independent utility consumer advocate. Thousands more association members wrote letters and sent postcards that AARP volunteers delivered this week to lawmakers in Albany.

Gov. Andrew Cuomo's Moreland Commission on Utility Storm Preparation and Response recognized New York's uneven playing field and recommended an independent utility consumer advocate to represent residential ratepayers (pgs 44-46).

AARP is urging the Governor and state lawmakers to follow the advice of the commission's experts.

Follow us on Twitter: @AARPNY and Facebook: AARP New York

AARP is a nonprofit, nonpartisan organization, with a membership of more than 37 million, that helps people turn their goals and dreams into real possibilities, strengthens communities and fights for the issues that matter most to families such as healthcare, employment and income security, retirement planning, affordable utilities and protection from financial abuse. We advocate for individuals in the marketplace by selecting products and services of high quality and value to carry the AARP name as well as help our members obtain discounts on a wide range of products, travel, and services. A trusted source for lifestyle tips, news and educational information, AARP produces AARP The Magazine, the world's largest circulation magazine; AARP Bulletin; www.aarp.org ; AARP TV & Radio; AARP Books; and AARP en Español, a Spanish-language website addressing the interests and needs of Hispanics. AARP does not endorse candidates for public office or make contributions to political campaigns or candidates. AARP Foundation is an affiliated charity of AARP that is working to win back opportunity for struggling Americans 50+ by being a force for change on the most serious issues they face today: housing, hunger, income and isolation. AARP has staffed offices in all 50 states, the District of Columbia, Puerto Rico, and the U.S. Virgin Islands. Learn more at www.aarp.org.