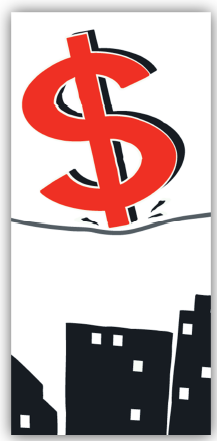 Women More Stressed, Less Prepared for Financially Secure Retirement than Men; AARP Urges "Secure Choice" State-Facilitated Savings Plan

ALBANY, New York – Over half of New York's Gen-Xers and Baby Boomers feel unprepared for retirement – but it's even worse for women.

AARP's analysis of a survey of 800 registered voters ages 35-69 statewide and 800 in New York City shows women, by about 10 percentage points more than men, feel they're not saving enough, not planning enough for retirement, carrying too much student loan and other debt, and unable to pay their bills.

"We all know women don't get equal pay for equal work, and this survey shows that the gender gap between women and men exists in preparing for retirement too," said Beth Finkel, State Director of AARP in New York State. "And as fewer companies offer retirement plans to their employees, it will be harder and harder for women to catch up."

"The three-legged stool of retirement is broken but can be repaired by providing a savings vehicle to private-sector employees that will be convenient, low-cost and portable," said Senator Diane Savino, sponsor of S06045-B to help New Yorkers save. "The New York Secure Choice Savings Program is a tool that, with Social Security and personal savings, will provide for income-security for New Yorkers."

"Women are more at risk to be unsecure in retirement, causing anxiety and fear about their financial future," said Assembly Member Robert J. Rodriguez, Assembly sponsor of the bill ( A.8332-B). "We need to ensure that everyone, especially women, have access to a retirement savings program that will offer security into their elder years. The Secure Choice Savings Program Act will create a program that will help women to reduce the retirement savings gap."

"There are numerous reasons why so many women have not planned properly for their retirement," said Assemblywoman Donna Lupardo, Chair of both the Assembly Committee on Children and Families and the Legislative Women's Caucus. "Legislation creating the Secure Choice program would give employees of smaller establishments access to a simple retirement savings option. It would also help to bridge the gender gap that puts so many women at a disadvantage when it comes to financial planning."

Key causes of the retirement readiness disparity:

Women are more likely than men to work part-time and to take time out of the workforce to care for children and aging family members. That reduces their earnings and future retirement benefits.
Older women are less likely than men to be married - and therefore more likely to have lower family income.
Women live longer than men by an average five years - and are less likely to find jobs later in life because of age discrimination, according to a recent study of over 40,000 job applications - so they need to stretch their retirement assets further.
The survey shows the impact of the disparity in New York:

57% of men get their biggest share of income from retirement savings plans vs. 39% of women, with the gap even larger in New York City, 53% vs. 29%.
Conversely, 56% of women in New York City receive their largest share of retirement income from Social Security, compared to 29% of men.
23% of women statewide and 27% in New York City are carrying a student loan for themselves or their children, compared to 17% and 20%, respectively, for men.
48% of Boomer women in New York City say they've sacrificed their own retirement savings to pay for their children's education vs. 37% of Boomer men.
Gen X women are about three times more likely than Gen X men to work part time (18% vs. 6%), and to be out of the labor force (14% vs. 5%).
Boomer women in New York City are twice as likely as men their age to be out of the labor force but not retired (13% vs. 6%).
63% of Boomer men in New York City are married compared to 44% of Boomer women.
To help New Yorkers save for a financially independent retirement, AARP is supporting Senator Savino's Secure Choice bill, bi-partisan state legislation to establish a state-facilitated, payroll deduction savings option for most of the over 3.5 million New Yorkers – more than half the private sector workforce – who can't get a pension or 401(k) at their job.

Seven of every 10 Gen X and Boomer voters in New York back the plan – though there's even a gender gap among supporters. Three quarters (75%) of women voters voiced support, compared with 65% of men, the AARP survey found.

Contact: Erik Kriss, ekriss@aarp.org

Follow us on Twitter: @AARPNY and Facebook: AARP New York

AARP is a nonprofit, nonpartisan organization, with a membership of more than 37 million, that helps people turn their goals and dreams into real possibilities, strengthens communities and fights for the issues that matter most to families such as healthcare, employment and income security, retirement planning, affordable utilities and protection from financial abuse. We advocate for individuals in the marketplace by selecting products and services of high quality and value to carry the AARP name as well as help our members obtain discounts on a wide range of products, travel, and services. A trusted source for lifestyle tips, news and educational information, AARP produces AARP The Magazine, the world's largest circulation magazine; AARP Bulletin; www.aarp.org ; AARP TV & Radio; AARP Books; and AARP en Español, a Spanish-language website addressing the interests and needs of Hispanics. AARP does not endorse candidates for public office or make contributions to political campaigns or candidates. AARP Foundation is an affiliated charity of AARP that is working to win back opportunity for struggling Americans 50+ by being a force for change on the most serious issues they face today: housing, hunger, income and isolation. AARP has staffed offices in all 50 states, the District of Columbia, Puerto Rico, and the U.S. Virgin Islands. Learn more at www.aarp.org