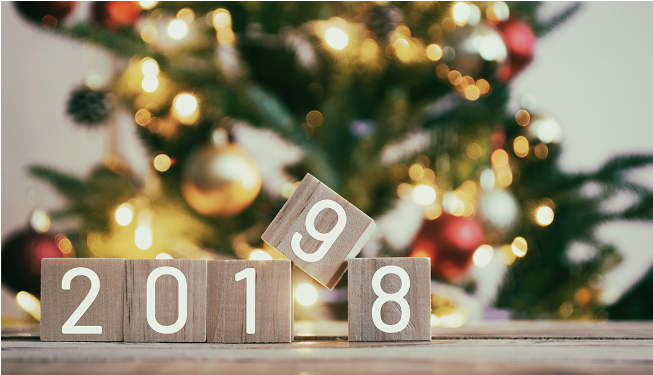 The calendar has turned to January, and you've probably thought about what you want to accomplish in 2019. You even may have jotted down a list of resolutions. Goals like saving more money, losing weight, quitting smoking or volunteering in your community often top resolution lists.
We all know that making resolutions is easy, but keeping them is hard work. According to the Statistic Brain Institute, 27 percent of people abandon their goals within the first week, and U.S News says that 80 percent of resolutions are abandoned by the second week of February.
But if you're serious about achieving your goals, the solution may lie in re-wiring your brain. Consider this – pleasurable habits like drinking alcohol or eating release the chemical dopamine to your brain that floods your body with good feelings. Repeated "bad" behavior deepens neurological grooves in the brain, making these habits difficult to break. Just when we're trying to break bad habits and develop good ones, our brain is sabotaging us.
To chart yourself on a course for success, here are a few tips:



Find a replacement habit. People don't really break habits. Instead, they just replace them. So to break a bad habit, the trick is to find a new, healthy one. For example, eat a banana instead of a cookies before bedtime. Repeating this healthy behavior is the best way to re-wire the brain. Tips for easy, healthy food swaps.


Keep the good habits going for three weeks. A new habit can be easy for two weeks. Then boredom and temptation sets in. Power through the two-week mark and don't let setbacks (like skipping the gym) provide an excuse to abandon your long-term goal. After three weeks, the new habit will start to become second nature. Tips for sneaking fitness into your routine.


Get support. To help break a habit, get help. It can be a doctor, a weight-loss program, or even therapy. You also can ask for support from friends and family who encourage and reinforce positive change. And if you're tech savvy, consider finding an app that can help keep you on track.


Exercise. Research shows that regular exercise raises the level of a key protein that encourages the growth of new neurons in the brain. These new neurons are essential to rewiring the brain for healthy habits, while low levels of this key protein are linked to alcoholism and other destructive habits. And creating these new neurons doesn't have to be extreme exercise – regular walking will do it. Tips for how to get motivated to exercise.
Be sure to check out these 99 tips for a happier and healthier life in 2019.