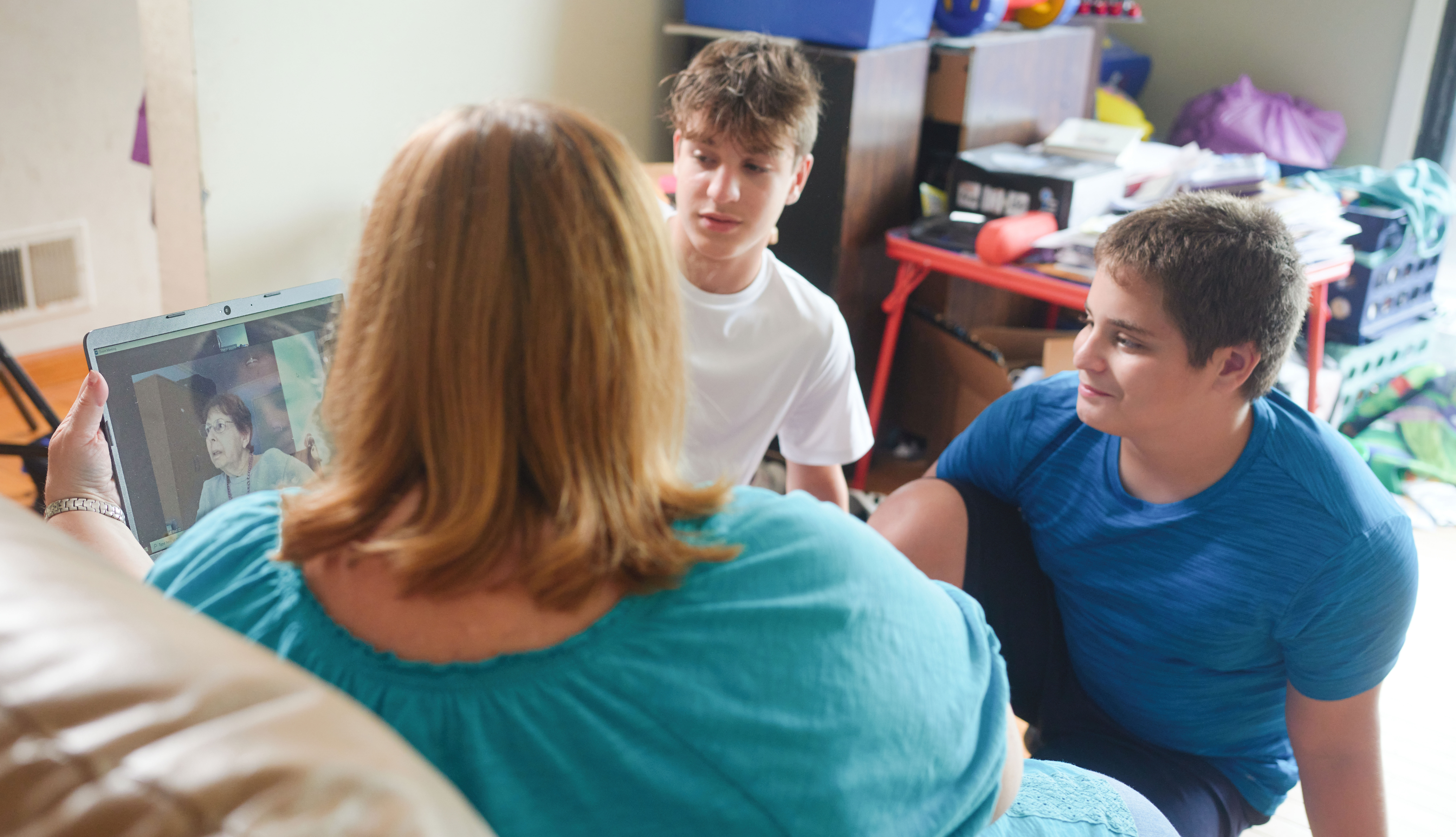 After her father died in 2009, Sharyn Ippolito brought her widowed mother home to live with her in New City.

They both thought the situation would be temporary. However, Ippolito, 50, soon realized that her mother, Barbara Snow, couldn't live alone. So she renovated her ground floor, and the arrangement became permanent.

That was more than a decade ago, and Ippolito is still juggling caregiving.

"It was very challenging when the kids were little, dealing with them and making sure my mom had what she needed and wasn't alone too often," Ippolito says.

Her mother, now 77, was diagnosed with Alzheimer's disease a few years ago. According to the Alzheimer's Association, nearly a quarter of Alzheimer's caregivers are the sandwich generation, caring for a parent with dementia while raising children. They spend an average of nearly $9,000 a year on such care, according to AARP research.

AARP New York is advocating for a state tax credit for family caregivers and the federal Credit for Caring Act, which would provide a tax credit of up to $5,000 to offset costs such as home modifications, in-home care and transportation.

"We were cutting it close a lot of the time. It would've been nice to have a credit," says Ippolito, whose mother is now in assisted living.

More help needed

Every year, AARP New York fights at the state capitol for more funding to support caregivers, such as tax credits and eliminating waiting lists for home- and community-based services.

"New York's 2.5 million family caregivers are the backbone of our state's long-term care system," says David McNally, AARP New York's government affairs and advocacy director. "The unpaid care they provide is valued at $31 billion a year."

McNally notes that a caregiver tax credit will help save all taxpayers money. "Family caregivers are the first line of defense to keep older New Yorkers at home—where they want to be—and out of costly, often subpar nursing homes, usually paid for by the state's Medicaid program."

Nationally, nearly 8 in 10 caregivers spend an average of about $7,200 a year to care for loved ones, with the highest burdens falling on younger caregivers and those of color, new AARP research shows.

To help caregivers and to raise awareness about dementia, AARP New York and the Alzheimer's Association are providing virtual programming.

Dementia Conversations This Alzheimer's Association program is designed to help you talk with your family about the condition. In English, on Monday, Nov. 22, at 6 p.m. (action.alz.org/MTG/74670471).
Donna Liquori is a writer living in Albany.

More on Caregiving

AARP Caregiving Tools Explained