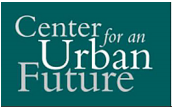 There are now more New Yorkers age 65 and over than 13 and under, yet the New York State Office for the Aging is spending 40 percent less per older New Yorker than it did in 2000 after adjusting for inflation.

Those are just a couple of the startling findings in a new report from the Center for an Urban Future on the rapid aging of New York State's population, commissioned by AARP New York.

The state needs to make up for lost time – and keep pace with growing need.

Governor Andrew Cuomo has taken a great first step toward enabling more New Yorkers to age with independence and dignity in their own homes while supporting their unpaid family caregivers in helping them do so. He has proposed an historic $15 million increase in services such as home-delivered meals, transportation to medical appointments and assistance with daily activities that support middle class families in helping their loved ones age in place, rather than in much costlier and mostly taxpayer-funded nursing homes.

AARP is 2019 state budget issue bullets PDF state lawmakers to support the Governor's proposal – and add $10 million, for a total of $25 million more, in the new state budget due April 1 to ensure all those who qualify for these services receive them. And we're also urging a state family caregiver tax credit to help offset some of the nearly $7,000 the average American caregiver spends out of pocket every year to care for our loved ones.

Read the full report here.