Pandemic has left a staggering 1.2 million New York households more than $1.7 billion behind on utility bills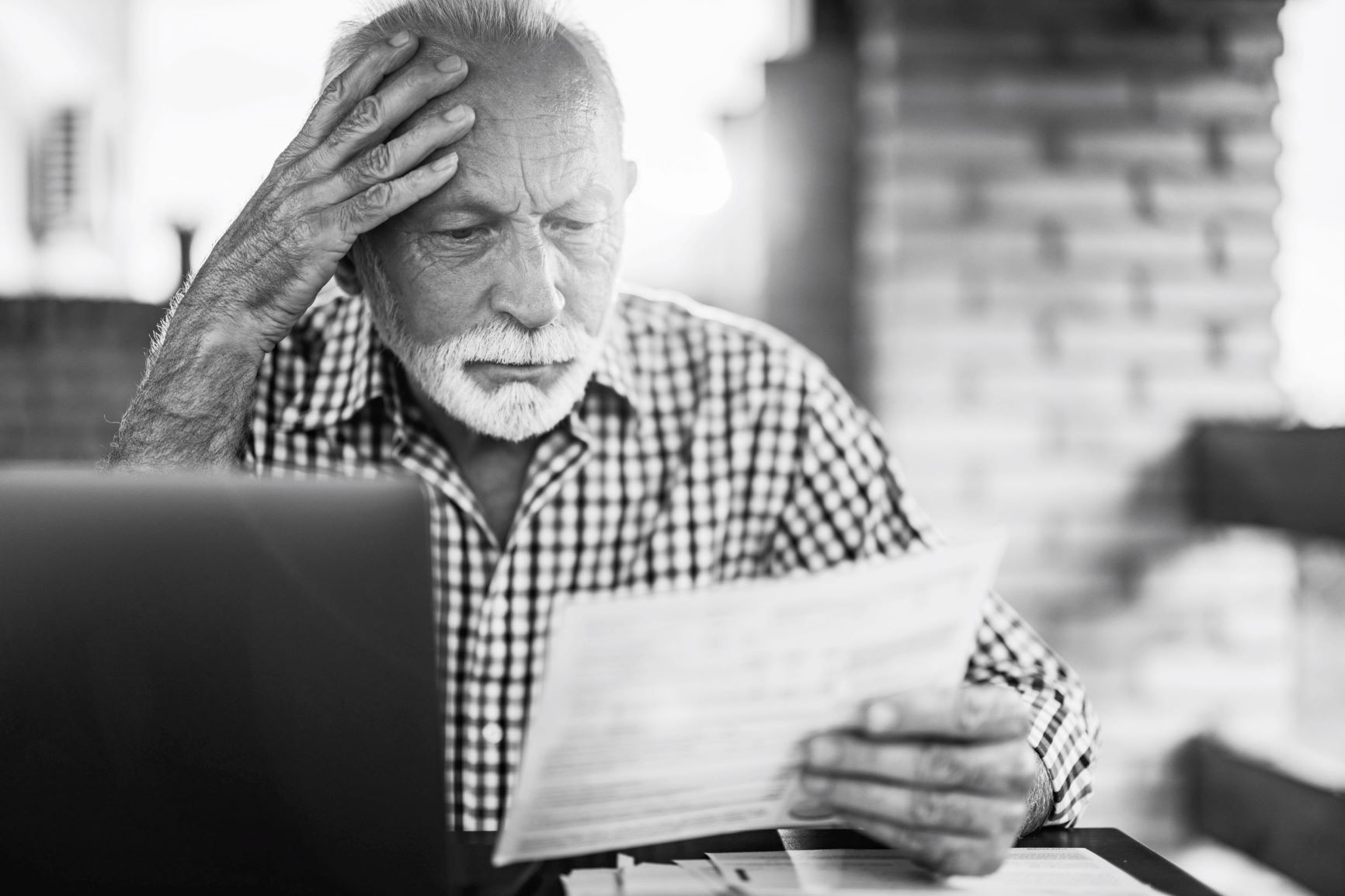 A diverse group of organizations from across the state today pressed Governor Kathy Hochul to address New York's growing utility arrears crisis created by the COVID-19 pandemic. A staggering 1.2 million New York households are now behind on their electric and gas bills by more than $1.7 billion. Energy arrearages have more than doubled from $775 million in February 2020. In addition to the energy arrears, it is feared that millions of New Yorkers are also behind on their water, telephone, and high-speed internet bills, for which currently there is no statewide data collected.

In a letter to Governor Hochul, the organizations—AARP New York, the Asian American Federation, the Center for Elder Law & Justice, Common Cause/NY, Community Service Society, Empire Justice Center, Hispanic Federation, Lifespan of Great Rochester, the NAACP New York State Conference, New York Urban League, the Public Utility Law Project of New York ("PULP")—recommended three steps to tackle the arrears crisis:

Before, or in, the 2022-2023 Executive Budget, appropriate $1.25 billion of the $12.5 billion American Rescue Plan ("ARP") funds the state has received to address most of the energy utility arrears.
Propose legislation to implement a $200 million sales tax adjustment program for private water, telephone, and high-speed internet companies. Each company would need to provide data showing the number of customers and amounts in arrears and evidence that it has forgiven consumer arrears in a dollar-for-dollar amount to the tax reduction it is seeking.
Support efforts at the Public Service Commission to develop and implement a meaningful and workable arrears resolution program for the energy utilities.

New York utility customers who "self-certify" that they were unable to pay their bills due to COVID-19 are currently protected from utility shutoffs through December 2021. The groups urged the Governor to extend this moratorium until June 2022 if the crisis cannot be addressed this calendar year.
"The job losses and economic effects of COVID-19 have devastated the finances of older New Yorkers and left too many behind on their bills. With cold weather already here and utility shutoffs on the horizon, it's time for the Governor and legislature to take commonsense steps to tackle the arrears crisis and keep New Yorkers warm, safe and connected," said Beth Finkel, State Director for AARP New York.

"Asian American New Yorkers experienced a 4,000 percent increase in unemployment during the pandemic, leaving many behind on utilities, rent and other bills. Our lawmakers in Albany must address this crisis now—before New Yorkers are cut off from critical services," said Jo-Ann Yoo, Executive Director of the Asian American Federation.

"The Center for Elder Law & Justice urges Governor Hochul to address the impending arrears crisis for low-income households. With winter quickly approaching, we are very concerned about how Western New York's elderly, low-income population will stay safe while managing massive debt incurred during the pandemic. Those in poverty should not have to choose between groceries, medical care, and utilities," said Karen Nicolson, CEO of the Center for Elder Law & Justice.

"Common Cause/NY urges Governor Hochul to prioritize New Yorkers over profits. Reforms to the Public Service Commission are long overdue and we hope Governor Hochul will implement meaningful changes, like expanding broadband access, quickly," said Susan Lerner, Executive Director for Common Cause/NY.

"COVID-19's economic impacts are still reverberating in New York's low-income households and communities of color, contributing to a utility arrears crisis for more than a million New Yorkers. We call on Governor Hochul and the State Legislature to prioritize safeguarding our most vulnerable communities by providing resources to help them get control over debt incurred during the pandemic," said David R. Jones, President and CEO of the Community Service Society.

"Many New York State tenants and homeowners will receive much needed relief for rent and mortgage arrears, but also require assistance to help with utility arrears. Utilities are critical to ensuring safety and stability in housing. New York needs to dedicate funding to help its citizens keep the lights on and heat going, especially as we enter our coldest season," said Kirsten Keefe, Senior Attorney, Empire Justice Center.

"The impact of the pandemic has taken a disproportionate financial toll on Latino families, with many of them losing household income due to the death of wage earners or loss of employment. As New Yorkers continue to work hard to keep their families afloat they are struggling to pay their bills and begin to heal. We urge the Governor to take urgent action to provide peace of mind to our families, ensuring that their heat, power, and internet will stay on as they continue to lift themselves out of the aftermath of this pandemic," said Diana Caba, Assistant Vice President for Policy & Community Engagement, Hispanic Federation.

"Older adults struggle every day to make ends meet. Many have to make the difficult decision to fill a prescription or buy food. We know that a little bit of help goes a long way. I hope we can set aside some of the American Rescue funds to 'rescue' older adults who are in utility arrears. Our collective goal must be to lift up all New Yorkers so they can continue to contribute to our communities," said Ann Marie Cook, President/CEO of Lifespan of Great Rochester.

"COVID-19 has devastated our communities and their finances. New York cannot allow hundreds of thousands of utility customers to lose vital services at this difficult time. I urge Governor Hochul to take these important steps to keep the lights and heat on for all New Yorkers struggling during the pandemic," said Hazel Dukes, President of the NAACP New York State Conference.

"Older people of color are among those hit hardest by the pandemic and the economic struggle that has followed. Without action in Albany, too many New Yorkers are in jeopardy of losing their heat, power, and broadband as we head into the coldest months of the year. Governor Hochul and the legislature must work to end this crisis," said Arva Rice, President & CEO, New York Urban League.

"Low-, fixed-, and newly-low-income New Yorkers are still recovering from the economic devastation wrought by COVID-19, with over a million households behind on their energy bills ahead of the heating season. We urge the Governor and Legislature to take these commonsense steps to resolve this crisis, protect vulnerable households from unnecessary terminations of vital services, and partner with low-income and senior households, communities of color and immigrants so they will be able to recover from COVID's unprecedented financial harm and rebuild our State stronger than ever," said Richard Berkley, Executive Director of the Public Utility Law Project of New York.

Media Contact: Jordan McNerney, jmcnerney [at] aarp [dot] org.