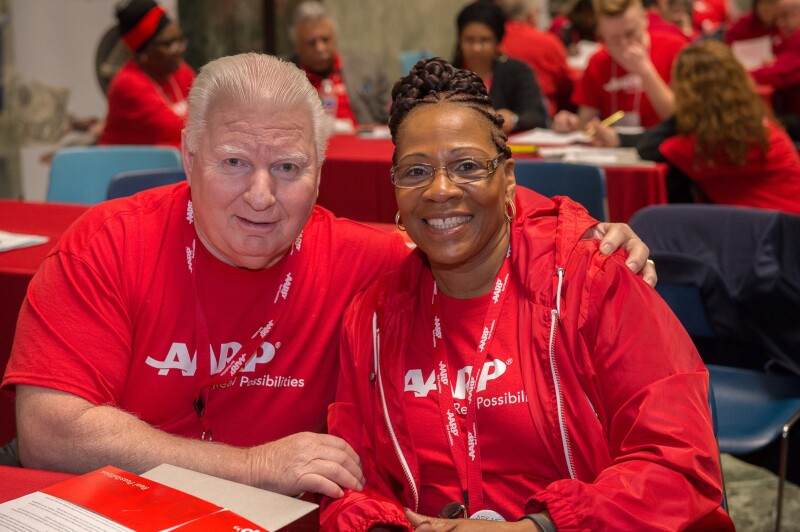 As an AARP member, you are part of an organization with a social mission, helping improve the quality of life for people 50+ and their families. Whether at discounted events, through community service or by advocating at the state and local levels, AARP creates positive change with the help of volunteers, right here on Long Island.

What are the benefits of volunteering?

Give back where we live, work and play
Learn new skills and receive training opportunities
Make new friends and enjoy social interaction
Share your talents, abilities, and experiences
Gain access to special local events and benefits
Please join us as we share more about our volunteer opportunities on Long Island and tell you about some exciting member activities/events that we are offering . Also, meet staff and active volunteers, and participate in a free workshop given by one of our trained Fraud Watch volunteer presenters, on how to protect yourself and your families from fraud and scams.

Thursday, April 19, 2018, from 10 am to noon at South Huntington Library 145 Pidgeon Hill Road Huntington Station. Register here.
Wednesday, April 25, 2018, from 2 pm to 4 pm at Long Beach Library 111 W Park Avenue Long Beach. Register here.
Tuesday, May 1, 2018, from 1 pm to 3 pm at Copiague Library 50 Deauville Blvd., Copiague. Register here.
Thursday, May 17, 2018, noon to 2 pm at Hillside Library 155 Lakeville Road New Hyde Park. Register here.

You must register for these volunteer recruitment events. Seating is limited and there is no obligation to join as a member or volunteer. We look forward to meeting you.