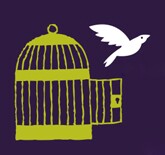 With a new year on the horizon and resolutions in mind, AARP New Hampshire is offering a free Life Reimagined checkup to help members discover their personal "what's next."

Life Reimagined offers guidance through a series of simple exercises that evaluate a person's career, health, relationships and life goals. The program offers tools to help individuals plan their next move, and connect with community resources and other people who can help along the way.

"The checkup is a great way for people to take stock of their lives and become inspired to pursue new activities and aspirations," said Todd Fahey, AARP state director.

The event is scheduled Jan. 6, from 6 to 8 p.m. at the Red River Theatres, 11 S. Main St., Concord. Go to aarp.cvent.com/lifereimaginedjan to register. To find out about other events and programs, visit aarp.org/nh, facebook.com/aarpnh and lifereimagined.org.