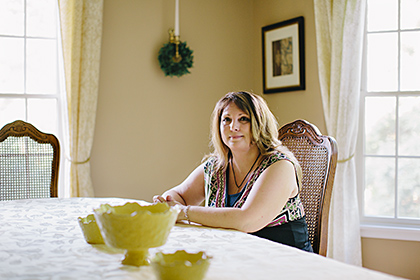 By Jen A. Miller • For the last 10 years, technical writer Valerie Juzwiak's health insurance has been a patchwork because of her temporary contract employment.

Sometimes an employer provides coverage; if not, Juzwiak buys her own, and premiums are as high as $600 a month.

Juzwiak, 52, of Somerset, is looking forward to less cobbled-together insurance coverage beginning next year. She'll be one of the thousands of New Jersey residents buying a policy through the marketplace set up by the federal Affordable Care Act (ACA).

In 2011, more than 222,000 New Jersey residents ages 50 to 64 were uninsured, according to the AARP Public Policy Institute.

Beginning this month, New Jersey residents are able to shop for coverage in the health insurance marketplace. Three companies offer a variety of plans with different levels of coverage and premiums.

The plans come in four levels—bronze, silver, gold and platinum.Bronze is considered basic coverage; silver is standard; and gold and platinum plans offer higher coverage with higher premiums. There are variations within each level.

Juzwiak hopes to find a reasonably priced plan that covers her primary care physician and other health services.

"I'm expecting it to be a little cheaper, too," she said.

Compare plans

Details about each insurer's plans are available at HealthCare.gov, a federal government-operated website where New Jersey residents can compare the policies and enroll in a plan.

All plans must cover basic health care such as doctor visits, hospital stays and prescription drugs. They can't charge a copayment for preventive care such as mammograms, Pap smears and screenings for high blood pressure or cancer.

The ACA prohibits insurers from denying coverage or charging higher premiums based on preexisting medical conditions, a person's gender or occupation. Adult children are able to stay on their parents' insurance until age 26.

Older people who buy private insurance before they are eligible for Medicare at 65 can't be charged more than three times the rate of younger customers' premiums.

For those covered by Medicare, the new health insurance law gradually closes the "doughnut hole" in Medicare Part D prescription drug coverage.

Single people with incomes of less than about $46,000 (higher for families) may qualify for a subsidy that can be used to lower the monthly premium or be taken as a tax credit on their federal income tax returns.

Live Facebook chat Oct. 9

To help people understand the insurance marketplace and how to use the tools, AARP New Jersey president Dave Mollen will answer questions during a live chat at 7 p.m. Oct. 9 at Facebook.com/AARPnj. In addition, tele-town halls will be conducted in November.

AARP New Jersey also is providing people with information and resources to help determine their eligibility for subsidies or the state's expanded Medicaid program, the federal-state health insurance program for low-income residents.

In addition, consumers can call the federal 24-hour help line at 800-318-2596 or meet with a "navigator," who will help explain how to apply for coverage.

Navigators, trained by the federal government, also will help explain the differences among the health plans in New Jersey.

People who enroll by Dec. 15 will have coverage on Jan. 1. People who enroll later will receive coverage about a month after they sign up.

The ACA requires most Americans to have insurance beginning next year or pay a penalty of at least $95 on their federal tax return.

For more information about the ACA, go to HealthLawAnswers.org



Jen A. Miller is a writer living in Collingswood, N.J.