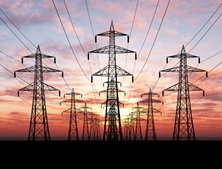 About 1.1 million utility customers in the Garden State are getting a pleasant surprise: a rate decrease.

Some may have been bracing for higher bills, as Jersey Central Power & Light (JCP&L) sought to recover costs of rebuilding infrastructure destroyed by storms. But after testimony by AARP members and other consumer advocates, the Board of Public Utilities found that JCP&L had been overcharging customers and ordered the utility to reduce rates by $115 million annually, more than offsetting the utility's requested increase.

Still having trouble paying your electric bill? Low-income people who are 65-plus or disabled may qualify for help through the state Lifeline Utility Assistance program, which provides a $225 annual benefit for eligible New Jerseyans.

For details, call 800-792-9745 or go to state.nj.us/humanservices/doas/services.

To stay informed about AARP advocacy on this and other issues, go to facebook.com/aarpnj.