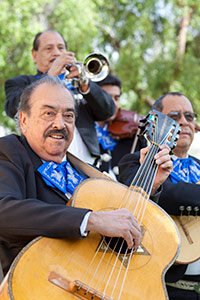 AARP New Mexico invites members and nonmembers alike to its fourth annual Fall Festival. The event is Saturday, Oct. 18, from 11:30 a.m. to 2 p.m. at the Hispanic Cultural Center's Plaza Mayor in Albuquerque.

"We are so excited to be doing this again," said Shanna Lapsley, AARP associate state director for multicultural outreach. "What draws people back to this event year after year is that it really celebrates family."

The festival features live music, children's games, face painting and light refreshments. AARP New Mexico and other community organizations will be on hand to highlight community resources.

The event is free, but registration is requested. Call 877-926-8300 toll-free to register.