This week on "Real Life," AARP continues to look for ways to save you money. Credit unions often offer benefits not provided by traditional banks. What are they? Are they right for you?

"Real Life" will talk to Sherrie Krizic, Senior Vice President, Financial Planning for the Local Government Federal Credit Union (LGFCU). The credit union helps members achieve their financial goals through money management, investments, insurance, and Compass, LGFCU's online money management tool. Prior to working for LGFCU, Ms. Krizic served as VP, Trust Services at various small, mid-size and large financial institutions in the Chicago area, including 14 years with Fifth Third Bank, where she served in a variety of capacities including management, account administration and sales. Ms. Krizic has a BA in Criminal Justice from the University of Illinois, and is a graduate of the ABA National Trust School and the National Graduate Trust School. She is a designated Certified Financial Planner (CFP) and a Certified Trust and Financial Advisor (CTFA).

Find out about credit unions and ways to save on the audio link HERE or on your "Real Life," local broadcast.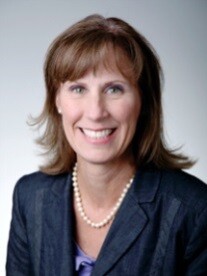 About AARP North Carolina