SOUTHERN PINES -- Listening to the experiences of real life entrepreneurs gives those seeking to start their own businesses some practical advice and guidance. Throughout the month of April, AARP, the Small Business Administration and other partners, are holding a series of events to help older entrepreneurs learn how to turn their "silver" into gold.

On April 10, over 75 would-be entrepreneurs attended an event AARP held in partnership with the Small Business Administration (SBA), Senior Corps of Retired Executives (SCORE), Moore County Partners in Progress, UNC Pembroke, and Sandhills Community College that provided information and resources for older entrepreneurs.

David Michael Wolff, founder and principal conductor of the Carolina Philharmonic, talked about the need to develop a business plan and budget when organizing and developing a new business.

AARP member Jerry Ritter, owner of Thermal Metal Treating in Aberdeen, encouraged people not to put your eggs all in one basket and diversify when developing a business plan.

As a part of a joint, national effort between AARP and SBA to promote entrepreneurship among individuals ages 50+, AARP North Carolina and the SBA North Carolina District Office will Encore Entrepreneur Days in Greensboro on April 18, and in Wilmington on April 24. As part of these sessions, well-known, older business mentors will share their stories with aspiring 50+ small business owners.

You will hear from experts about their experiences and advice, while learning about programs and resources available through AARP, SBA and a network of small business resource organizations. From writing your business plan to seeking start-up capital, this is information you can use.

If you've ever dreamed about being your own boss, now is your chance to make that dream come true! Information and registration for these events can be found at:

http://aarp.cvent.com/sbagreensboro

http://aarp.cvent.com/wilmingtonsba



When it comes to writing a business plan, here are some easy-to-use resources:

www.sba.gov

www.aarp.org/startabusiness

You can contact a Senior Core of Retired Executives SCORE chapter to ask for a consultant or mentor.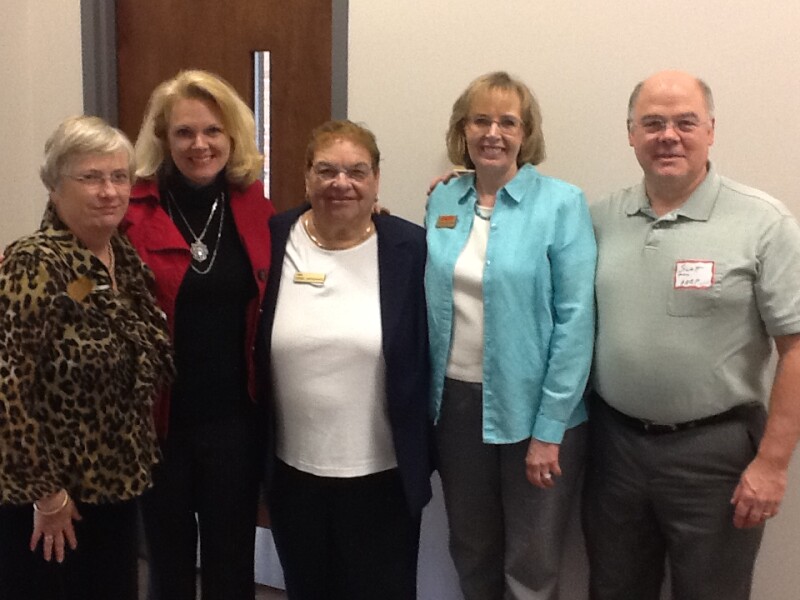 From left to right: At the Sandhills Entrepreneurial Summit Marilyn Neely, director of SBC, Briles Johnson, director of NCWBC, April Gonzalez, SBA director, Jeanne Vandivender and Scott Buell, AARP workforce volunteers
About AARP North Carolina