DURHAM -- AARP Chief Medical Officer Dr. Charlotte Yeh met with NC health care leaders, and the state's Alzheimer's Task Force, explaining some promising pilot programs that improve health care outcomes while reducing overall costs.

Dr. Yeh works with the independent carriers that make health-related products and services available to AARP members, by identifying programs and initiatives that will lead to enhanced care for older adults. She directs AARP Services' efforts to meet expanding member expectations in healthcare, and leads new process improvement programs focused on transforming health care delivery in the areas of quality, safety and efficiency.

She looked at the results of better coordinated care in states like North Carolina, California, New York, Ohio and Florida, that have led to improved health outcomes and lower costs for payers like Medicaid, Medicare and private insurance plans.

Under the pilots led by United Health Group, instead of going to see a primary care physician, patients have an interdisciplinary team of professionals including medical directors, pharmacists, nurses, social workers, behavioral health advocates, engagement specialists, dieticians and non-clinical administrative staff.

One key to improvements made through this type of care, is to look at the whole person as well as provide support while the patient is in the hospital, during discharge, and post hospitalization, as applicable.

Dr, Yeh said this approach to care improves quality and outcomes, because real health care happens at home, not at the doctor's office. Factors like a person's emotional, interpersonal and mental health, are very important to a person's physical well-being.

"Medical professionals should no longer be asking the question what's the matter with you? Instead, they should be asking what matters to you." By looking at a more complete picture of personal health, patients are more satisfied, engaged and clinical quality is improved," she said.

Dr. Yeh was also the guest on this week's Real Life on the Radio. Listen to the interview here or on your local Real Life station.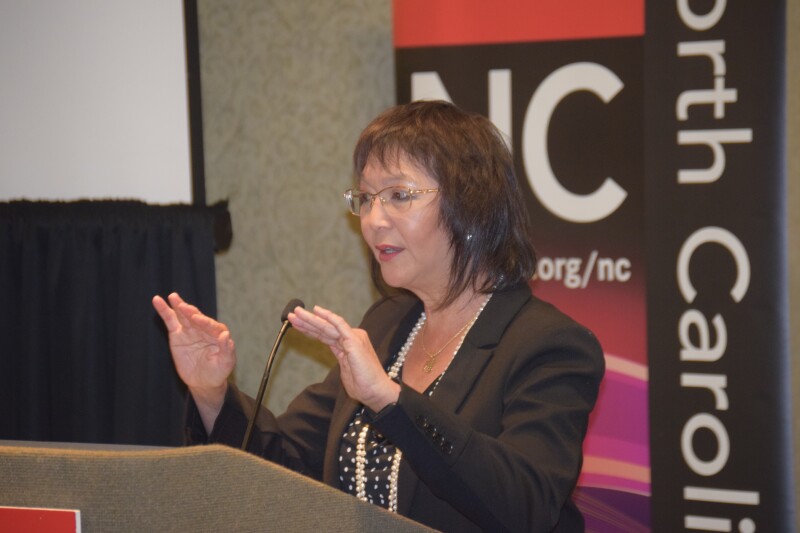 About AARP North Carolina