AARP North Carolina, a non-partisan organization serving over 1.1 million adults 50+ in North Carolina, named Charmaine Fuller Cooper, a Henderson, North Carolina, native and leader on health advocacy and justice issues, as Associate State Director for Advocacy.

"The health and financial security of AARP members will be strongly protected because Charmaine Fuller Cooper knows how to work with government leaders and private organizations to advance better health outcomes and financial solutions for all older adults" said AARP North Carolina Director Doug Dickerson.

He added, "With North Carolina facing a retirement surge as 2.4 million Baby Boomers transition into this phase of their lives, we need stronger voices than ever before to make sure our elected leaders are addressing their needs."

Fuller Cooper has a decade of experience with public policy and served most recently as Director of Community and Multicultural Health Initiatives for the American Heart Association's Triangle market. There she led efforts to increase community and multicultural outreach on heart disease and stroke prevention to civic partners, faith-based groups and community residents.

"North Carolinians age 50+ will now have another winning advocate on their team who will work with political leaders to adapt public policy to fit the needs of today's Boomers and Gen X coming up," Dickerson explained.

Fuller Cooper's most recent success came this month when Governor McCrory signed into law a measure to compensate victims who had been forcibly sterilized. Fuller Cooper had served as Executive Director of the North Carolina Justice for Sterilization Victims Foundation beginning in 2010. She built the Foundation from the ground up as the state's authority to reach victims of the forced sterilization program that operated from the 1920s through 1970s. Her leadership elevated the voice of victims and their families through the expansion of the issue to a national and international audience. In 2013, the state legislature included $10 million in compensation to these eugenics sterilization victims in the state budget.

In her new role with the AARP, Fuller Cooper said she is excited to engage North Carolinians on issues that matter to them which she has learned a great deal about from her parents. "For so many Americans, financial security, consumer fraud protection, and affordable health care and housing are at the forefront of issues that greatly impact quality of life as we grow older. It is our duty to hear the concerns of our members and to strive for the change and security they desire."

An alumna of both North Carolina Central University and North Carolina State University, Fuller Cooper joins an advocacy team that organizes volunteers for grassroots campaigns and lobbies North Carolina's congressional delegation and state legislators on behalf of 1.1 million AARP members in the state.

She replaces Helen Savage who is retiring after 28 years with AARP.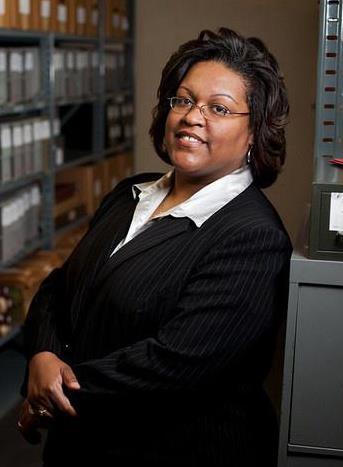 About AARP North Carolina