RALEIGH– For their work to help people live the kind of lives they want to live as they age, Pat Battle, Alan Briggs, Dr. Cheryl Greenberg and Lilian Scott Lee and Alexis Welch RN have been appointed to the Executive Council of AARP North Carolina. AARP is a volunteer led organization and Executive Council members work closely with AARP staff and volunteers to provide strategy to guide the advocacy and programs offered to over 1.1 million AARP members in the state.

AARP North Carolina Director Mike Olender explains, "AARP works every day to help people get the most out of life as they age. From protecting people's health and retirement security, to creating fun ways for people to connect with each other and with the communities they call home, AARP volunteers make it possible for us to accomplish our priorities.

Our state's volunteer leaders clearly understand, support, and reflect the mission of AARP – to enhance quality of life for all as we age, to lead positive social change and to deliver value to members through information, advocacy and service," Olender said.

This year in North Carolina, AARP is working to help our cities, towns and rural areas better prepare for a growing population of older adults. It is also working to make nursing homes safe during and after the pandemic, as well as find solutions to health care access and affordability including lowering the cost of prescription drugs.

When it comes to financial security, AARP is working to help workers save more for their retirements as well as preventing people from losing money to fraud and scams.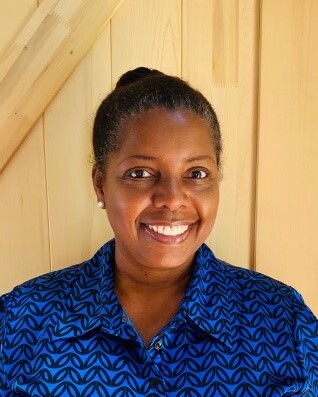 Pat Battle

Pat Battle retired after 30+ years of corporate work. She was in sales and marketing at one the world's largest producer consumer products as well as one of the nation's largest coffee and tea manufacturers. She has also been an integral part of the workforce development board serving Mecklenburg County residents in Charlotte.

While retired, Pat has been volunteering and extending herself in the community. She serves as an AARP Volunteer Team Lead. She is also a chief judge in her polling location, member of her HOA and Co-Chair for the Far East Charlotte Neighborhood Coalition.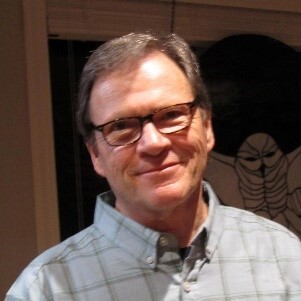 Alan Briggs

Alan Briggs is a native of Asheville, NC. After attending UNC-CH and Georgetown Law Center, he had a long career in state government advising several elected officials including the Speaker of the House, the Attorney General and the Chief Justice of the Supreme Court.

Later Alan became a nonprofit executive focusing on land conservation and sustainability practices finishing his work career as director our state food bank network. Alan retired to Ashe County with his wife Cathy, and is an active community volunteer.

He loves fly-fishing, reading and gardening, and is eager to return to doting on his daughters and grandchildren when it becomes safe.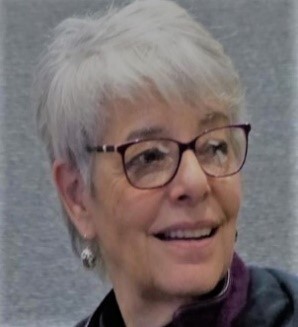 Dr. Cheryl Greenberg

Dr. Cheryl Greenberg is a life coach for seniors and their families who are in transition, whether they are dealing with physical and cognitive changes or they are planning new, active chapters in life.

With her guidance, clients who are dealing with health issues, including dementia, develop an understanding about physical and cognitive changes, effective caregiving, and ways to navigate the feelings that arise with these illnesses.

Cheryl's doctorate focused on adult development and memory improvement for older adults. She has worked and taught at the UNCG School of Education, at senior living communities, and for programs for seniors such as Shepherd's Center of Greensboro and the Alzheimer's Association. She is a volunteer for the Triad Retirement Living Association, the Piedmont Interfaith Council, Adult Children of Aging Parents, Beth David, and now AARP.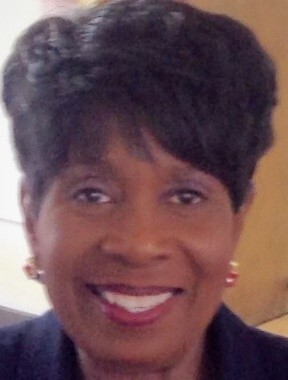 Lilian Scott Lee

Lillian retired in 2007 from the Wake County Public School System where she was employed as an elementary school principal. She is an active disciple of Macedonia New Life Church serving in different capacities including the Trustee Ministry. She is an active member of the National Alumni Association of Saint Augustine's University and was recently appointed Assistant Secretary, of the Raleigh Retired Saint Augustine's University Alumni Chapte.

Lillian is a Life and Golden member of Alpha Kappa Alpha Sorority, Inc., and is a member of the Raleigh Chapter (Alpha Theta Omega Chapter) serving as the Women's Healthcare and Wellness Committee Chairman.

She resides in Raleigh, NC with her husband, Marvin N. Lee, Sr. They have one son. Marvin N. Lee, Jr., daughter-in-law, Chelsea and two grandchildren, Jayson and Jemma who reside in Cary, NC.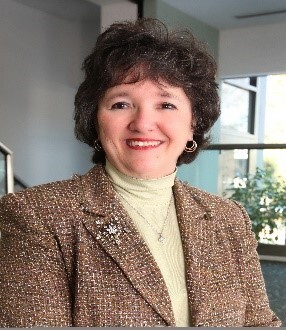 Alexis Welch, RN, Ed.D

Alexis Welch is a life-long time resident of Kinston and has served as the Dean of Health Sciences at Lenoir Community College since 1989. In this role she has worked alongside nurses and other professional colleagues throughout the state to address health care workforce needs, including serving on the Executive Committee of the North Carolina Future of Nursing Action Coalition as they focused on the advancement of nursing statewide.

As a statewide leader, she has served as President of the NC Health Sciences Deans and Directors. She was elected to the NC Board of Nursing, the statewide licensing agency for nursing, and completed her term as Chair of the Board.

A strong supporter of her community Alexis worked collaboratively with local leaders to bring AARP Livable Communities designation to Lenoir County. As an aging advocate and caregiver for an elderly mother, she knows first -hand the importance of creating an age-friendly environment for all North Carolinians.

Other current AARP NC Executive Council members are Council President Dr. Catherine Sevier, Jeanne Van Divender, Helen Mack, Wanda Wooten and Robert Tomasulo.

About AARP North Carolina