RALEIGH – As part of an initiative to help curb fraud and identity theft that target older North Carolinians, AARP is pleased to announce a new top volunteer position it is working to fill. AARP's Fraud Prevention Impact Leader will work with AARP North Carolina Executive Council members and other volunteers to develop and implement a statewide fraud prevention plan and extend AARP Fraud Watch Network programs and advocacy across the state.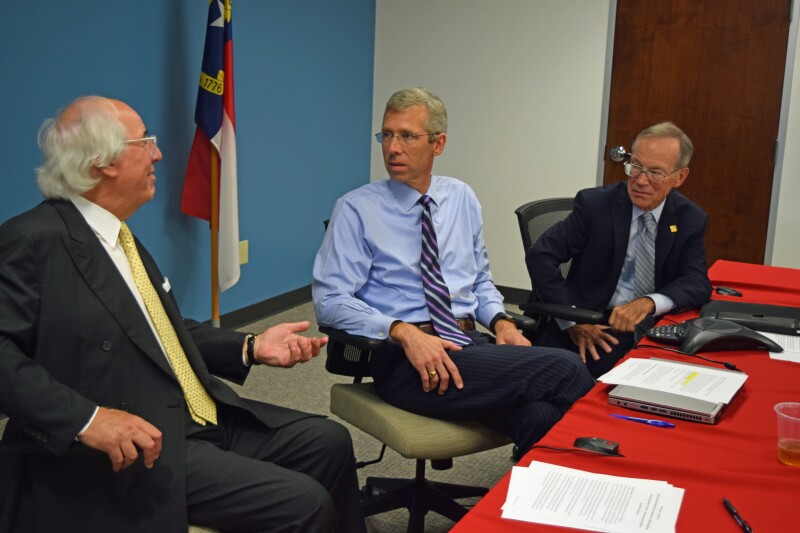 Fraud and identity theft continue to be growing problems in North Carolina with over $5.2 million lost in scams in 2017. To help push back, AARP has been educating members about prevalent scams with the NC Senior Fraud Task Force, has been calling for clearer state laws governing cyber breaches, and has been working to empower the public to spot, report and prevent fraud through a continuous series of AARP Fraud Watch events.

AARP North Carolina Director Doug Dickerson explains, "No matter where you live, fraud is never far away. That is why we are working even harder to help you protect yourself by knowing what to watch out for — and by telling others when you've spotted a scam. This volunteer leadership role will help us best coordinate local, state and national fraud fighting resources so we can make more progress protecting people's assets."

The AARP Fraud Prevention Impact Leader will:

Serve as the beacon and lead spokesperson for AARP NC to consumer protection and law enforcement organizations across the state.
Collaborate with AARP NC staff to evaluate the ongoing fraud prevention activity in the state and make recommendations for improvement.
Lead the development of a comprehensive community advocacy, outreach and engagement strategy for how AARP NC will engage these organizations on AARP priority areas.
Utilize the AARP Fraud Watch Network and related resources to expand the reach of AARP workshops and programs.
Commit to keeping updated and message-trained on AARP's advocacy positions as it regards fraud prevention, and engaging related organizations as appropriate
In partnership with the Associate State Directors, recruit and develop lead fraud prevention coordinators in each of the five regions in North Carolina
Recruit volunteers (as needed) to assist with the outreach to local fraud prevention organizations outside of the Coordinator's state-level relationships
Develop volunteer leaders in fraud protection for future potential leadership positions
Build partnerships with key leaders and stakeholders in the fraud prevention community based upon mutual benefit and cooperation. Help identify needs of the this community that AARP can help meet.
Identify and share best practices for fraud prevention across the five regions
Identify training needs to develop fraud prevention outreach skills of staff and volunteers as needed
Provide periodic updates to AARP NC and its Executive Council
When and where appropriate, integrate AARP's advocacy campaigns into fraud prevention initiatives, collecting personal stories of AARP's advocacy efforts, and engaging members to become involved with advocacy campaigns.
If interested in learning more or applying for this role, please visit: https://aarp.cvent.com/FraudImpactCoordinator


About AARP North Carolina