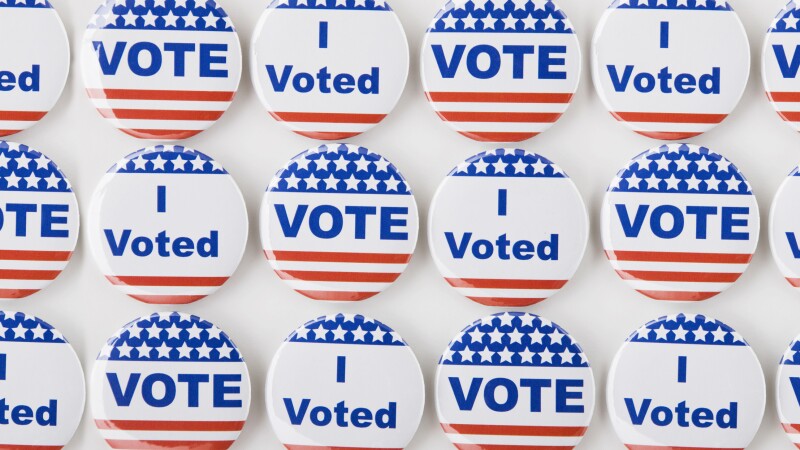 John Merrell will do almost anything to get the issues that are important to voters 50-plus in front of the candidates who will be on the ballot in November.

He visits their offices. He shows up at campaign events.

If they're running for Congress, "the first thing I want to know is, are they going to protect Social Security and Medicare?" said Merrell, 70, advocacy coordinator for AARP North Carolina in the Triad region.

Merrell, of Greensboro, and other volunteers across the state are part of an ambitious AARP initiative to empower and educate older voters before the fall election and to ensure that the issues they care about stay front and center.

A lot is at stake. In addition to playing an important role in the presidential election, North Carolinians will select 13 members of the U.S. House of Representatives, one U.S. senator and a governor, plus many other state lawmakers and officials.

Older voters are one of the state's most consistent and powerful voting blocs. A record 78 percent of registered voters over age 65 participated in the 2016 presidential election, according to an analysis by Democracy North Carolina, an advocacy group that lobbies for voting access. That's a higher proportion than in any other age group.

"We expect voters 50 and older to play a critical role in determining the outcome of the election," said Audrey Galloway, AARP North Carolina's community outreach manager.

Boosting online outreach

Like voters 50-plus nationwide, older North Carolinians care deeply about protecting Medicare and Social Security, preventing age discrimination and lowering prescription drug prices.

A recent AARP poll found that 67 percent of North Carolinians agree that the government should set limits on drug prices.

At the state level, AARP North Carolina will ask candidates how they will support family caregivers and help rural residents get better access to health care. It is also encouraging candidates to support a proposed state-facilitated retirement savings program for workers who don't have access to such plans through their jobs.

AARP doesn't endorse candidates or contribute to campaigns. Instead, staff and volunteers will encourage candidates to prioritize issues important to older Americans, ask their positions on those issues and then provide that information to members in printed and online voter guides, Galloway said.

AARP North Carolina will also host forums so members can hear from candidates, and build voter-education events around the Republican National Convention in Charlotte in August.

Telephone town halls will feature experts on various policies or speakers who can present different sides of an issue. New this year: engaging older voters through social media channels.

"Many of our members are solid Facebook users, so we are looking for ways to use Facebook Live," Galloway said. "We also have quite a few on Twitter."

Learn about upcoming election-related events at aarp.org/nc or facebook.com/aarpnc.

Want to get involved? AARP North Carolina is adding to its team of advocacy volunteers. Email ncaarp@aarp.org with "volunteer" in the subject line or call 866-389-5650.

Michelle Crouch is a writer living in Charlotte.

More on the 2020 Election

How Do I Register to Vote?
About AARP North Carolina