AARP North Carolina joined Attorney General Josh Stein and State Representative Jason Saine (R) Lincolnton, when they introduced a proposal to strengthen North Carolina's laws to prevent data breaches and to protect affected victims. The Attorney General and other state law enforcement officials have been part of AARP's efforts to protect North Carolinians from fraud and scams that target older adults.
"Last year, more than 5.3 million North Carolinians were estimated to have been affected by a data breach," said Attorney General Stein. "This number is staggering and unacceptable. North Carolina's laws on this issue are strong – but they need to be even stronger. Rep. Jason Saine and I are partnering to do something about it."
Among the added protection, the new legislation will help prevent breaches, and improve security after a breach. Provisions include:
Quicker consumer notification. When a consumer's personal information has been compromised by a security breach, the entity that was breached must notify the affected consumer and the Attorney General's office within 15 days. This quick notification will allow consumers to freeze their credit across all major credit reporting agencies and take other preventative measures to prevent identity theft before it occurs.
Credit freeze. Consumers will be able to place and lift a credit freeze on their credit report at any time, for free. A credit freeze will prohibit a thief from using a consumer's stolen information to open any new credit line under the consumer's name. Credit agencies will also be required to put in place a simple, one-stop shop for freezing and unfreezing a consumer's credit reports across all major consumer reporting agencies without any additional action by the consumer.
Credit reports. Consumers who have suffered a breach will have access to three free credit reports from each consumer reporting agency that compiles and maintains files on consumers on a nationwide basis.
Credit monitoring. If a security breach occurs at a consumer reporting agency, like Equifax, that agency will have to provide five years of free credit monitoring to affected consumers.
Clarifies penalties. A business that suffers a breach and failed to maintain reasonable security procedures will have committed a violation of the Unfair and Deceptive Trade Practices Act and each person affected by the breach represents a separate and distinct violation of the law.
PROTECT YOUR IDENTITY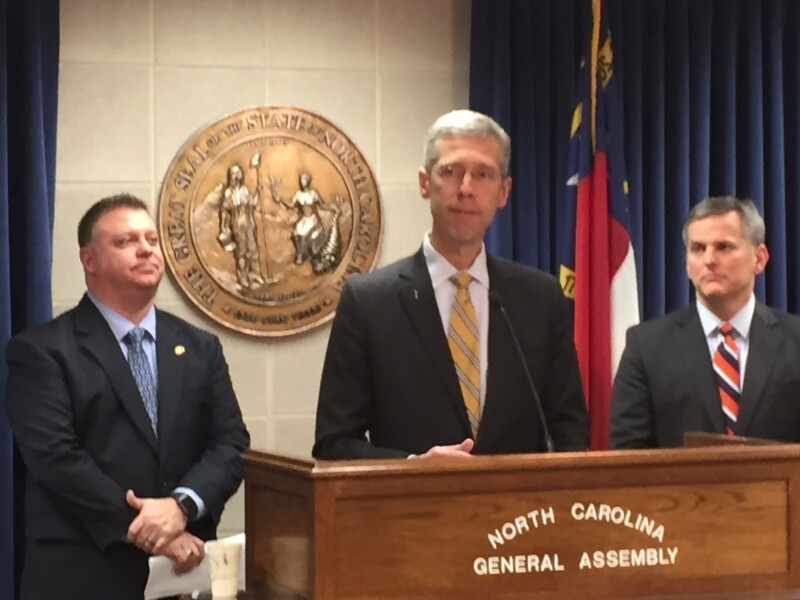 In recent years, we have dealt with major data breaches at hospitals, retail stores and government offices. Equifax's data breach potentially affects millions of people. While these breaches are alarming, it doesn't necessarily mean that you are a victim of identity theft. It does mean that you should take precautionary measures to protect your identity. The following are some steps to consider taking:

Review your annual credit report. Call 877-322-8228 or visit annualcreditreport.com.
Place a fraud alert on your credit report. A fraud alert is free and lasts for 90 days. Contact one bureau only: www.Equifax.com (800-525-6285) www.Experian.com (888-397-3742) www.TransUnion.com (800-680-7289)
Visit equifaxsecurity2017.com or call (866-447-7559) to learn more about the breach and if your information was affected.
Consider placing a credit freeze on your file. You will have to request to remove the freeze if you apply for credit. You must contact all three bureaus. Fee to freeze and lift applies. Equifax.com (800-349-9960) www.Experian.com (888-397-3742) www.TransUnion.com (888-909-8872)
Monitor your credit card and bank statements.
Be wary of unsolicited phone calls or emails appearing to come from Equifax, the other credit bureaus or financial institutions.
NCDOJ has additional tips on how to protect yourselves. Learn more at www.ncdoj.gov/identitytheft

To view the press conference where the legislation was introduced, visit www.facebook.com/ncdoj and click on the Facebook live video.