En español | North Carolina's Nov. 8 general election will decide races for the U.S. Senate and House of Representatives, the General Assembly and several state high courts. The state's primary was May 17.


Essential info:
Absentee-by-mail voting: This option is available to all registered voters for both primary and general elections.
Early in-person voting: Available for 17 days and running through the Saturday before an election, this is a way to avoid long lines on primary and general election days.
In-person voting on Election Day: The state's general election is Tuesday, Nov. 8. Polls are open from 6:30 a.m. to 7:30 p.m.

What's new this year?
North Carolina gained one seat in the U.S. House, as determined by population growth in the 2020 census. Also, a new redistricting plan has changed certain boundaries of some state legislative and U.S. congressional districts and may affect which candidates appear on your ballot.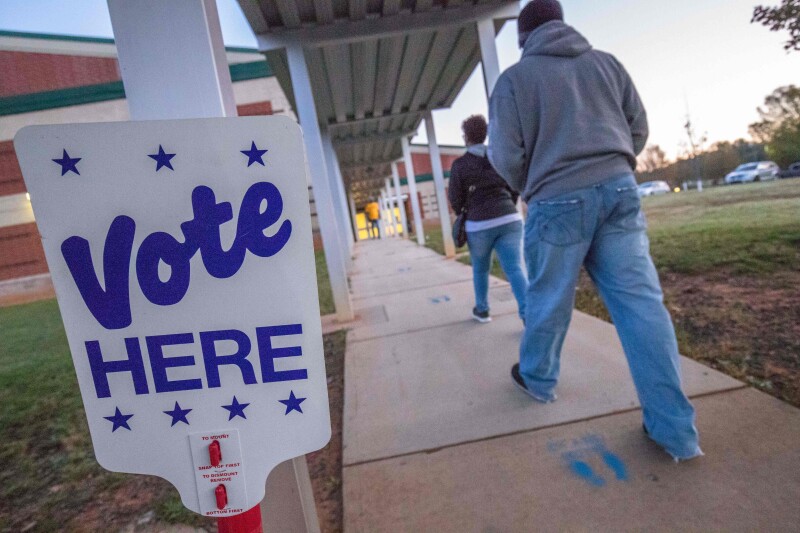 What races are on the ballot and who's running?
U.S. Senate: Cheri Beasley (D), Ted Budd (R)
U.S. House: All 14 seats
General Assembly: All 50 state senators and 120 state House members

How do I register to vote?
Online: If you have a driver's license or an ID issued by the North Carolina Division of Motor Vehicles, you can register to vote and update your registration address or party affiliation through the DMV's online voter registration service.
The deadline to register to vote in North Carolina is 5 p.m. on Oct. 14.

You can check your registration status by using the voter search tool.

If you miss a voter registration deadline, you can register and vote at the same time during in-person early voting only — but not on Election Day.


How can I get a mail-in or absentee ballot? Are there important deadlines?
Registered voters can request absentee ballots through a state board of elections online portal or by downloading an absentee ballot request form online. You also can call your county board of elections office to request a form, pick one up at any county board of elections office or the state board of elections office, or have someone pick up or print out a form for you. A voter's near relative (spouse, brother, sister, parent, grandparent, child, grandchild, mother-in-law, father-in-law, daughter-in-law, son-in-law, stepparent or stepchild) or legal guardian can also complete and submit the form.

Absentee ballot request forms must be received by 5 p.m. on Tuesday, Nov. 1, one week before the election.

Once you receive your absentee ballot, you need two witnesses or one notary public to be present when you fill it out. Their job is not to see how you vote but rather to confirm that it is you marking the ballot.

There are several ways you can submit a completed absentee ballot:

By mail: Absentee ballots must be postmarked by Election Day and received no later than 5 p.m. three days after each election. Mail your ballot early to make sure it arrives on time.

Can I track my absentee ballot?
Yes. Every absentee ballot will have a unique identifier to allow voters and election officials to track it after it arrives at the county board of elections. Simply register with BallotTrax, and you'll be able to check on your ballot's status. The state employs technology to prevent anyone from voting twice.


Can I vote in person before Election Day?
Yes, at early voting sites. Early voting for the Nov. 8 general election will begin on Thursday, Oct. 20, and end on Saturday, Nov. 5.

Unlike Election Day, when voters must go to their assigned precinct, voters can vote early at any polling site in their county. Early voting locations and hours can be found on the board of elections page for one-stop voting sites.


When is Election Day? When are polls open?
The general election is Tuesday, Nov. 8. Polls are open from 6:30 a.m. to 7:30 p.m. Curbside voting will be available at polling locations for older voters and for voters with physical or mental disabilities.

On Election Day, you must vote at your designated precinct. Find your polling place by logging in to the voter search tool created by the board of elections.


Do I need identification to vote?
A state voter photo ID law was deemed unconstitutional in a September decision by a North Carolina superior court, so there are no photo ID requirements to vote, although the legal battle may continue. In the meantime, the state's absentee ballot request form requires a number from a North Carolina driver's license or DMV ID card, or the last four digits of your Social Security number.

Editor's note: This guide was updated on June 9, 2022, with details about the general election. The guide was first published on July 15, 2020.


Also of Interest:
About AARP North Carolina