When it comes to affording the medications our doctors prescribe, we all have heard about cost-cutting measures. Pill splitting, skipping doses, not filling prescriptions, and shopping through online pharmacies are all common practices. However, when it comes to health outcomes and fraud, many of these practices have some serious risks.

Not taking medications as prescribed can lead to prolonged illness, relapses and even more medical costs. And according to the FDA, 97% of online pharmacies are illegitimate and unsafe. Even experts have difficulty identifying a fake online pharmacy from its website alone.

In November, state fraud fighters and prescription drug experts examined high drug costs and what you, and lawmakers can do to help Americans afford the medications their doctors prescribe.

If you are an online pharmacy shopper, be sure to check out Verify Before You Buy to make sure the pharmacy is licensed and legitimate.

If you are in need of information about patient assistance programs please contact:

SHIIP - for those in Medicare

North Carolina Assistance Programs

Also protect yourselves from the scams targeting older Tar Heels by subscribing to free AARP Watch Dog Alerts.

Listen to this informative question and answer session with AARP, NC Secretary of State Elaine Marshall, Professor Jon Easter, of the UNC School of Pharmacy and AARP members from across the state who are looking for ways to lower their drug costs.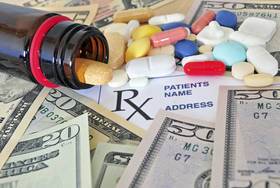 About AARP North Carolina