Meet Windy Ellis of Raleigh, a former state employee who put her computer skills and knowledge of networking and programming to use in a long career as a systems analyst. But when Windy retired from public service in 2014, she knew her career path was far from over. She felt the need to continue serving society and founded the charity Seniors Are Special Too.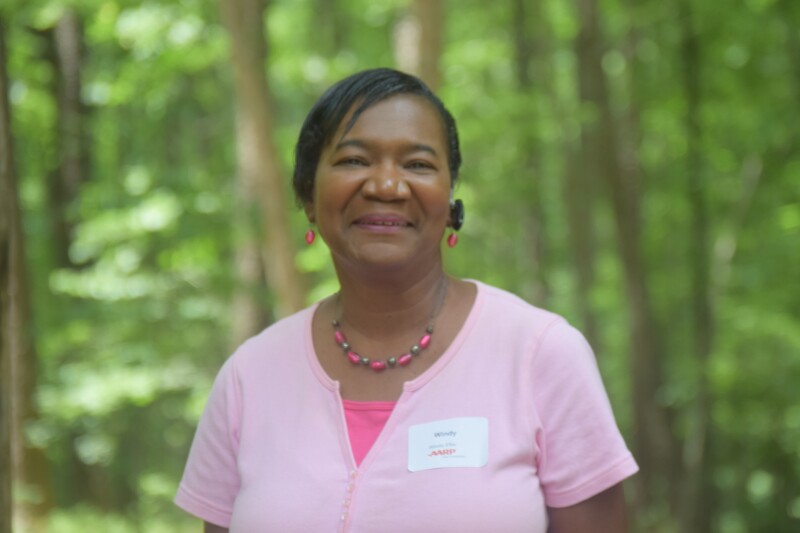 Surrounded by the love and support of older family members, Windy has a strong passion for seeing people enjoying their later years of life. She is the primary caregiver for her 84 year-old mother, as well as her 91 year old uncle, a World War II Veteran who now suffers from dementia.

Starting a charity seemed pretty natural to Windy, someone who made volunteering and giving back a priority. Windy, who recently signed up to become an AARP volunteer, has volunteered with Meals on Wheels, the Salvation Army and local food banks. She often loaded seniors in her van and took them on special day trips or had them over to her house for meals. The special feelings she developed through her special treatment of others made her next move an easy decision.

Seniors Are Special Too advocates and educates the public about the value older adults provide to our society. It also provides financial assistance to older adults to pursue lifelong dreams and helps them plan and organize their "dream requests."

Although her decision to start the charity may have been easy, the path to success hasn't always been. "We started the charity in 2016, but the planning and research really began in 2014," she explained.

Windy added, "As with most charities we are continually challenged by funding. We are constantly looking for ways to raise funds to assist more seniors. There is certainly no shortage of people with dreams and volunteers to assist, but we are short on funds to make some of the costly dreams come true."

Windy advises people to seek out others who can assist. For many people, AARP's LifeReimagined resources have helped them plan and start their entrepreneurial endeavors and small businesses.

Like those she serves, Windy's dream has been realized as she chases her true passion. Is it time to chase yours? Let AARP help you find your what's next. If your what's next includes giving back to your community, AARP can help you find volunteer opportunities where you live.
About AARP North Carolina