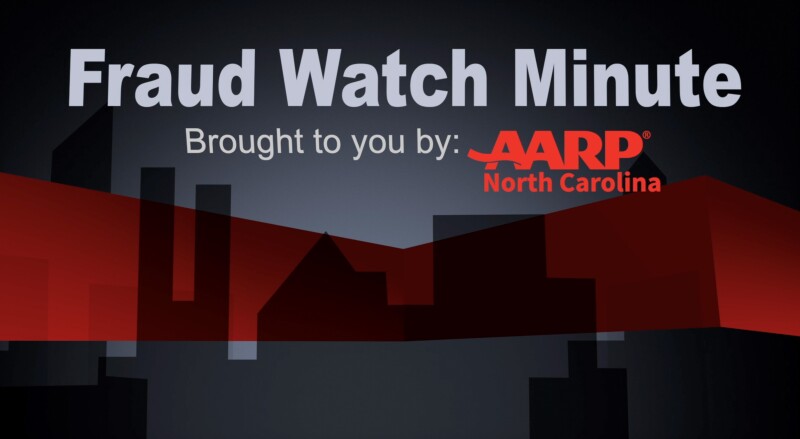 Older North Carolinians are under the constant threat of fraud and scams. In 2020, there were over 67,000 reported cases of fraud in the state and residents lost $31.6 million to fraudulent activities. The AARP Fraud Watch Network can help you identify, avoid and report suspicious activity.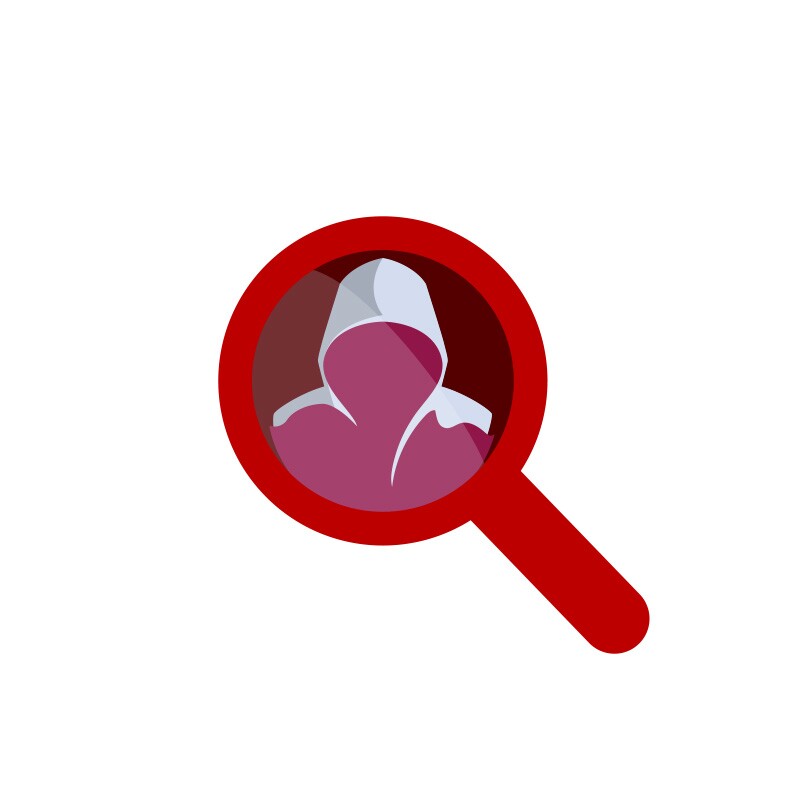 AARP "Fraud Watch Minutes," are a great way to keep informed and share important fraud prevention tips with your family and friends.

Subscribe to AARP North Carolina's YouTube channel to get new Fraud Watch Minutes twice a month. To help protect yourselves even more, sign up for free AARP Fraud Watchdog Alerts at www.aarp.org/fraud.

Veterans and military families remain top targets when it comes to scams and AARP has special information to help. Fraud cost US veterans, active service members and their families $267 million in 2021 - an average of $600 per incident. Fake veterans charities are a big problem and scammers use a variety of tactics to get their hands on veterans' hard-earned pensions and other service related benefits.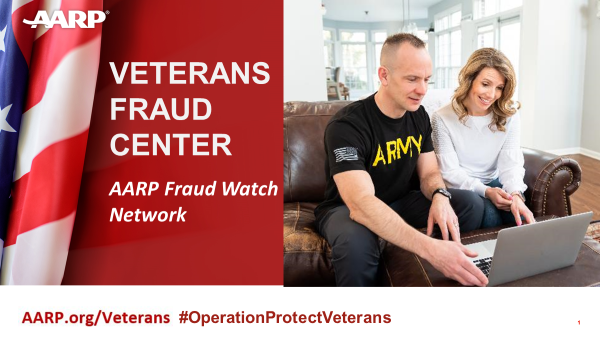 The AARP Veterans Fraud Center and Operation Protect Veterans, a joint effort between AARP and the US Postal Inspection Service, provide a good line of defense to help prevent our military community from these criminal acts.

AARP information and fraud prevention resources can help keep you informed of the criminal's playbook. Remember, if you can spot a scam, you can stop a scam.

About AARP North Carolina