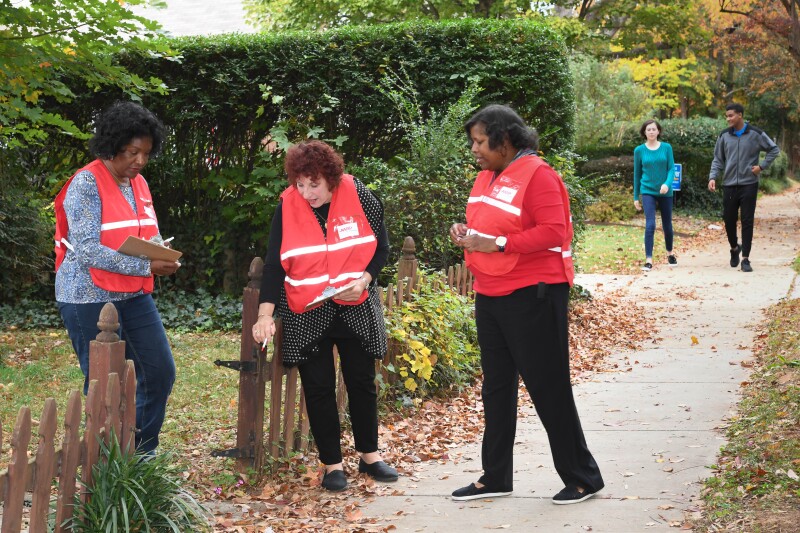 By Sue Price Johnson

A career gerontologist, Althea Taylor-Jones is a natural leader in Forsyth County's drive to build a more livable community for all generations.

During her career as a college professor and administrator at Winston-Salem State University, she and her students worked with aging adults. Taylor-Jones, 71, of Kernersville, retired in 2009 but is still driven by a sense of mission.
"If the Lord blessed us with a skill, he gave it to us not for ourselves but to help others," she said.

Participation in the AARP Network of Age-Friendly States and Communities is part of her work. Localities that join the network have committed to goals such as pedestrian-friendly intersections, improvements in public transportation, and better access to shopping and social activities.

Taylor-Jones stressed that these initiatives are intergenerational. In Winston-Salem, a church offers adult day care and preschool programs that allow older adults to spend time with young children.

In the western part of the state, Walk With Purpose schedules outings to destinations such as Habitat for Humanity projects and greenways that connect several towns.

"The best thing about age-friendly is that it's not just 60 and over," said Mark Hensley of AARP North Carolina. "It's good for people who use an assistive device and a mother with a jogging stroller. She is facing the same safety and fall risks as a person in their 80s trying to be mobile."

Seven localities in the state

The AARP network is an affiliate of a World Health Organization program launched in 2006 in response to two global trends: rapidly aging populations and growing urbanization. More than 275 U.S. localities participate.

The town of Matthews joined the network in 2015 and was followed by Orange, Mecklenburg, Wake and Buncombe counties. Guilford and Forsyth counties joined this year.

Taylor-Jones was a natural fit to help in Forsyth. She is a member of the Piedmont Triad Regional Council Area Agency on Aging and serves on other committees dealing with aging in the region.

In Buncombe, AARP is working with the YMCA on programs that stress physical activity and socializing.

"Isolation shortens a person's life," Hensley said. "One goal of an age-friendly community is to foster connections to the community to reduce the negative health impacts of loneliness like heart disease and depression."

Leaders of the age-friendly movement will gather Nov. 12-14 at the Westin Charlotte for AARP's sixth annual Livable Communities National Conference. Representatives of the state's age-friendly communities will attend, along with elected officials, planning professionals and advocates.

The event is a chance to celebrate successes and discuss new ideas and best practices.

"Although the conference themes are national, even global, we are most proud of what is happening at the local level—growing momentum for making improvements to better the lives of people of all ages," said Steve Hahn, AARP North Carolina communications director.

For more information on age-friendly communities, go to aarp.org/livable.

Sue Price Johnson is a writer living in Raleigh.

About AARP North Carolina