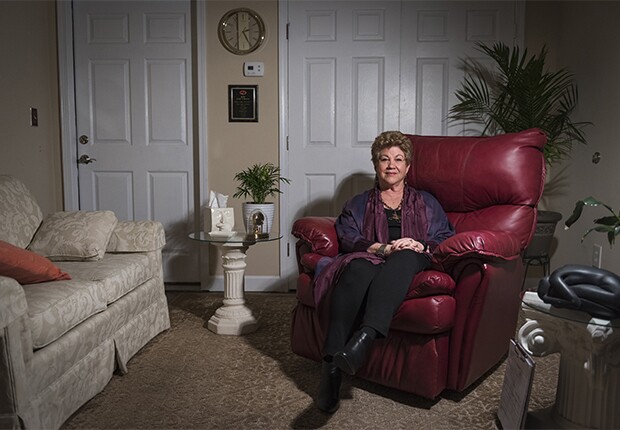 By Michelle Crouch

When there was a lack of psychiatrists in rural Brunswick County, Dona Caine Francis was willing to step in and fill the void.

But North Carolina law required the psychiatric nurse practitioner to first find a physician to supervise her. That prevented her from using her decades of experience to care for patients for a full year, until she finally found a doctor in Charlotte—almost 200 miles away.

"I was hitting walls right and left," said Caine Francis, of Sunset Beach. "Meanwhile, patients were not getting services. The law needs to change."

Groups representing nurses and patients, including AARP, are pressing lawmakers to eliminate practice barriers for the state's more than 12,000 advanced practice registered nurses (APRNs).

They point to research that shows lifting physician supervision requirements and other limitations improves access to health care, especially in rural areas plagued by provider shortages.

"The so-called supervision that's required does nothing to protect patients or improve quality of care," said Tina Gordon, CEO of the North Carolina Nurses Association.

Nurses often must also pay thousands of dollars a year to maintain the contracts, which can increase costs for patients.

Many rural North Carolina counties face severe provider shortages. Three have no primary care doctors, 26 counties have no OB-GYN, and 32 are without a psychiatrist, state data show.

"We want to reduce wait times and the distance required for patients to access health care," noted Charmaine Fuller Cooper, AARP North Carolina advocacy director.

Renewed legislative push

A 2017 measure to remove practice barriers for APRNs failed in the legislature following pushback from physician groups.

But Gordon is optimistic about the prospects for a similar bill expected to be introduced this year.

"We have more allies than ever before with groups like AARP that represent the patient perspective," she said. "Our bill is truly bipartisan."

Twenty-two other states already allow full practice authority for APRNs.

When Arizona removed physician supervision, the number of nurse practitioners in rural areas jumped 73 percent, a 2011 University of Arizona study shows.

Still, hurdles remain.

The North Carolina Medical Society and the North Carolina Academy of Family Physicians (NCAFP) opposed the 2017 bill.

"In general, we think there should be a balance between access and patient safety," said Greg Griggs, NCAFP executive vice president. "We value our nurse practitioner colleagues, and many have great clinical experience prior to entering an APRN training program. However, there are still inexperienced nurses entering online programs with limited oversight."

Research shows that states without APRN restrictions and those that do have such limits have comparable quality of care, according to the nonprofit Robert Wood Johnson Foundation.

Caine Francis meets with her supervising doctor twice a year but is as likely to reach out to other APRNs or psychiatrists she knows when she has questions.

"We owe it to our patients to find solutions," she said.

Michelle Crouch is a writer living in Charlotte.
About AARP North Carolina