With adults under age 65 signing up for health care coverage through the Affordable Care Act, many people in Medicare are concerned about how the new law will affect them. The best advice-- take the time to assess your personal situation and compare plans, but don't be confused between Medicare Open Enrollment and enrollment in an "Obamacare," plan.
AARP Vice President of Health and Family Nicole Duritz, explains "It is important for Medicare beneficiaries to know that during the open enrollment period you don't have to do anything new. You certainly should not buy any new insurance coverage as a result of the Affordable Care Act. Your Medicare coverage already satisfies the federal requirement that you have health insurance."
However, people's health conditions change as well as provisions of the plans offered by Medicare plan providers. Each year, the Medicare open enrollment period gives you the opportunity to compare Medicare plans and select the one that is the best fit for you.
It's easy to compare plans by visiting www.mymedicare.gov or by calling 1-800-633-4227. Things to look for are what each plan covers, the amount of deductibles, the participating medical providers and more.
Where available, people may also select Medicare Advantage, or a Part C plan. These plans often offer added benefits not provided in traditional Medicare or Part A plans.
People can also select prescription drug coverage or Part D. Unless you have comprehensive drug coverage through an employer-sponsored retirement health plan, it is best to sign up for Part D and start saving as soon as you are eligible for Medicare to avoid any late enrollment penalties.
Duritz said, if you in Medicare and someone tells you that you need to buy additional health insurance because of Obamacare, it's a scam, plain and simple.
If you want to learn more about the Affordable Care Act for individuals not in Medicare, AARP has great resources to help: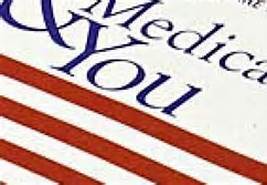 About AARP North Carolina