As more people discover that North Carolina is a great place to age and to retire, they are also finding AARP as a way to take better charge of their future health and economic security.

In 2012, AARP North Carolina had a membership increase of about 4 percent and now has nearly 1.1 million members in the state. In March, over 1,600 people joined AARP when it took part in the Central Intercollegiate Athletic Association (CIAA) basketball tournament in Charlotte. AARP Associate State Director of Community Outreach Debra Tyler Horton said, "Not only does AARP offer a wide range of member discounts, it provides information and advocacy that helps improve the lives of our members and anyone age 50 and over in the Tarheel State.

Regardless of your background, AARP has something for nearly everyone -- whether it accessing important news and information, saving money through a wide range of discounts, keeping driving skills sharp, or finding help on preparing tax returns," Tyler Horton said.

"People are also looking to AARP for caregiving resources as well as resources for finding jobs or starting their own businesses," she added.

Another reason why AARP is growing is that it gives its members a greater voice in Raleigh and Washington and helps them find valuable opportunities to volunteer and give back to the communities they love. AARP North Carolina and its volunteers remain active in their work on important priorities including increasing funding for home and community-based health care, improving saving rates of older adults, feeding the hungry and keeping home energy affordable to name just a few.

This year, AARP added some valuable membership benefits including dining and shopping, entertaining, travel, health and wellness and home and auto discounts. A full list of benefits can be found here http://discounts.aarp.org/

For membership information or to join AARP, visit www.aarp.org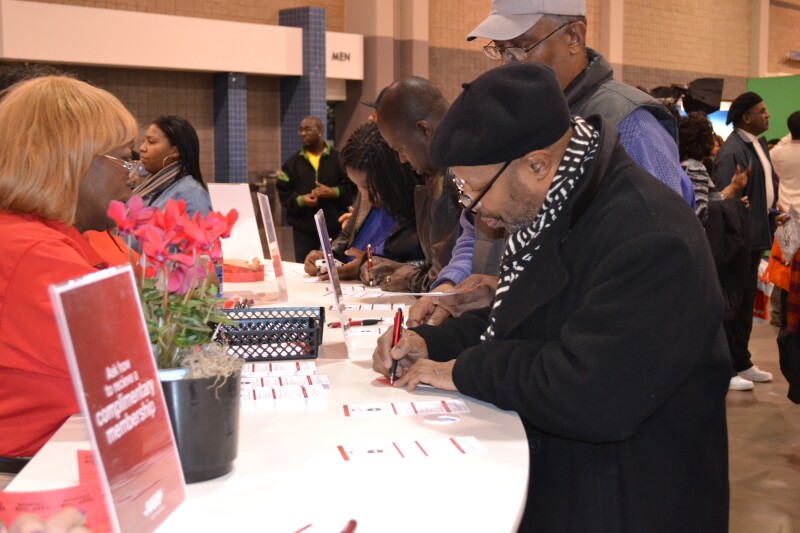 Photo: CIAA Tournament fans register for AARP membership in Charlotte on March 2.
About AARP North Carolina