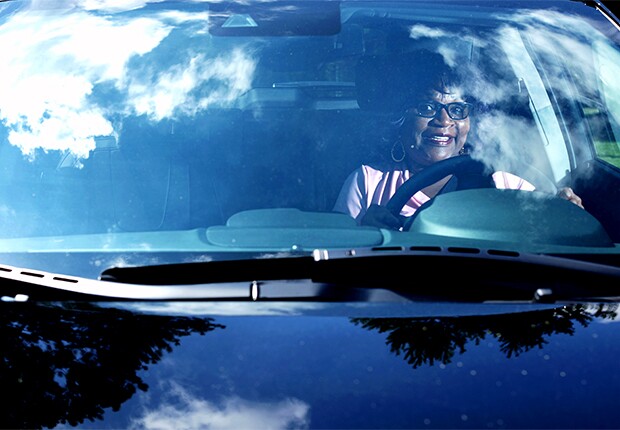 By Sue Price Johnson

Marie Stokes, 70, took the AARP Smart Driver course hoping for a discount on her auto insurance, but she came away thinking the class should be required every few years for drivers of every age.
"It would not only enlighten people like me but new drivers, middle-age drivers and especially drivers who have come here from other countries," said Stokes, of Dudley.
The course helps drivers learn about laws enacted since many of them first got their licenses. For example, a state law requires motorists to slow down and move to another lane if a police or emergency vehicle is stopped on their side of the road. Stokes wasn't aware of the law before taking the class.
"It gave you a lot of updates and enhanced some of the things you've kind of forgotten," she said.
Aimed at drivers 50 and over, the Smart Driver course is given online or at senior centers, libraries or community centers around the state; it can be retaken every three years. Some insurance companies in the state offer discounts to graduates.
Classes are led by volunteers and cost $15 for AARP members and $20 for nonmembers. The online version is $19.95 for AARP members and $24.95 for nonmembers.
While young drivers are far more likely to be in accidents of any kind, statistics show that most accidents among drivers 65 and older occur at intersections and left-hand turns.
Smart Driver helps people learn the best techniques for making turns and using roundabouts. It also covers age-related physical changes and how to adjust driving techniques to compensate for them, said Suzanne LaFollette-Black, AARP North Carolina associate state director.
"When you started driving, you were young and you could react to things," said Lynroy Thomas, of Wake Forest, 75, a Smart Driver instructor for six years and a district coordinator.
"Changes have taken place in our bodies that you probably don't recognize," he said. "Most common are deterioration in hearing and seeing and reacting."
AARP also offers CarFit, a free hands-on program to help drivers properly adjust their mirrors and seats for the best possible visibility, and workshops for people who need to have "the talk" with loved ones about limiting or giving up driving.
"There's a time in your life when you're going to stop driving," Thomas said. "Who is more important than the person sitting next to you to tell you that you did something wrong and you don't realize it?"
This fall, AARP in Wilmington will begin participating in a free national AARP pilot program called Smart DriverTEK, which helps people learn how to use safety technology built into newer cars.
Stokes said she isn't ready to give up driving, but she feels safer not driving at night unless absolutely necessary.
To find a classroom course, go to aarp.org/findacourse or call 877-846-3299 toll-free. To register for the online course, go to aarpdriversafety.org.

—Sue Price Johnson is a writer living in Raleigh.
About AARP North Carolina