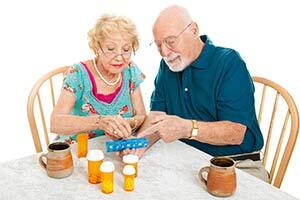 Prescription drugs can improve your life or even save it, yet roughly half of Americans don't take medications as prescribed, leading to 125,000 deaths annually and an additional $100 billion in hospital costs.

AARP North Carolina is working with the University of North Carolina Center for Health Innovation to improve health outcomes through medication adherence. Health care professionals and patients were invited to come up with ways to improve medication adherence in the digital age. On May 11, four teams of innovators will demonstrate the solutions they have developed before a panel of judges.

In North Carolina, 28 percent of Medicare Part D patients who use blood pressure medications do not take them as prescribed, putting the patients at risk for hypertension and other health problems.

Learn more at med.unc.edu/innovation.
About AARP North Carolina