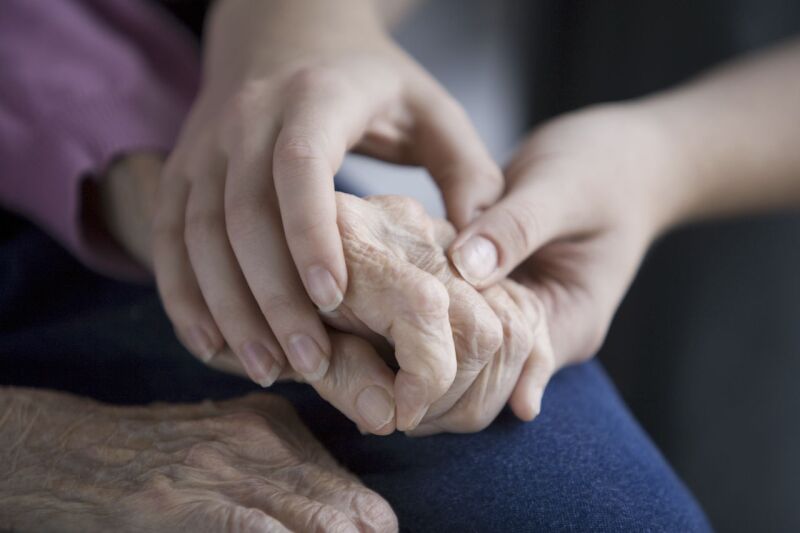 The need to support our long-term care system, as well as home and community-based care, goes hand in hand with North Carolina's quickly aging population. By the year 2025, one in every five state residents will be age 65 and older.

COVID-19 has also exposed many existing weaknesses in our long-term care system that with the help of AARP as well as other aging advocates including the NC Department of Health and Human Services, have gotten the attention of state policymakers.

An old problem that quickly surfaced during the pandemic is the shortage of direct care workers. Providing care to nursing home residents and patients at home can be very demanding. Yet low pay for these essential workers is making it hard to attract and retain employees. Funding to help increase pay is vital.

Aging with dignity and respect

Understaffing leads to many problems including negligence of patients, (malnutrition, weight loss, falls and infections, and bedsores), as well as injuries to staff. Increasing pay for the direct care workforce (included in the budget) is one of several steps needed to fix a problem that will require additional solutions including training and recognition.

This year's budget also helps people in long-term care age with respect and dignity. For those nursing home residents receiving care provided by Medicaid, a personal needs allowance (PNA) gives them a small stipend for personal items like toiletries and postage stamps.

According to Friends of Residents, North Carolina has opted for the federal minimum PNA for nursing home residents ($30 a month) since 1986. Nursing home residents use their funds to buy clothing, hair dressing, snack foods, activity expenses or other personal expenses.

For assisted living residents the $46 monthly PNA has not increased since 2003. There are a number of items assisted living residents have to use these funds for that are covered expenses in nursing homes. Most important are individual toiletries and co-pays on prescription drugs.

Addressing Elder Abuse

Unfortunately, the pandemic has also compounded the need for increased state funding of Adult Protective Services to help combat elder abuse, that research shows only increases with social isolation. The House budget increases funding for Adult Protective Services to help it investigate allegations of abuse, caretaker neglect, self-neglect, and exploitation of elderly and disabled adults.

Greater support for those aging in place

Most Americans would prefer to age at home instead of going to a nursing home or long-term care facility. Not only is it a strong personal preference, in many cases, it can also cost the individual and the state (through Medicaid spending) less. However, programs to support "aging-in-place" are stretched to the max with long waiting lists for many important services.

AARP is pleased that the House Budget recognizes the value of home and community-based care programs and has provided increased funding to keep up with the demand. AARP applauds the House Health Chair and Members Reps. Baker, White, Lambeth, Potts, and Sasser for their attention to these matters.

AARP is encouraging all who are concerned about the quality of North Carolina's long-term care system to sign up for important Action Alerts to stay up to the minute through the budget negotiations and other important legislative developments.


About AARP North Carolina